SATURDAYÂ OCTOBER 18, 11am-1pm
Columbia College Presents: How to Launch Your Career with a Short Film
Venue: Regal Theatre Stadium 14 LA LIVE: 1000 West Olympic Blvd Los Angeles, CAÂ 90015
This panel will explore life after film school and the real methods used to get your short film noticed and launch your career. Learn from the experts that have actually done this with their short films and learn tangible lines you can follow. Learn from those who created shorts and won the attention of Hollywood. Columbia College is presenting this expert panel. Q&A to follow.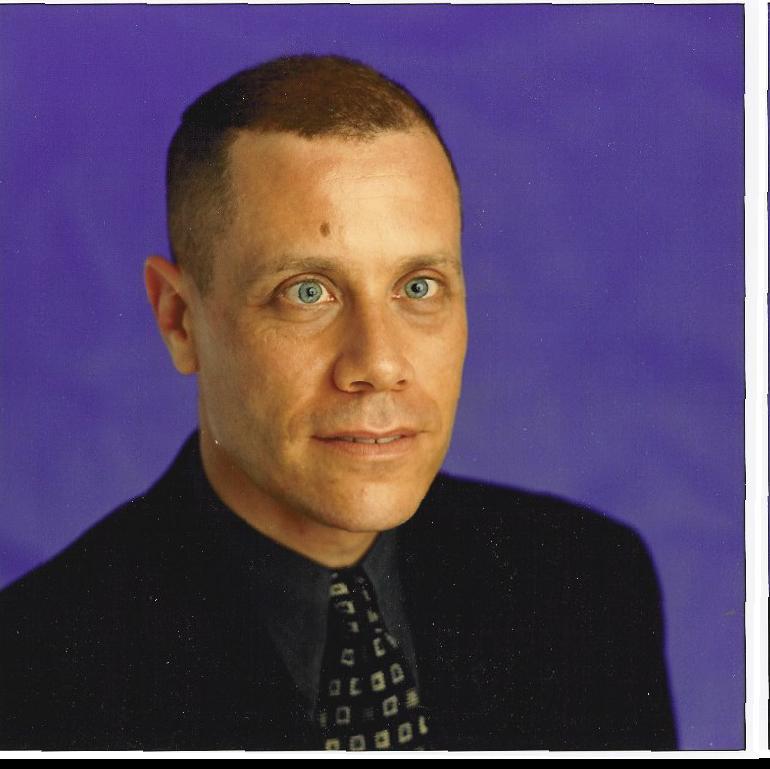 ALAN L. GANSBERG- Moderator
Alan L. Gansberg has been associated with Columbia College Hollywood since the summer of 1995, when he was hired to teach Screenwriting 1. He went on to teach such courses as Hollywood Business Practices, Script Analysis 1, TV Drama Writing, Production Workshop, Art of Creative Producing, History of Critical Analysis in Cinema 1 and 2, and numerous motion picture history courses, among others. He was named Teacher of the Year in 1999. In 2000, the faculty elected Gansberg as the inaugural president of the Faculty Association. In that capacity he spearheaded the creation of the CCH Film Festival for the Entertainment Industry, the Laurel Society, and was on the committee that devised the core class system. Gansberg was named Senior Department Chair in January 2006 and in the capacity began quarterly faculty conferences from which emerged faculty involvement in admissions and the creation of the Emphases. He became Dean of the College, Academics & Faculty in September 2007, and Dean of the College in October 2008. All curricula, faculty, and the Learning Resources System are under his aegis. Like most of the CCH faculty, Gansberg has simultaneously pursued his career in entertainment as writer-producer and director who has been nominated for the Emmy Award four times — twice for writing, once for producing, and once for documentary writing. He is a past winner of The Humanitas Prize, which Daily Variety called "The Pulitzer Prize of television writing," and is an active trustee of the Humanitas and has chaired several committees. Other prizes include two Ohio State Awards. Many luminaries have spoken his words on camera from Whoopi Goldberg to Walter Cronkite. Gansberg began his career in Hollywood as the Television Editor of The Hollywood Reporter learning the industry inside and out partly by covering it. He has written more than 2,000 articles for publications on Hollywood, Film History, the business of entertainment, and is a recognized Hollywood Historian whose books include Little Caesar: A Biography of Edward G. Robinson (New English Press, Scarecrow Press 2004), and an upcoming exploration of the life and career of James Coburn and his times. Among his TV-Film credits: "Have You Tried Talking to Patty?" (which was for many years the highest-rated children's special in CBS history), the PBS documentary, "TV: By the People Who Made It," the CBS films "Crosses on the Lawn," and "Little Miss Perfect," and more than two dozen episodes of TV series.Â
ANDREA JANAKAS
Andrea Janakas is a graduate of the Journalism program at Emerson College and completed her MFA in Directing at The American Film Institute. Andrea's projects have garnered acclaim from festivals and notable mentors such as Rodrigo Garcia, Gill Dennis and Graeme Clifford. A recipient of an AFI scholarship, she was awarded a Fuji Filmmaker Award for her script, GYPSIES, TRAMPS & THIEVES. The film premiered at the Los Angeles Film Festival, and stars Amanda Seyfried and Annie Quinn. Gypsies received the Jury Prize at the Palm Springs International Shorts Festival, got a wink in Creative Screenwriting Magazine, and IndieWire named the film one of the Top Ten Outstanding Shorts at Outfest. Andrea's writing career began when she was a fellow in the Film Independent Screenwriters Lab for the project, BEDS & GRAVES. That year she was also commissioned to write a sci-fi script for the American Visions Initiative with ITVS, and was a semi-finalist for the WB Writing Workshop with her FRINGE spec. In 2010, Andrea's feature script FADED GIANT, co-written with Justine Cogan, was chosen to participate in the Tribeca Film Festival's All Access program, and in 2012, their romantic comedy, HOLLY'S HOLIDAY, aired on Lifetime. In 2013, Andrea was a finalist for the AMC Award at the Austin Film Festival for her one-hour pilot, AT THE FOOT OF THE MOUNTAIN. In 2014 her feature script, STAY, was selected for the Outfest Screenwriting Lab, and her one-hour pilot, SEARCH FOR LIFE, was a finalist in the Slamdance Screenplay Competition.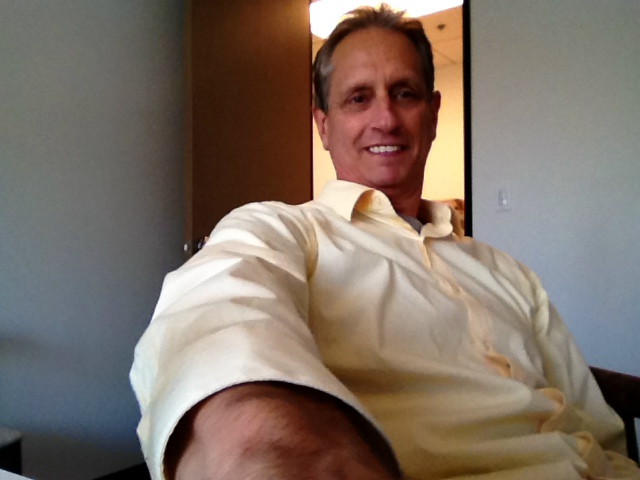 DOUG DRAIZIN
Doug Draizin is a veteran of the entertainment business. He has held positions as an agent, studio film executive and public relations executive. Presently he runs Hands In The Middle, a Literary Management and Production company. Among Draizin's producing credits are Fools Rush In, a film based on his own personal story, and Spy Hard with Leslie Nielsen. Draizin currently has a TV producing deal with Tomorrow Entertainment in Beverly Hills.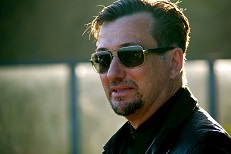 JOHNATHAN HEAP
Jonathan Heap is an Academy Award Nominated director who has worked in Hollywood as a film director and producer for the past 25 years. He received an Oscar Nomination for his short film "12:01 PM" when he was 28 and was a producer of the full length feature (12:01) that it inspired. From there he developed scripts at RKO and Warner Bros until he directed his first feature "Benefit of the Doubt" for Miramax in 1993. Benefit of the Doubt starred Donald Sutherland and Amy Irving and set him on a path that embraced suspense and action. From there he went on to direct three features, the next one for NU Image with Eric Roberts and then two HBO premieres with Rob Lowe, Tom Skerritt and Stephen Baldwin. Concurrently Jonathan produced and directed an adventure reality show for syndication called Destination X and pursued his other love, the comedic adventure. He has shot and produced numerous satiric shorts, several of which have gone on to Funny or Die fame. Jonathan recently finished "Plan B", one of several shorts he directed and produced with a grant from the Albert R. Broccoli Foundation. "Plan B" is a comedic romp about a control freak starring John Michael Higgins. Jonathan founded the non- profit company Primary Purpose Productions with his partner Lowell Cauffiel to produce these shorts and create issue oriented and educational films to help those with substance abuse and recovery.
KIMBERLEY BROWNING
Kimberley Browning is a filmmaker and film festival programmer in Los Angeles. She is the Founder and Executive Director of HOLLYWOOD SHORTS, a short film screening series and Emerging Filmmakers Program, which begins it's 17th year in October. She currently serves as an Associate Short film programmer at the Los Angeles Film Festival and  the Guadalajara International Film Festival's LA edition FICG. She also produces and programs the annual African American ShortsFest. Kimberley works as a film festival consultant and strategist for features, short films and animation navigating the festival circuit and today's new distribution landscape. She is the director of the award-winning documentary film "Room 19" about an innovative arts education program in a Redondo Beach elementary school. Her next project is the new comedy web series EMPIRE PALMS which begins production in early 2015.
JENNY HAYDEN
Jenny Hayden is a licensing and acquisitions executive at ShortsHD™ – The Short Movie Channel, the global television home to high quality celebrity, comedy, animation, adventure, sports, sexy, action, and award winning short movies. ShortsHD™ is available across Europe, East Africa and in the US on DIRECTV (Channel 568) and AT&T U-Verse (Channel 1789). In addition, she owns Planet Pictures, an independent production and distribution company created in 1987.  Planet Pictures has a catalog of finished programs in all genres marketed across platforms worldwide and is a veteran attendee of markets including MIP, MIPCOM and NATPE where she bought and sold finished television programs while also negotiating financing for original production. Jenny's point of entry into the entertainment business was broadcast journalism. As a broadcast journalist working at CBS affiliate, WCCO in Minneapolis she was awarded multiple national awards for excellence, including the Dupont‐Columbia, the George Foster Peabody (equivalent to the Pulitzer Prize), the National Emmy, the RTNDA Murrow Award, George Polk Awards in Journalism, IRE (Investigative Reporters & Editor) Award, CINE Golden Eagle, and The Environmental Media Award. Here entry into journalism occurred when, in college, she realized her passion for theater might not support her financially, so she decided to find a second major and discovered that journalism was also rooted in story and characters, so she graduated with a double major and hasn't looked back!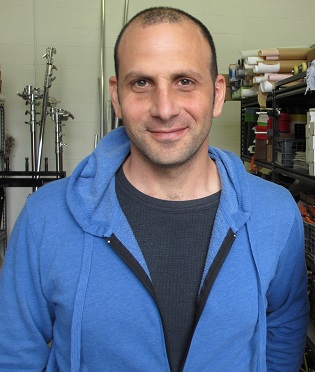 RON NAJOR
Ron Najor graduated from San Diego State University with a master's degree in Television, Film, and New Media. While there he was selected three times to receive National Student Emmy Awards. Ron's first produced independent feature film "I AM NOT A HIPSTER' was an official selection of the Sundance Film Festival in 2012. SHORT TERM 12, which won both the Grand Jury Prize and the Audience Award at SXSW in 2013, is his follow up feature and marks his second collaboration with writer/director Destin Daniel Cretton. SHORT TERM 12 was selected to be on over 30 top-ten lists for 2013 and garnered a Gotham Award for Best Actress for Brie Larson and an Independent Spirit Award for Best Editing.