SUNDAY OCTOBER 19, 2pm-4pm
HOW TO GET YOUR REALITY TV OR ALTERNATIVE CONCEPT INTO THE MARKET PLACE: How to launch your non-scripted show whatever your media may be
Venue: Regal Theatre Stadium 14 LA LIVE: 1000 West Olympic Blvd Los Angeles, CAÂ 90015
This panel will explore the successful actions to get your non scripted concepts to air. Learn from the expert panel speakers who have done it and learn from their successes to make your own. This is a must see panel for content creators. Q&A to follow.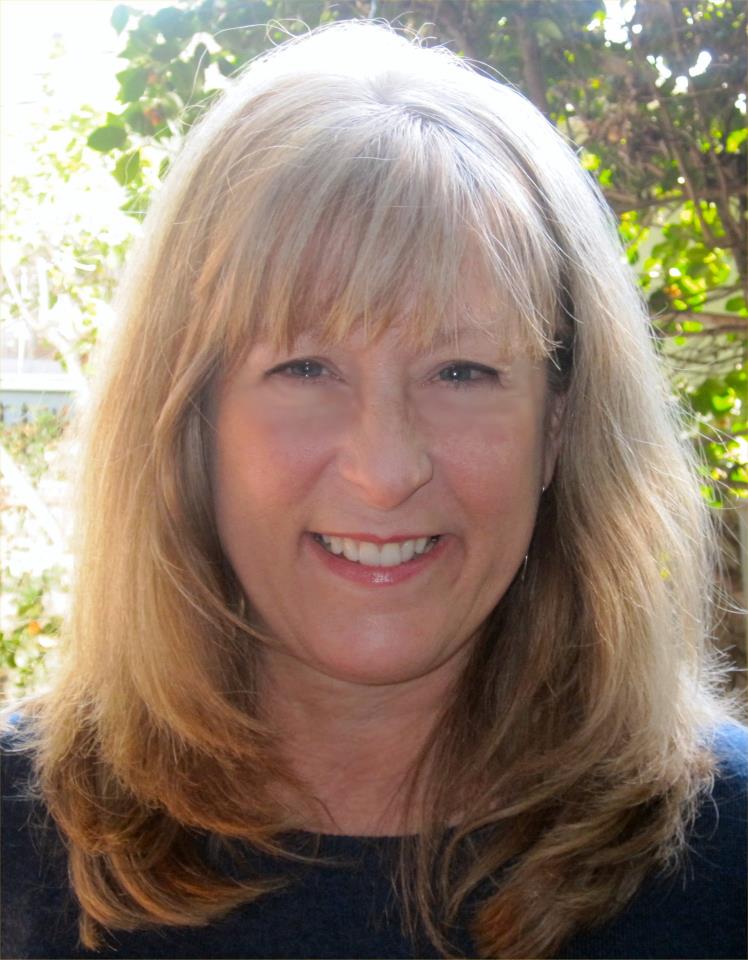 DENISE CARLSON ( MODERATOR)
Denise Carlson is a producer and development executive with 20 years of experience in the entertainment business. She worked with the Disney Channel for nine years and was the Director of Original Movies, responsible for overseeing the development and production of 47 television movies. The films included the megahit High School Musical, as well as other highly successful films such as Wendy Wu and The Cheetah Girls movies. Under her D'veloping Pictures banner, Denise is currently developing the movie Bad Hair Day for Disney Channel, as well as the features Crossing the Sagamore, Wake Up Little Susie, Targeted and The Long Walk. In addition, Denise is a producer on the independent feature Deadline. She is also developing series projects Flirting with Danger and Unchained with Ted Kotcheff. Denise teaches producing at New York Film Academy's Los Angeles campus, where she is on the thesis committee. She has also been an instructor at Los Angeles Valley College, teaching film and television development and pitching. She has done consulting work for The Hub children's network and for ABC. Denise began her career in entertainment as a founding member of the ComedySportz Improv Troupe, and also toured with the L.A. Children's Museum Reader's Theatre. She became an agent trainee at the William Morris Agency, and then worked extensively as a freelance story analyst before accepting her job at Disney. She has a BFA from Rollins College and a Master's Degree in Counseling Psychology from Ryokan College.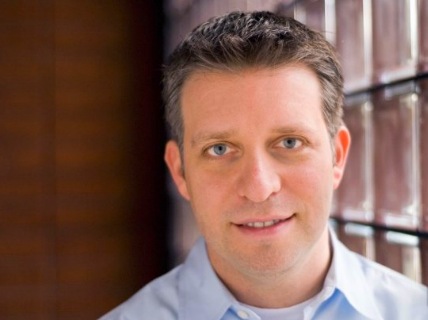 ROSS KAIMAN
Ross Kaiman is the Vice President of Development and Co-Executive Producer at Painless Productions in Los Angeles, creating, developing and managing projects for Discovery Channel, Travel Channel, Lifetime Movie Network, A&E, Animal Planet, Nat Geo, Comedy Central, HGTV, TruTV and more. Recent projects include Discovery Channel's new automotive series, "Highway To Sell," Travel Channel's top-rated paranormal series, "The Dead Files," now in its fifth season, along with its follow-up series, "Dead Files Revisited," the history-spanning, recreation-based Travel Channel mystery series, "Hotel Secrets & Legends," Lifetime Movie Network's two top rated recreation series, "My Haunted House," and "My Crazy Ex," the groundbreaking mind-bending LMN series, "Reincarnated: Past Lives" as well as the globetrotting comedic docu-build Travel Channel series, "Sand Masters," Kaiman produced live morning television (FX's critically-acclaimed "Breakfast Time" hosted by Tom Bergeron), talk shows ("The Keenen Ivory Wayans Show"), game shows ("Love Connection" and "Let's Make A Deal"), court shows (Warner Bros.' "Moral Court"), hidden camera pranks (Fremantle's "Card Sharks") and location-based series in the U.S., Europe, Central America, Australia and Asia (Discovery Networks' "Adventure Crazy" starring Phil Keoghan of "The Amazing Race", ABC's "I'm A Celebrity… Get Me Out Of Here!" and Travel Channel's "Sand Masters"). Kaiman was writer/producer/director of TLC's Emmy-nominated series "Junkyard Wars," and produced Travel Channel's explosive competition specials, "Sand Blasters" and "Sand Wars." He also composed and performed the musical scores for two independent features. In 2005, Kaiman co-founded RKreative Entertainment with his wife, TV and board-game producer Rachel Bresler, providing development services to television companies and producers, and behind-the-scenes content for studios and distributors. As Senior VP of Production at VideoJug.com, he oversaw the company's Los Angeles base to create 40,000 videos, working with brands like Nike and MSN to create entertainingly informative content.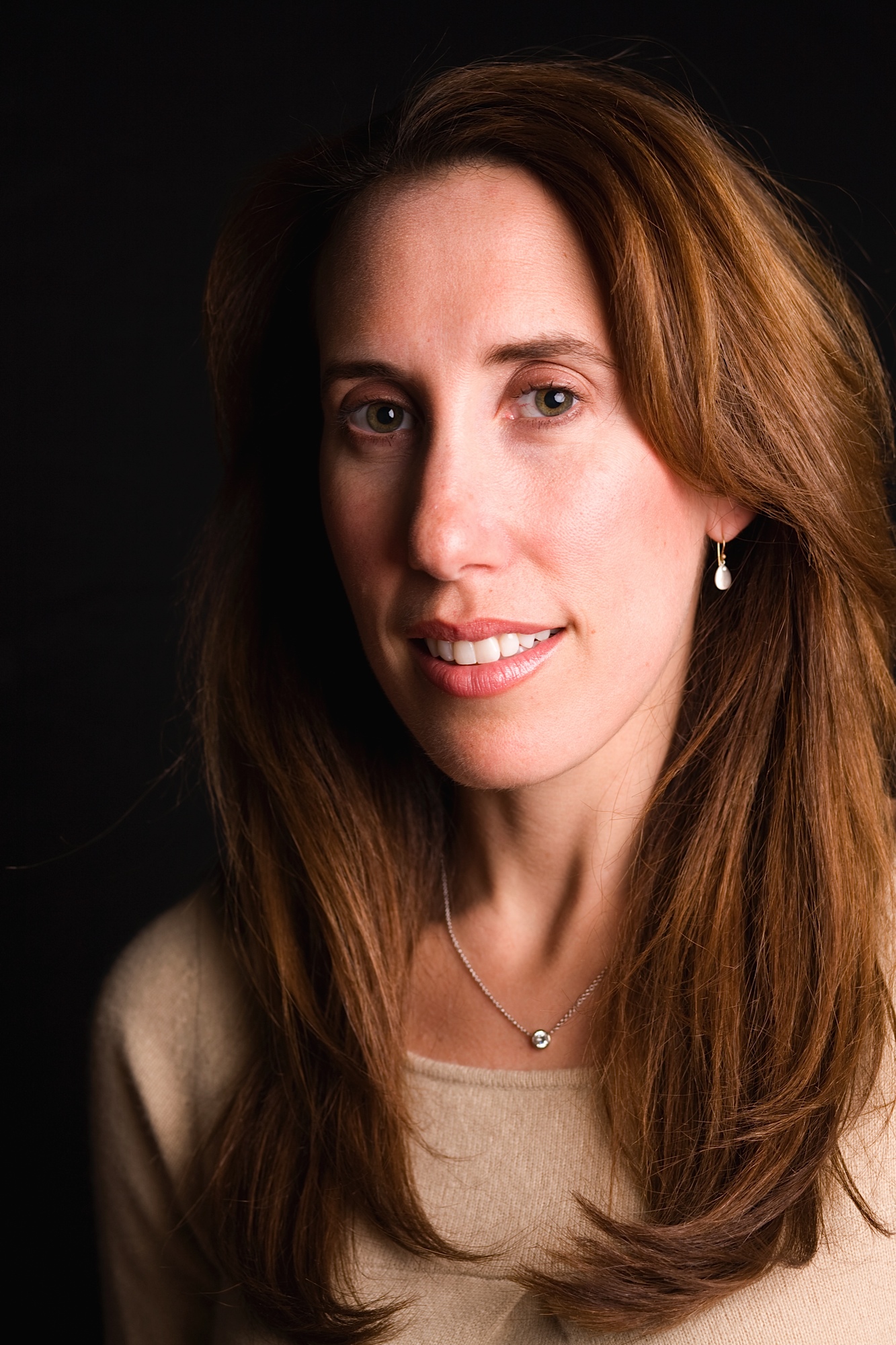 DENA WAXMAN
Dena Waxman most recently Executive Produced MTV's critically acclaimed docu-series Virgin Territory. Prior to that she was an Executive Producer on Style Network's docu-comedy Big Rich Texas. She was a Supervising Producer on Giuliana and Bill and Kimora: Life in the Fab Lane for Style Network. Other notable Producing credits include: The Bachelorette for ABC, Victoria Beckham: Coming To America for NBC, Ax Men for History Channel, and Animal Hoarders for Animal Planet. Besides producing television series, Dena has been hired by Networks and production companies to create, develop and sell reality shows. Some shows of note are Dance Moms for Lifetime, Big Rich Texas, Big Rich Atlanta, and Whitney's Having A Baby for Style Network, and Ax Men for History Channel. She is currently creating a roster of her own series to pitch. Dena began her career in the sitcom world. She was a freelance writer for ABC's 8 Simple Rules for Dating My Teenaged Daughter, and was a staff writer on ABC's In The Game. She recently co-wrote an Indie feature Rom Com #Stuck which will be in select theaters this October, and it can be downloaded off of ITunes. Dena got her BA degree in TV/Radio/Film production at Syracuse University, S. I. Newhouse School of Public Communications.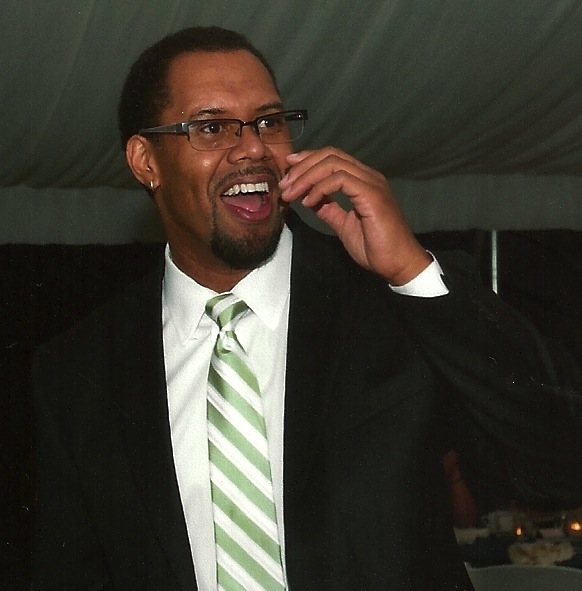 DOMINQIUE BROWN
Dominique Brown is an award winning and highly skilled creator of digital, film and television content with 20+ years in the business. He understands that communications is a form of entertainment. As a producer, director and showrunner he uses his keen insight, creativity and vast knowledge of current and emerging multi-media trends to create programming that keeps viewers tuned in.  Dominique has helmed reality, documentary, commercial and film projects for networks including NBC, Fox Sports, BET, MTV and ESPN. His passion for storytelling and his ability to cultivate exciting and eclectic images drives him to raise the bar for viewers as well as himself.
STEPHANIE BUXBAUM
Stephanie Buxbaum has been a producer in the television industry specializing in development and production for over 15 years. She recently ended a two-year stint as an Executive Producer in house at National Geographic Channel where she oversaw development and/or production of such series as Building Wild, Polygamy USA, Mick Dodge, The Savage Line, Meltdown, and the Science of Stupid to name a few. Prior to working as an exec at Nat Geo, she was a show runner on the first season of several shows which went on to become bona fide hits such as Hardcore Pawn for truTV, Sons of Guns for Discovery, Gene Simmons Family Jewels for A&E and Treehouse Masters for Animal Planet. Stephanie started off working in prime time for CBS where she produced Amazing Race 4&5, Big Brother 3&4, and The Cut with Tommy Hilfiger. Not feeling completely challenged doing competition reality series, Stephanie found her niche as an showrunner for unscripted docu soaps involving deep dive, arcing series with fascinating characters. She then shifted her focus to work primarily for cable networks where she ran field and/or post forParadise Hotel 2 for Fox Reality, College Hill 2 for BET, Mad, Mad House for SyFy, Taking the Stage for MTV, and Shear Genius for Bravo among many others. In addition to being a freelance show runner, throughout her career Stephanie has also actively worked as a Development Exec for such prestigious companies as Mentorn & Endemol USA where she developed Wipe Out, Dating in the Dark, 20Q, Deal or No Deal and pitched & developed 10 series a week. Stephanie's expertise in launching first-season hit shows has given her a wealth of experience and insight into the world of developing an unscripted series concept from inception of the idea through the pitch & development process to landing it on the air to top ratings. She is thrilled to be part of the panel today and eager to share her experience with other women in the industry.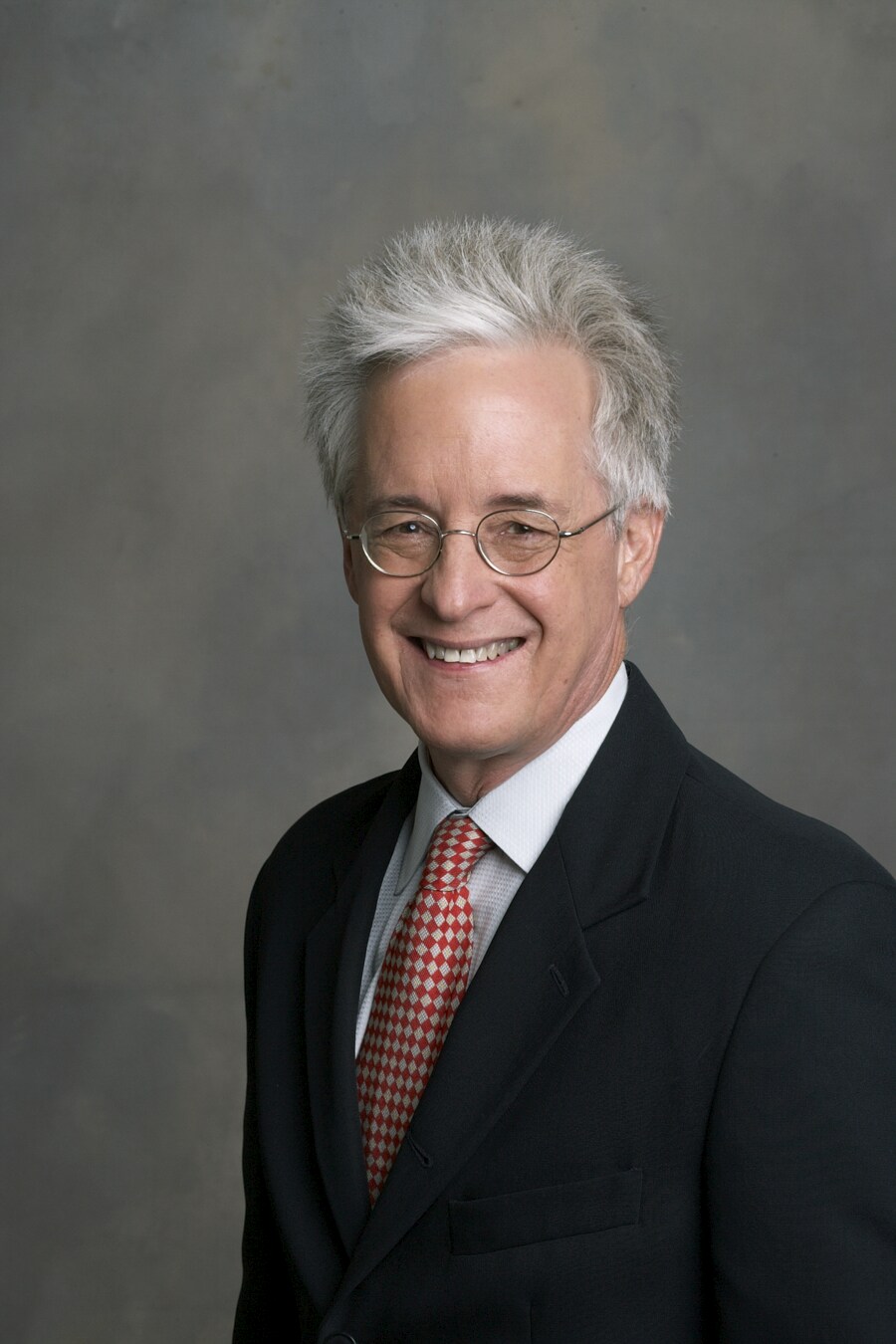 IAN VALENTINE
Ian Valentine is a Television and New Media Producer and seasoned business executive. Most fundamentally, he is an engineer of creativity – experienced in winning creative challenges, collaborating and leading teams, building profitable relationships, and creating and producing effective entertaining programming. He is particularly adept at leading change initiatives such as initial branding, re-branding, turnaround and serving as an overall transformation catalyst. As the principal at his current company Light Storage, Ian Valentine is helps station group Gannett Broadcasting produce highly interactive original programs both for both national syndication and local markets. In addition, as a producer, he has created and produced reality television shows for VH-1, BET, and Versus (now NBC Sports Network.) Additionally, he contributed to the creation of innovative on-line webisode series for Yahoo and MSN. At Light Storage, Ian Valentine specializes in interactive programming whether for on-line distributors or television networks. Prior to Light Storage, Ian Valentine was the senior programming executive at cable and broadcast networks. He was part of the startup team at ReelzChannel where he built a schedule, a program slate, on-line content, and a network from scratch. At GSN (Game Show Network), he ran original programming, scheduling and acquisitions. At SciFi Channel, Valentine managed scripted and reality original programming and oversaw Scifi's biggest Emmy award winning hit Taken on which he collaborated with Steven Spielberg. At USA and ABC Productions, he supervised the TV Movie business during which he managed production of over 100 TV movies. Prior to that, Valentine was an agent at ICM. Valentine has an MFA from UCLA in Film Production and an MBA from Stanford University.
Naimah Holmes  is currently  the Sr. Director of Development For Esquire TV a division of NBC/Universal. Prior to Joining Esquire she was the Director of Development for National Geographics Channels and during her tenure, she helped launch the LA office, spearheaded internal development and was an instrumental part of the core creative team working on successful series like Life Below Zero The Legend Of Mick Dodge, and Ultimate Survival Alaska. Prior to Nat Geo, Naimah worked with Shine/ Reveille as a Development manager  where she was responsible for developing original concepts, discovering new talent and restructuring international formats for the US market. During her time at Shine she followed her passion for story and characters into production to become a Field & Story producer on shows such as The Biggest Loser, Master Chef, The Buried Life and One Born Every Minute. A native New Yorker and graduate of NYU's Tisch School of the Arts, she began her career in the New York City film and documentary scene, where she worked as a production coordinator, Associate Producer and talent coordinator for companies such as Lionsgate, Fox Searchlight, RDF Media, Broadway Video, 40 Acres & Mule, Simmons Lathan Entertainment and MTV. Her experience in physical production, post production and development