SUNDAY OCTOBER 19, 12noon-2pm
SAG-AFTRA National Women's Committee: Women & New Media: How to Get Noticed through Unconventional Ways
Venue: Regal Theatre Stadium 14 LA LIVE: 1000 West Olympic Blvd Los Angeles, CAÂ 90015
The panel will explore the successes of those who have started off as actors and have been able to create content that has been screened in the alternative market place successfully. Our panelists are those actively involved in creating content from the ground up in the alternative forms of Amazon, Hulu, Netflix, Funny or Die, You Tube, and Roku Channels. Q&A to follow.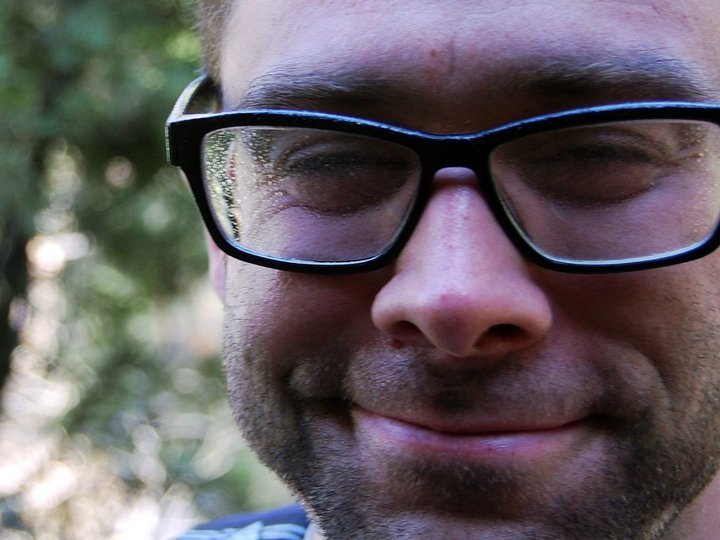 CONNOR MOONEY-MODERATOR
Connor Mooney is SAG-AFTRA's New Media Specialist, providing essential market analysis and software development to ensure that the union stays ahead of market shifts in the new media space. Connor also has years of experience in collecting residuals for SAG-AFTRA members, and had worked as an animator prior to joining the union.

MONICA CHUO

Monica Chuo has followed an eclectic path in Entertainment; her experience is both rich and diverse, possessing immense versatility. She started her career in development and acquisitions at The Samuel Goldwyn Company collaborating with internationally renowned directors such as Zhang Yimou. During the height of the dotcom boom, she was recruited by DNA Studios to run their NY office as Head of Business Development. While at DNA, Monica developed new media strategies for such companies as Miramax Films, Focus Features, Elektra Records, Atlantic Records. Moreover she won the much coveted Harry Potter web account from Warner Bros. She then moonlighted at Major League Baseball as an Account Executive before heading back West to helm content acquisitions for Artisan Entertainment and later moved to Paramount as VP of Worldwide Acquisitions & Co-Productions. While at Paramount, she oversaw the development and production of projects on verticals ranging from Music, Kids, Urban to Comedy. She authored acquisitions strategy for the worldwide division and negotiated content deals in execution of that strategy for the top 12 markets around the world. Currently, Monica is pouring her traditional media experience into digital media. She has consulted for: Disney Interactive on marketing and branding initiatives; My Damn Channel (funded premium comedy channel on YouTube) in areas of programming, branded entertainment, strategic partnerships and overall content strategy; she is also a Consulting Producer for YouTube working hand in hand with their top content partners in the areas of Music, Comedy, Style, Gaming and Sports. In October 2014, "On The Menu", a competition food reality show Monica created debuts on TNT. It is hosted by Ty Pennington with Chef Emeril Lagasse as Menu Master. On the Menu is television's first cooking show ever to give television viewers the chance to taste the winning dish after every episode, as well as give everyday cooks the chance to have their dish appear in dining institutions across the country. Monica has spent the last decade of her career identifying talented filmmakers, writers and producers to work with. Be it web, television or film, she possesses a profound appreciation and deep knowledge for diverse storytelling stemming from different cultural perspectives.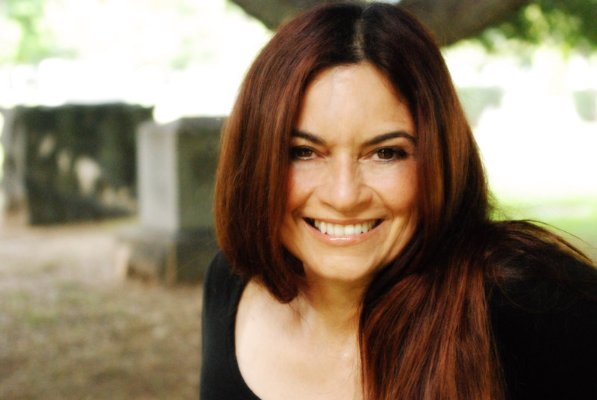 VALERIE MCCAFFREY
Valerie McCaffrey, as an independent casting director coming from the studio level, uses her knowledge and her eye for talent to the producing capacity as well. She recently produced a film called LOST AND FOUND IN ARMENIA with Jamie Kennedy and Angela Sarafyan and she also completed an award winning cancer documentary "Tumor, It's in the System" in which she co-directed and co-produced. She also produced an award-winning film directed entitled NEO NED, starring Jeremy Renner and Gabrielle Union. Along with producing, Valerie also cast the critically acclaimed HARD CANDY(she put Ellen Page in her first American film), THE DUKES, WHAT THE BLEEP DO WE KNOW!?, and HERO WANTED with Ray Liotta and Cuba Gooding Jr. She also has worked with Academy Award director Guisseppe Tornatore on the film "Legend of 1900" starring Tim Roth. From April 1994-2000, Valerie held the position of Vice President of Feature Film Casting for New Line/Fine Line Films. During her tenure at New Line/Fine Line, Ms. McCaffrey cast scores of films, developing strong relationships with all major talent agencies and management firms. Among the many highlights of her career, she cast Edward Norton and Eddie Furlong in New Line Cinema's AMERICAN HISTORY X. Mr. Norton received an Oscar nomination for Best Actor for his gripping portrayal and Mr. Furlong's performance was heralded as the best of his career. From 1985-94 as a casting executive at Universal Studios she cast James Cromwell in BABE, earning him an Oscar Nomination. She cast such films as HARD TARGET (John Woo's first American Film) DARK MAN (Sam Raimi's first studio film) among scores of others. She has scores of films in development, "Tad," "Men of Granite" and the "Rene Caisse Story." While at Universal Studios, she taught drama to inner city kids for three and a half years for the LAPD Gang Prevention Program. She served on the Board of Directors for the Casting Society of America and is a member of The Academy of Television Arts and Sciences. She is also on the Board of Directors for the World Children's Transplant Fund, which provides life-saving organs to children.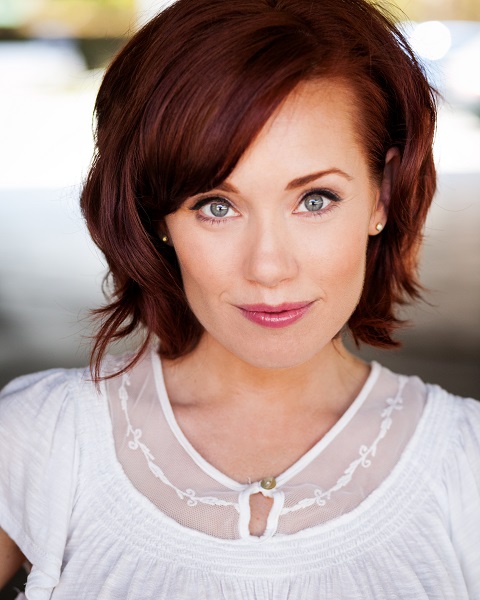 PAULA RHODES
Paula Rhodes was born in Deerlodge, Montana, but spent most of her pivotal years in St. Louis, Missouri. She survived the awkward glasses/braces/acne years thanks in large part to a healthy sense of humor and the ability to laugh at herself. She then went on to study at the University of Missouri, where she majored in Journalism and minored in having a marvelous college experience. She even spent a semester living/studying in London where she fell in love with collecting stamps in her passport. Once back, she agreed to amuse her friends, against her parents' wishes, by entering a pageant. As they announced her name as the winner of first the Miss Junior Missouri, and a few weeks later, the Miss Junior America title one could clearly hear her father exclaim, "WHAT?!" from the audience. However, he was less shocked that she managed to parlay the win into an internship for an acting coach in NYC who was one of the judges. It was during that internship that the pursuit of acting as a profession became less of the pipe dream it had seemed to her in Missouri. She took up internships with a talent agency, casting director, and an advertising agency, determined to learn the business side of all things film. During these NYC years she began to study under acclaimed acting coach, Susan Batson and really got to raise her own bar. Susan called one rainy January Wednesday and told Paula that she had to get to LA for an audition that Friday. This was the catalyst she needed, and after weeks of callbacks and hustling up meetings, Paula had decided that she needed to learn to drive again and make the move to the West Coast permanent. It turned out to be a good decision, as since arriving she's been able to pay her bills doing what she loves. You can now see her in films, on TV, popular web series, in over a dozen national commercials, hear her voice in cartoons, and see her producing skills at work in multiple productions.
AMERICA YOUNG
America Young is a director and professional stunt woman  A show she co-created has been licensed and is in production with POW! (Stan Lee's production Company) and Comediva. She has directed 3 entire web series,and episodes from two others. She has directed 2 music videos and 5 shorts.  America is so excited that all her years of production experience and geek obsessions culminated into directing her first feature, a pop-culture comedy called The Concessionaires Must Die!! which is now in post. (www.cmdthemovie.com). America is also in post on a scripted comedy pilot that she directed, starring and about professional wrestlers called Wrestling with Parenthood. She proud to be a director on Locked in (a short that is part of Girls!Girls!Girls!) and even prouder to be an executive producer on the whole Girls!Girls!Girls project (Best Producer at La Femme Fest) which has evolved into The Chimera Project, a non-profit organization that provides opportunities for women in the media arts (www.girlsthefilm). Currently in development, America has co-written several scripts with several people that she is very excited about. Public School is a multi-camera comedy, [Selection] a sci-fi feature, based on a dream she had, that is attached to Cantina Creative and Madhouse Entertainment and Alpha 3 sci-fi tv show co-written with Henry Saine. When America's not kicking the crap out of Super-Heroes that support the Superhuman Registration Act, jumping off buildings or setting herself on fire, she enjoys telling stories, sipping herbal tea and sharpening her pair of Sai.