SATURDAY OCTOBER 18, 1pm-3pm Panel 3: SATURDAY OCTOBER 18, 3pm-6pm INDEPENDENT PITCHING PANEL and PITCH FEST: Learn what you need to know to sell your film or idea
Venue: Regal Theatre Stadium 14 LA LIVE: 1000 West Olympic Blvd Los Angeles, CAÂ 90015
We explore the avenues available for independent filmmakers to get their films made through the pitching process. We will have a panel of expert managers, producers, writers, and development executives who will give pointers and reveal the process of pitching in Hollywood. We will have a Q&A with the expert panelists and then you will get a chance to pitch your idea or script in front of our panel – and get direct feedback on your idea, style, and presentation. Don't want to pitch? Just come sit, listen, and learn. Q&A to follow.
SHEILA & MARY AN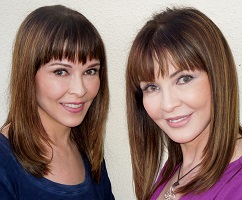 N BARNES Sheila and Mary Ann Barnes were raised by their father in a tavern in Southern Illinois. Sheila and Mary Ann began their career writing for the UPN series Platypus Man starring comedian Richard Jeni. They then sold a comedy feature pitch As You Wish to Bill Mechanic's Pandemonium Pictures. The sisters have written for Tim Allen on the ABC television show Last Man Standing and were commissioned to write the dramedy feature Widows' Workshop. They are currently writing on two live-action projects for the Disney Channel Worldwide: Western Island and the supernatural dramedy Evermoor which premieres October 17th in 160 countries. The Barnes sisters live together with their husbands and brother, all in the same house near the Hollywood sign. Yes, it's weird. They've written a comedy pilot about it called Damaged Goodes.
BEVERLY GRAF Beverly Graf used to work full time as Vice President of Development for director Gregory Hoblit at Abilene Pictures. She is now a consultant. During her tenure at Abilene they produced five movies: "Primal Fear," "Fallen," "Frequency," "Hart's War," "Fracture," and "Untraceable." She also shot a few t.v. pilots including one for a futuristic police show titled "NYPD 2069", and "Wanted." They sold two t.v. pilots to CBS and Paramount respectively. Currently, she is also teaching film studies at Pepperdine, UCLA and UCLA Extension where she's taught since 2006. Classes include her very popular "Understanding Hollywood Film Genres," "A Development Workshop," "The Language of Filmmaking," "Introduction to Film Studies," "The History of the American Cinema (with an emphasis on the evolution of the screenplay for Pepperdine's MFA program) "Classical Antiquity on Film," "A Hollywood Overview," and "Creative Producing." Her approach to writing and development comes from both sides of the desk. This fall her first academic article: "Arya, Katniss & Merida: Empowering Girls Through the Amazonian Archetype" will be published in the journal Classical Myth on Screen (Palgrave/Macmillan 2014). Last summer marked the publication of Beverly's first short story, "Shikata Ga Nai," in the Sisters-in-Crime anthology, Last Exit to Murder , and she is currently shopping around for her first sci-fi mystery novel. But she has also done one rewrite for Buena Vista, and optioned another story. Beverly has worked all manner of jobs in the movie industry including story analyst, costume assistant, line producer, corporate vice president for German director Percy Adlon. Her Ph.D. and M.A., both in Classics, are from Princeton University and her B.A. is from Dartmouth College.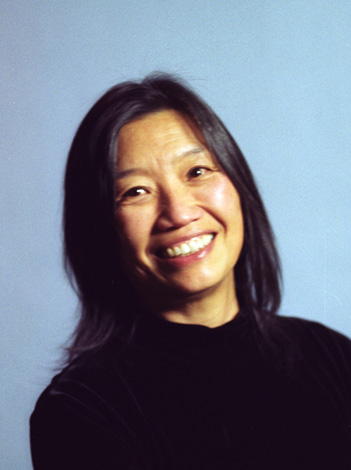 JENNIE LEW TUGEND Jennie Lew Tugend is a film veteran in the Hollywood movie business; her expertise bridges film and TV development, production, financing, marketing and distribution. She has produced and co-produced some of the industry's most memorable franchises: Free Willy, Lethal Weapon and HBO's Tales from the Crypt. As former Co-President of Kadokawa Pictures USA, Tugend was a producer on One Missed Call, a WB release in 2008 and two episodes of Showtime's "Master of Horror". Today, she and producing partner, Lauren C. Weissman have developed five new IP's from Kadokawa Publishing, which are in development at various production companies. At Warner Bros., Tugend produced Free Willy, the box office smash hit in 1993, which has now become a family film classic. She went on to produce the sequel Free Willy 2: The Adventure Home in 1995 and completed the trilogy with 1997's Free Willy 3: The Rescue.  Tugend co-produced Lethal Weapon 1, 2 and 3. These Mel Gibson and Danny Glover buddy cop movies are now classics in the action comedy genre. Tugend produced family films, Local Boys starring Mark Harmon and Star Kid, which received an Award of Excellence by the Film Advisory Board; and for MGM, the romantic comedy, Return to Me starring David Duchovny and Minnie Driver. Serving as Executive VP of Richard Donner Productions, Tugend co-produced Radio Flyer for Columbia Pictures and Scrooged for Paramount Pictuers starring Bill Murray. For HBO, she co-produced Tales From The Crypt and was instrumental in the development and production of The Goonies and The Lost Boys. Tugend was a mentor in the prestigious Peter Stark Producing Program at USC for 15 years and is an active member of the Producer's Branch of the Academy of Motion Picture Arts and Sciences and the Producers Guild of America.
KEVIN BANNERMAN Kevin Bannerman joined Walt Disney Feature Animation as Director of Development in 1994, after six years in live-action development, and several months before the release of BEAUTY AND THE BEAST. He contributed to the story development of THE LION KING, POCAHONTAS and THE HUNCHBACK OF NOTRE DAME. He also co-developed the New Songwriters Program and helped bring Stephen Schwartz and David Zippel onto Disney projects. In 1994 Kevin moved to 20th Century Fox Family Films utilizing both his experiences in live-action and animation d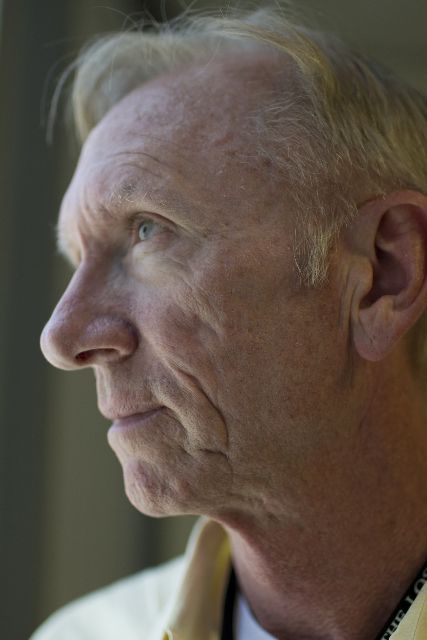 evelopment. He launched Fox Animation with ANASTASIA , which received two Oscar nominations for Best Song and Best Score. He also co-cresated IGE AGE and brought Blue Sky Studios to Fox's attention. Live-action projects developed at that time include EVER AFT
ER, MONKEYBONE and THE MIGHT MORPHIN POWER RANGERS: THE MOVIE. As an independent, producer he worked on CURIOUS GEORGE for Universal, produced 30 DAYS UNTIL I'M FAMOUS, a romantic comedy with music, for VH-1, and co-produced the film version of FOREVER PLAID. He is currently producing the first animated feature for Amazon Studios. Kevin regularly serves on the panel for the Dreamworks/ASCAP New Musicals Workshop and is on the Board of Directors for MAKE MUSIC LOS ANGELES, which brings free outdoor music throughout Los Angeles annually on June 21.
MARLENE SHARP Marlene Sharp is the Director of Development at RGH Entertainment, at which she has contributed to Postman Pat: the Movie (D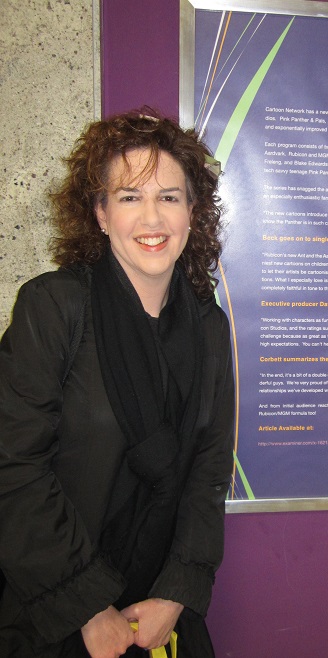 reamWorks Classics/Lionsgate), High in the Clouds (Unique Features), A Very Pink Christmas (MGM), the Sesame Street Road Safari PSA campaign, B-Rock (All Def Digital), and other animation projects. Previously, Marlene was the "berry" in Two Twigs and a Berry Productions, LLC, and collaborated with Gartner, KOCCA, KOTRA, and Entertainment Asia Network on various entertainment endeavors. Additional development and production credits include work on Power Rangers (Nickelodeon), Heavy Gear (Fox Kids Network), Digimon (Fox Kids), Bubble Guppies (Nickelodeon),Higglytown Heroes (Disney Junior), Z-Squad (SyFy Kids) and her own original web series Priscilla (Aniboom). As a journalist, Marlene has contributed print and video content to Examiner.com, The New Orleans Advocate, and The Baton Rouge Advocate. She is the proud stage mom to aspiring canine reality star Blanche DuBois Sharp.