SUNDAY OCTOBER 16, 10am-12noon
Panel 4
We explore all the possibilities of getting money for your film. We have an expert panel
of entertainment professionals that will give you all the possible ways you can access financing and distribution venues or at least get you started. Q & A to follow.
DEBORAH GILELS – Media Consultant
Deborah Gilels currently is a media consultant representing screenwriters, directors, actors, production companies and book authors. Consulting duties include project development and packaging, public relations and marketing.
From January 2002 – August 2004, Deborah was an executive/consultant for Media Design Institute, a Japanese/American media company where she was instrumental in the creation of a video-on-demand/satellite network financed by NTT-Data, the content coming from the Lion's Gate and Echelon Entertainment, as well as acquired film/television product for the Japanese territory (Television, Video/DVD).
Deborah also created and produced MAJESTIC STUDIO, an entertainment talk show for Japan television. Covering all aspects of the movie business and Hollywood, past participants include: actors Rachel Leigh Cook, Sean Astin, Charlize Theron, Diane Lane, Will Yun Lee and Lainie Kazan, A-List directors Paul Verhoeven, Peter Jackson and Jay Russell, Oscar winning producers Barrie Osborne, Lawrence Turman and Mark Johnson, and esteemed writer/director Nicholas Meyer. MAJESTIC STUDIO premiered in Japan October 2003, and is now being shown on SkyPerfect TV and Coming Soon TV, as well on several networks in Korea.
After attending both the University of Miami and Harvard University, Deborah moved to New York to work in the talent management office of famed musician Lionel Hampton. She went on to work in the literary and audience development departments at several top theater companies in Manhattan including: the Second Stage, American Place Theater, Theater of the Open Eye and Prism Theater. She also served as the Producing Director of Prism Theater's 1985 Season and produced a slate of plays including ROCK ISLAND, which was nominated for an Oppenheimer Award.
In 1986, Deborah relocated to Los Angeles, where she worked in motion picture and television development for producers Kent Bateman and David Permut, studios such as Tri Star and Twentieth Century Fox, as well as The Agency, Innovative Artists and Leading Artists (UTA). In 1988, she was a producer on NBC's CROSSING THE MOB, which starred Jason Bateman.
In 1990, Deborah became Vice President of Production at Blue Ribbon Films, supervising the company's television deal at Warner Brothers and feature film distribution deal at foreign sales company PFG Entertainment. While at Blue Ribbon she also developed film projects for JVC, LIVE Entertainment (Artisan), Disney/Hollywood Pictures and Republic Pictures, as well as for actors Jean Claude Van Damme, Dolph Lundgren and the late Brandon Lee. Among the projects she produced and developed are: SHOWDOWN IN LITTLE TOKYO (Warner Brothers/1992), PENTATHLON (LIVE/1994) and SPECTRE (Hollywood Pictures), a WWII action drama written by the late Donald Stewart.
In 1995, Deborah founded Torch Productions and currently has several projects in various stages of development and production. Among her collaborators past and present are actors Robert Duvall, Reese Witherspoon, Rachel Leigh Cook and Bill Pullman; writers and directors Hossein Amini, A. Scott Berg, Allan Scott, Gail Gilchriest, John Bishop, Michael Hirst, Nicholas Meyer, Jay Russell and Paul Verhoeven. Companies and producers she has been in business include Lucas Foster/Warp Films, Touchstone/Hollywood Pictures, Hearst Entertainment, ESPN, Phoenix Pictures, Baltimore/Spring Creek, Wind Dancer Films, DIC, Talent Entertainment Group, Alive Entertainment, First Look International and New Line Cinema.
In 1999, Deborah joined New Line based Kahn-Power Pictures as a creative consultant where she developed feature films, MOW's and series with producer Ilene Kahn Power (GIA, STALIN).
An avid sports enthusiast, Deborah created and executive produced a documentary for ESPN in association with Hearst Entertainment entitled BEARING THE TORCH: A HISTORY OF POLITICS & THE GAMES, which aired as the network's Olympic special in June of 1996. The show featured celebrities such as Henry Kissinger, Mark Spitz and David Wolper.
She is currently a Consulting Producer for 2 features slated for production, TARANTULA, starring Danny Trejo and A DOLL'S HOUSE, starring Ben Kingsley, Julian Sands and Michele Martin.
Deborah has also lead seminars for the USC Film School Writer's Program and been a guest lecturer at UCLA Extension School and LA Film School. Deborah loves to develop companies and projects- from promotion through fruition.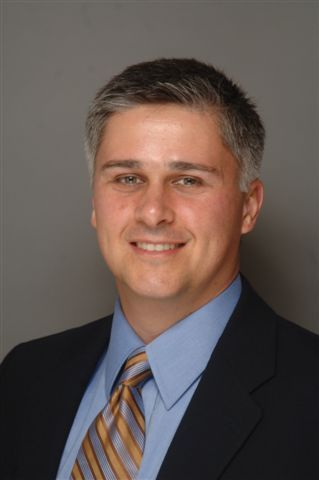 ADRIAN WARD – Senior Vice President Entertainment, Sports and Media National Bank of California (NBCal)
Adrian Ward joined the pioneering entertainment lender The Lewis Horwitz Organization in 1991, where he was involved in the development and structuring of some of the first bank production loans based on international sales contracts. Additionally, Adrian was instrumental in the risk analysis that led to the first ever gap finance transactions and became one of the leading lenders within the company. In 1998 Adrian returned to his hometown of London, England as European Representative, specializing in packaging multi-party loan transactions involving many of the available European tax incentives. Returning to Los Angeles in 2005 as the Portfolio Manager for ICB Entertainment Finance, he was responsible for oversight of production loans with an aggregate value of approx. $200,000,000. Titles funded at LHO/ICBEF include, "Big Fat Greek Wedding", "Tristan & Isolde", "Monster", "The Illusionist", and "The Tudors".
In April 2008, he became Senior Vice President of NBCal's Entertainment, Sports & Media Department and remains one of the most active lenders for film and TV production. Adrian's breadth of knowledge amassed over 19 years (and approximately 600 film and TV transactions) gives NBCal the ideal platform to become an industry-leading institution in the increasingly complex world of entertainment finance. Recent projects that NBCal has financed include "Tyler Perry's House of Payne", "The Tempest", "Red Dog", and "The Double".
NBCal recently celebrated its 29th anniversary and is proud of its excellent reputation within the southern California business community. Its goal is to fully service the entertainment community across production lending, commercial loans and tailored business banking.
NCAL Bancorp is a bank holding company with one banking subsidiary, National Bank of California, a full-service commercial bank and member of the FDIC. Regional locations are in Los Angeles, Brentwood, Costa Mesa, Sherman Oaks, Glendale, and Westlake Village. The bank specializes in commercial, construction/real estate, and SBA lending. Shares of the Company's common stock are traded on the Over the Counter Bulletin Board – stock symbol NCAL. For further information, visit http://www.nbcal.com.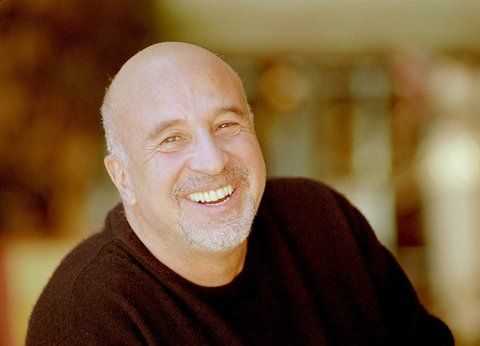 LARRY NAMER – President & CEO
An entertainment industry veteran with over 40 years professional experience in cable television, live events and new media, Larry Namer is a founding partner of METAN Development Group, a new venture created to develop entertainment and media specifically for the Chinese marketplace. An accomplished entrepreneur, Mr. Namer is the co-founder of E! Entertainment Television, a company now valued at over $3.5 billion USD, and the creator of several successful companies in the United States and overseas. Among those companies are Comspan Communications that pioneered Western forms of entertainment in the former Soviet Union and Steeplechase Media that served as the primary consultant to Microsoft's MiTV for developing interactive TV applications.
A cable industry pioneer, Mr. Namer began his career in 1971 at Time Incorporated Manhattan Cable, and served as Vice President and General Manager of Valley Cable Television (VCTV) in Los Angeles, the nation's first 61-channel two-way cable system. His vision and direction garnered VCTV several Emmy and Cable ACE award nominations, as well as recognition by Forbes magazine as the national model for local cable television programming. In 1989, he was awarded the prestigious President's Award from the National Cable Television Association.
In recent years, Mr. Namer has become recognized as one of the world's leading experts on new technology and how it is fundamentally altering the business of international media and entertainment. Among the companies that have enlisted his expertise are Microsoft, Paul Allen's Digeo, World Digital Media Group (a joint venture of Radio Shack), EchoStar, Sirius Radio network and Eurocinema, a VOD service featuring recent award-winning European films, now available in over 25 million homes in North America.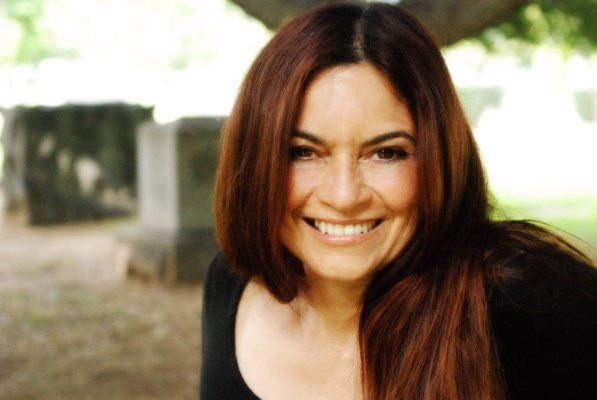 VALERIE MCCAFFREY – Casting Director & Producer
As an independent casting director coming from the studio level, Valerie uses her knowledge to the producing capacity as well. She has just returned from Armenia, where she produced a film called LOST AND FOUND IN ARMENIA starring Jamie Kennedy and Angela Sarafyan. She also just co-directed and co-produced a documentary called TUMOR, a cancer documentary. In addition, she produced an award-winning film directed by Van Fischer entitled NEO NED, starring Gabrielle Union and Jeremy Renner. She also produced the family film MAGIC which is currently in post, as well as the short film FULL DISCLOSURE, which won awards in festivals such as Ashland, Florida, Seattle, and Sedona, just to name a few. Along with producing, Valerie also cast the critically acclaimed HARD CANDY(she put Ellen Page in her first American film), THE DUKES, WHAT THE BLEEP DO WE KNOW!?, and HERO WANTED with Ray Liotta and Cuba Gooding Jr.
From April 1994-2000, Valerie held the position of Vice President of Feature Film Casting for New Line/Fine Line Films. During her tenure at New Line/Fine Line, Ms. McCaffrey cast scores of films, developing strong relationships with all major talent agencies and management firms. Among the many highlights of her career, she cast Edward Norton and Eddie Furlong in New Line Cinema's AMERICAN HISTORY X. Mr. Norton received an Oscar nomination for Best Actor for his gripping portrayal and Mr. Furlong's performance was heralded as the best of his career. From 1985-94 as a casting executive at Universal Studios she cast James Cromwell in BABE, earning him an Oscar Nomination. She cast such films as HARD TARGET (John Woo's first American Film) DARK MAN (Sam Raimi's first studio film) among scores of others.
While at Universal Studios, she taught drama to inner city kids for three and a half years for the LAPD Gang Prevention Program. She served on the Board of Directors for the Casting Society of America and is a member of The Academy of Television Arts and Sciences. She is also on the Board of Directors for the World Children's Transplant Fund, which provides life-saving organs to children.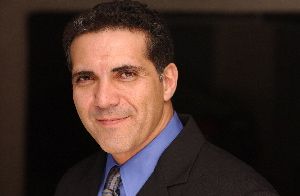 MICHAEL ANDRES PALMIERI – Producer & Writer
Michael Andres Palmieri has developed, supervised, produced and written content in television, feature films, publishing and new media. He splits his time between writing, producing media across all platforms, and consulting. His most recent efforts include developing a slate of micro-budget features for targeted niche audiences.
As a writer, he's currently rewriting an action adventure film set to shoot in Brazil, he co-wrote the international mini-series, "Jack Hunter" an action adventure; and has developed a four-hour sequel based on the lead character. He has an interracial situational comedy in development entitled "Willing and Abel," a thriller entitled "Savannah," and a family drama entitled "Again." He is also a sought-after Script Consultant/Doctor.
On the producing front, he recently Executive Produced Nickelodeon's "Dora & Diego: Catch That Robot Butterfly;" "Typhoon 360" an experiential film for Singapore – Universal Studios Sentosa – Maritime Experience Museum; and a tribute to King Abdullah of Saudi Arabia. He also has several unscripted shows in development. At Sega of Japan, he has an action-adventure game in development, and has produced content for YouTube's Sketchies II, and Living Legends.
Previous producing credits include: "Six Days/Seven Nights," the erotic thriller "Kept;" Shonda Rhimes award winning short film "Blossoms & Veils," and the educational DVD children's series "SSTV."
Some of the projects he has supervised development and/or production include: "Sweetheart's Dance," "I Love You to Death," "Leolo," "The Butcher's Wife," "Drop Zone," "Dreamlover," "Marina," and "Shadow-Ops." As an executive, he has held development and production positions with companies based at TriStar Pictures, Paramount Pictures, Warner Brothers, Twentieth Century Fox, and Sega. He began his career in the management-training program at the Fox Broadcasting Company. In 1991 he created one of the first cross-platform production entities called CINERACTIVE, developing material with an eye toward feature film, television and gaming platforms.