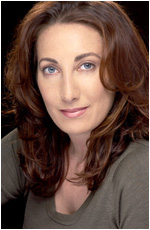 For the past fifteen years Leslie La Page has produced, directed and line produced for Film, TV, Music Videos, commercials and Theatrical productions.
Ms. La Page has produced features nationally and internationally in both the independent and commercial markets.
Ms. La Page has over eight years of production background in independent films, and has served as producer, line producer and film production coordinator on numerous independent feature films for independent production companies as well as Black Entertainment Television Action Pay Per View (BET). While at BET she line produced their entire slate of original programs which aired on their network and received international and domestic video releases. She line produced commercials and promos for the HBO, Lifetime TV and BET, MTV and Nickelodeon.
Her production experience also involves her in the areas of marketing, developing scripts, creating promotional copy as well as promotional feature spots and trailers.
In 1997 Ms. La Page ran and operated TIGER'S EYE SOUND a dialogue editorial company, with her partner Bruce Murphy, editing and working with numerous awarding winning dialogue editors and editing over 20 independent feature films in the company's first year. Ms. La Page and TIGER'S EYE SOUND dialogue edited such critically acclaimed films as: 1998 Academy Awards Nominee, Best Foreign Film – "Four Days in September"; 1998 Sundance Film Festival Audience Award for "Smoke Signals"; and the film "Dead Man's Curve" was a Sundance Film Festival Invitee.
In 2003, her Partner Saul Stein, Co-Executive Producer of "The Holy Land" has formed BooYah! Films and have released through Cavu Pictures the critically acclaimed film "The Holy Land", which opened domestically in July at the Angelica Theatre in New York City and will be rolling out to 45 cities across the nation. She still has her production company Infinity Films which is involved in feature film, music video, and commercial productions.
Ms. La Page also consults independent filmmakers for feature films, script analysis, budgets, independent marketing, and film festivals and currently teaches at the New York Film Academy as an adjunct professor.
She has been a Slamdance Film Festival Programmer for over five years and was the creator and Executive Producer for the Slamdance Filmmaker's Bootcamp. For the last two years Ms. LaPage holds the position of Director of Programming for the New Orleans Media Experience Film Festival (NOME 2003) occurring in Louisiana October 26- November 1st. Ms. LaPage holding the position of Director of Programming platformed over 65 short films (live action and animation), 10 features, and 5 documentaries. Five out of the ten features platformed at NOME 2003 went on to have theatrical distribution: Show Boy, Nursie, Hungry Hearts, Dog Walker and Flavors.
Ms. La Page holds a Bachelor of Arts in Theatre, Bachelor of Administration in Marketing, Accounting and a Master of Fine Arts in Film Directing from the California Institute of the Arts.