OUR PHYSICAL PARTIES FOR 2020 SEASON WERE SUSPENDED DUE TO COVID PANDEMIC.
PARTIES ARE SLATED TO RETURN IN OUR 2021 SEASON!
Our parties are the best in town for bringing together a diverse group of entertainment professionals. During the festival we host networking parties every night throughout Los Angles at some of LAs hottest clubs. This is where the filmmakers mix and mingle with entertainment studio executives, distribution executives, acquisition directors, along with professional producers, writers, and directors. If you want a chance to meet someone that you may be pitching to the next week here is the place to be. Each of our parties has a host sponsor and we offer hosted bars, goodies bags, food and networking fun. This is really where the deals are made and friends are found. At LA Femme we pride ourselves in offering a very close environment where you are expected to network and find out who you are talking to. Some of our filmmakers, through our parties, have gone on to gain representation, distribution, studio contacts and funding contracts just from attending and pitching their film, screening or script. Remember you never know who will be there.
LA Femme hosts the craziest and best parties in town.
If you are not ready to network don't come.
Opening Gala
October 17, 2019, Thursday
Opening Night Gala
Red Carpet to start at 9 pm then walk right into the party
9:00PM-12:30 AM – Thursday
(Red Carpet 9:00pm-10:00pm)
Opening Night Gala "Pretty in Pink"@ Art District Space Downtown
421 Colyton St., Los Angeles 90013
Art District (Downtown)- Optional: wear something with Pink
Street parking
Hosted Bar, Appetizers, Networking, Chef Mikael Food Perfected, Sponsored Alcohol
Casual, Dressy or Business Attire
Friday Night Party
October 18, 2019, Friday ( After Party)
10:00PM- 2AM
"Find Your Pot of Gold"
After Party @ Casey's Irish Pub, 613 S. Grand Ave. Los Angeles 90017
(Downtown LA)
Networking, Nosh (Club Attire)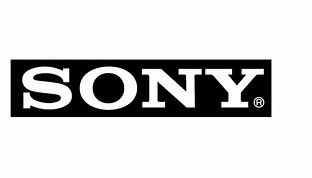 Saturday Night Party
October 19, 2019, Saturday (After Party)
9:00PM-1AM
"Taste of Paris" Party Sponsored by Sony Entertainment Diversity
After Party at a Private loft @ The Mandel Lofts (Downtown)
711 S Olive St. Unit 505, Los Angeles 90014
Networking, Nosh, Hosted Bar (Casual/Dressy Attire)
Awards Ceremony
October 20, 2019, Sunday
Awards Ceremony and After Party-Sunday
(Red Carpet at 6:00 pm Ceremony to begin at 7:00 pm)
At South Park Center theater in downtown LA
1139 S Hill St., Los Angeles 90015
(parking: 150 W 12th St LA 90015-$20 per car- corner of 12th / Hill)
Dressy Business Attire
Food Perfected Catering, Sponsored Alcohol, Goodie Bags,
Master of Ceremony: Sandra Valls
Performers: Alexis Carra ; Kesia
Nosh after the Ceremony, Sponsored Alcohol , Chef Mikael of Food Perfected, Goodie Bags, Dressy Business Attire