Each year we celebrate with an Awards Ceremony and invite talented creative artists and musicians to participate with the show.
Awards Ceremony at the Renberg Theatre on October 20, 2013 at 7pm
Awards Ceremony Musical Artists
Artists: Carlos Gonzales and Juanita Wooten 
Carlos Gonzales began his interest in the guitar at an early age.  When he was around 8 years old, he was introduced to the electric guitar.   Armando Franco, who is Carlos' older cousin agreed to teach young Carlos how to play basic melodies and chords.  After a few informal lessons Carlos was able to start on his life long journey as a guitarist.
Carlos began to take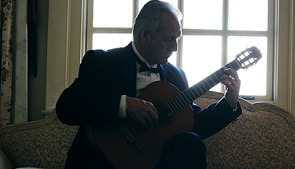 a great interest in improvisation from listening to recording of great blues guitarist like, B.B. King, Eric Clapton, Albert King Mike Bloomfield and Jimmy Hendrix.  Carlos studied classical guitar with Celestino Romero.  During the next two years Carlos was introduced to formal hand techniques and standard repertoire. Carlos studied with Celestino Romero and Vicente Gomez and soon after launched his teaching and solo career.
Carlos attended the California Institute of the Arts in Valencia, CA and graduated in 1978 and received a Bachelor in the Fine Arts and Guitar Performance.  Carlos had the opportunity to study with modern composers and artists like, John Cage, Lucky Mosko, Elliot Carter, Leonard Stein, Mel Powel and Morton Subotnick. Then went on to complete his Master's program at California State University at Northridge.  Carlos studied guitar with Ronald Purcell, Andres Segovia, Julian Bream, Carlos Barbosa Lima, Alexander Lagoya and John Mills. Carlos currently teaches music at Ventura, Oxnard and Thomas Aquinas College.
In 1998 Carlos helped to establish and develop the now recognized Ventura County Classical Guitar Society.  The guitar society has grown from a small group of students to hundreds of guitar aficionados, aspiring musicians and professional performers. Carlos remains active in the West Coast as a concert guitarist and teacher.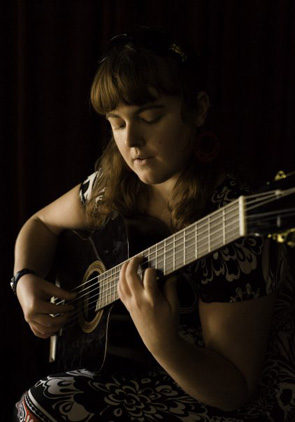 Juanita Wooten picked up a guitar for the first time at the age of 13. Her family could not afford guitarlessons so she taught herself the basics. Juanita entered foster care at the age of 14 and took her guitar with her. Music was her refuge throughout this turbulent time. She was constantly moved from group homes to temporary placement shelters to foster homes and completely lost touch with her biological family until she emancipated. A motivated young adult, Juanita enrolled full-time as a music major at Ventura College as soon as she turned 18 in 2009 despite being homeless, and was able to use her financial aid to rent her first studio apartment.
After taking a couple introductory guitar classes with Carlos Gonzales, she decided to shift her focus to studying the art of classical guitar performance. She received private lessons weekly from Mr. Gonzales for 4 years and continues to work with him on musical endeavors. Juanita performs all over Ventura County, gives private guitar lessons, and has had the privilege of going on an interstate tour with the Vanguard University Guitar Ensemble. In 2010 she was given the "Youth of the Year" award by the Camarillo Chamber of Commerce for her charitable work with United Way and in 2011 she received the "Woman of Opportunity" award by Soroptomist International of Oxnard for overcoming hardship. She currently works in the Development Department at Big Brothers Big Sisters of Ventura County, an organization that provides youth mentoring.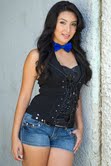 Alana Hyland has showed up on the radar in more than just one lane. Away from just being a great vocalist, she's building her way to becoming an entertainer. Capturing the attention of the likes of Brian Friedman, Dave Scott, Tricia Miranda, Phlex, Dejan Tubic, Janelle Ginestra, & Brooklyn Jai, she's earned a place in the dance world that allows her to be trained by some of the very best. With vocals and dance moves all in one, it's almost apparent that she's become a force to reckon with.
At the age of 17, Alana has already had the opportunity to dance for Zendaya (Disney's "Shake It Up") Dawn Richard (formerly of Danity Kane), Manny Pacquiao, and a "Step Up 3D" Promo (directed by Jon M. Chu). Vocally, she's landed the theme song for the Barbie Mariposa movie and laid down some vocals for The Spice Girls opening video for their 2007 World Tour.