Join us for a night of fun and laughter… BYOB… to our VIRTUAL AWARDS SHOW at 6pm PDT SUNDAY OCT 18, 2020.
We will celebrating and honoring ALL THE WINNERS of the LA Femme International Film Festival 2020 this evening hosted by our AMAZING comedian , Master of Ceremonies and host for over 14 years Sandra Valls, Performing: Angel Bonilla ( 2018 The Voice-1st ever transgender contestant) Singing for all those in attendance! We are honoring Shari Belafonte for her contributions to enteratiament as a Podcuer, Singer, Performer, Actress , Model and Author. Come and celebrate with us in the most unusaull year we have ever had worldwide.
TO ATEND THE EVENT FOR FREE CLICK HERE
SANDRA VALLS, Master of Ceremony,
Comedian and Actress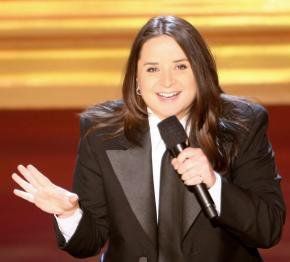 "Valls is as true to her ethnicity as she is to her sexuality; knocking TV audiences
on their behinds!" Curve Magazine Fasten your seat belts! Sandra Valls is a brash, high energy, fierce and funny, lesbian, Latina, comic and then some. Voted one
of Curve Magazine's Top 10 funniest lesbian comics, and Top 10 faces to watch in 2010 by Diva Magazine she'll make you laugh till your face hurts with her frank, no
holds barred, packed house comedy performances all over the country as one of
the world's very few out Latina comics!
Sandra ignites the stage with a powerful and electric performance in Showtime's hit comedy special, The Latin Divas of Comedy (nominated for an Alma Award). Her second Showtime comedy special, Pride: LGBT Comedy Slam! premiered earlier this year, hosted by Bruce Vilanch and featured Alec Mapa, Poppy Champlin, and Scott Kennedy. In fact, it's still on Showtime onDemand! In a time
where gays and lesbians in the United States are still struggling and fighting for equality, Sandra Valls unapologetically takes the road less travelled, celebrates her sexuality and steps up to the front lines entertaining and educating folks through laughter and plenty of PRIDE!
Her other television credits include Outlaugh Festival, One Night Stand Up (LOGO), Comic's Unleashed with Byron Allen (ABC), Habla !(HBO) and countless other spots including Mtv3. From hosting the GLAAD Media Awards to touring with the Latin Divas and Queer Queens of Qomedy to sharing the stage with Eva Longoria at the HBO Comedy Festival, Sandra still finds time to give back to the community by volunteering and producing comedy shows for various causes
including benefits/fundraisers for Aids, sobriety, domestic violence and LGBT rights. Always an activist of human rights, GLAAD has honored Sandra's work at Mun2 with a Special Recognition Award for her groundbreaking achievements in production for promoting fair and accurate representation of the LGBT community in English-speaking Latino television. The California Senate presented Sandra with a Certificate of Recognition for her relentless support of people in recovery in the LGBT community as exemplified by her leadership in producing "One Gay at a Time", a comedy show that celebrates people in recovery.
Sandra is also a published author fresh off the press in Out on the Edge: America's Rebel Comics. A funny and illuminating piece about what it's like to be a lesbian and a woman of color in the comedy world! www.welovesandra.com or Slvalls@msn.com
SHARI BELAFONTE 2020 HONOREE OF THE
LUPE ONTIVEROS IMAGE AWARD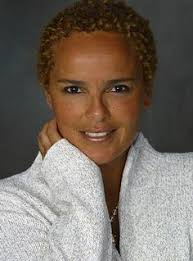 Shari Lynn Belafonte actress, model, writer and singer. The daughter of singer Harry Belafonte. She began her career as a fashion model before making her big screen debut appearing in the 1982 drama film If You Could See What I Hear. She is best known for her role as Julie Gillette in the ABC drama series Hotel from 1983 to 1988. She later went to star in the Canadian science fiction series Beyond Reality (1991-93). Belafonte also released two studio albums in 1980s, and acted on stage in later years.
Performing: Angel Bonilla (2018 The Voice contestant)
At the age of 6, Angel, who was born a male, could not ignore her feminine soul and strong sense of being a girl. Coming from a conservative Catholic family in the Philippines, transitioning was not easy. … Angel currently lives in Los Angeles, where she is pursuing the often difficult dream of becoming a singer.