ALL FILMS WILL BE SCREENED VIRTUALLY OCT 15-18, 2020
Below is the list of the feature line up- Tickets on sale now!
or purchase from our platform directly at: https://www.cya.live/channel/lafemme/upcoming
39 1/2
DIRECTOR: KARA HEROLD
PRODUCERS: KARA HEROLD
WRITER: KARA HEROLD
RT: 71
CAST: Beth Lisick, Tara Jepsen, Alice Schaerer, Cheri Paige Fogleman, Marcus DeAnda, Alex Emanuel
SYNOPSIS: 39 ½ follows a journey of a single, experimental filmmaker pushing 40 and determined to have a baby by virtually any means necessary.
86 MELROSE AVENUE
DIRECTOR: LILI MATTA
PRODUCER: LILI MATTA
WRITER: LILI MATTA
RT: 86
CAST: NA
SYNOPSIS: A night of celebration curdles when a diverse group of people at a gallery opening are taken hostage by an ex-marine suffering with PTSD and forced to confront their cultural differences, their pasts, and their looming mortality as time ticks by.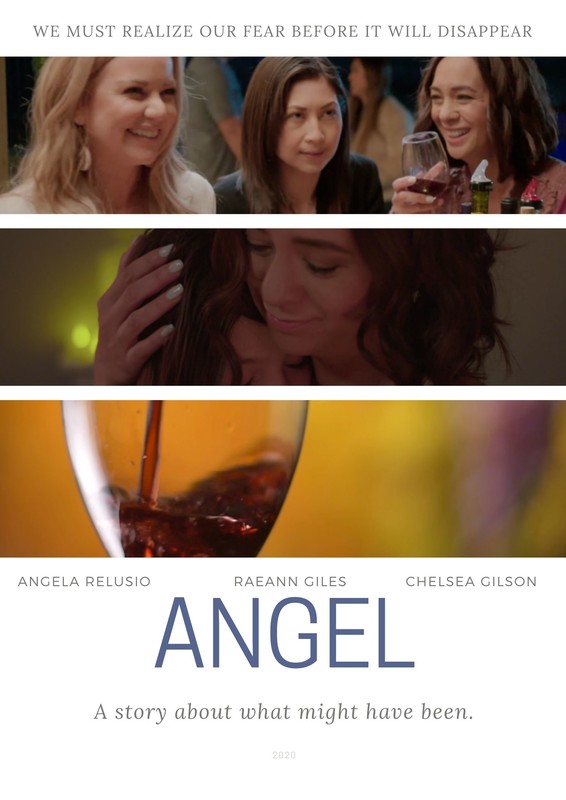 ANGEL
DIRECTOR: RAEANN GILES
PRODUCERS: DONALD NGUYEN, RAEANN GILES
WRITER: RAEANN GILES
RT: 82
CAST: Raeann Giles, Angela Relucio, Chelsea Gilson
SYNOPSIS: Three 30's something ladies, escape to wine country for a getaway, but after drinking a forbidden wine, they find themselves waking up to an alternate reality of what might have been. When they are forced to see what they truly want in life, one of them revisits the memory of a miscarriage, and comes face to face with her traumatic loss.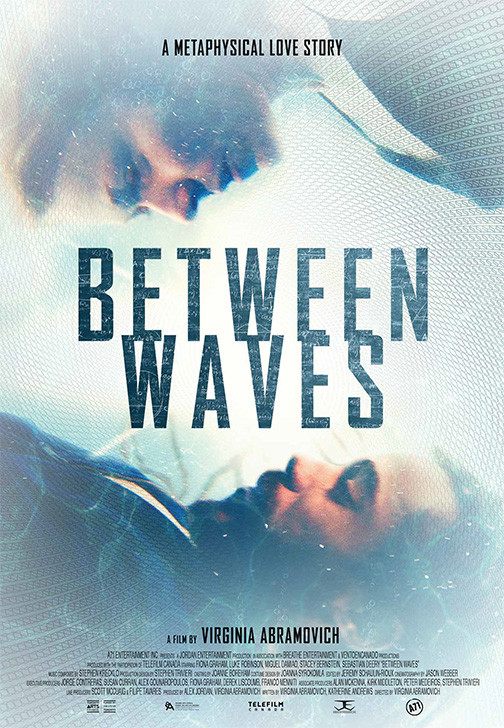 BETWEEN WAVES
DIRECTOR : VIRGINIA ABRAMOVICH
PRODUCERS : ALEX JORDAN, VIRGINIA ABRAMOVICH
WRITER: KATHERINE ANDREWS, VIRGINIA ABRAMOVICH
RT: 100
CAST: Fiona Graham, Luke Robinson, Miguel Damiao, Stacey Bernstein, Sebastian Deery
SYNOPSIS: A woman pursues to join her missing lover by crossing into a parallel dimension.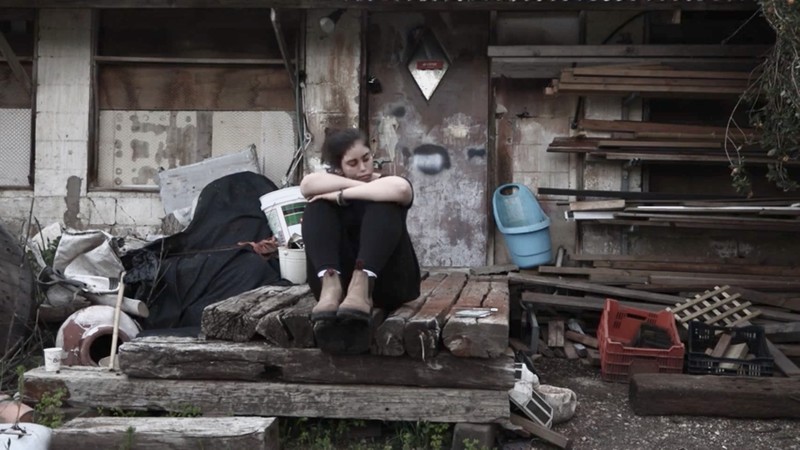 CODE OF PRACTICE
DIRECTOR: MERAV URMAN HERMON
PRODUCERS: MERAV URMAN HERMON
WRITER: MERAV URMAN HERMON
RT: 61
CAST: NA
SYNOPSIS: Sandra starts a new job at a remote Youth Institution in a village in Northern Israel. After one of her patients disappear, Sandra begins to suspect that vicious things are happening in the institution. Her suspicions are confirmed when she finds a diary that reveals the therapists and villagers in the place she's in are a dangerous cult of idolaters.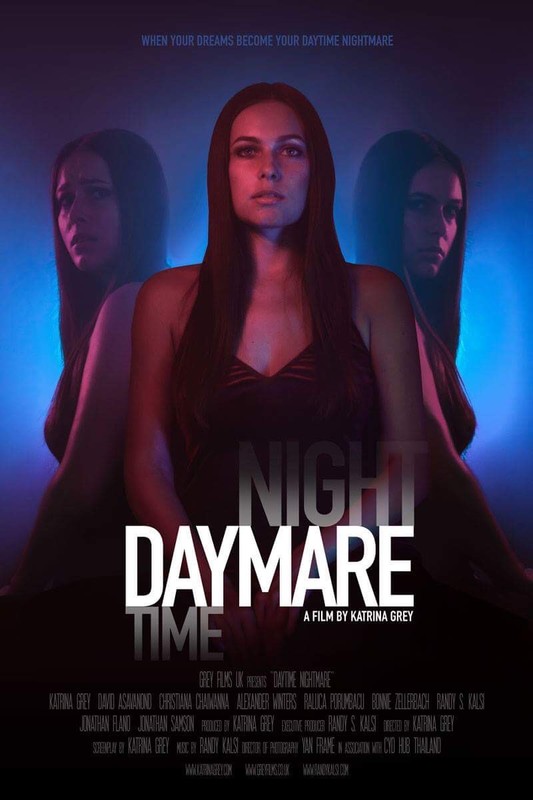 DAYTIME NIGHTMARE
DIRECTOR: KATRINA GREY
PRODUCERS: KATRINA GREY, RANDY KALSI
WRITER: KATRINA GREY
RT: 85
CAST: Katrina Grey, David Asavanond, Ron Smoorenburg, Christiana Chaiwanna, Alexander Winters, Bonnie Zellerbach, John Flano, Jonathan Samson, Raluca Porumbacu
SYNOPSIS: Lucy's life spirals out of control when her own mind turns against her and her nightmares become her daymares.
FALL BACK DOWN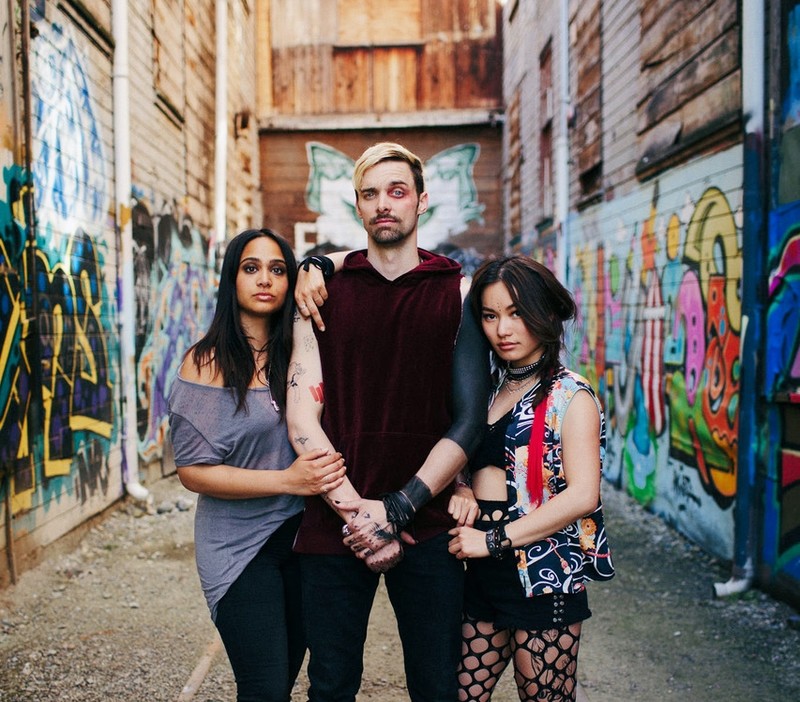 DIRECTOR: SARA BETH (SB) EDWARDS
PRODUCERS: SARA BETH (SB) EDWARDS, EXEC PROD- CHRIS MOORE, ZIAD TOUMA
WRITER: SARA BETH (SB) EDWARDS
RT: 104
CAST: Andrew Dunbar, Aadila Dosani, Jacky Lai, Omari Newton, Kira Clavell, Joe Keithley
SYNOPSIS: A depressed ex-activist takes a job in a sweatshop where he and his coworker make a grim discovery.
I HEARD SARAH
DIRECTOR: KYMBERLY HARRIS
PRODUCERS: CHRIS ABERNATHY, JESS ALSON MILKMAN, KYMBERLY HARRIS
WRITER: DAN ADONIEV, KYMBERLY HARRIS
RT: 72
CAST: Chloe Hurst, Dan Adoniev, Diva Zappa, Cameron Jones, Ethan Harris Riggs, Angie Kim
SYNOPSIS: Ian Ford is a troubled rock star who has just snuck out of his court-mandated rehab and is on a mission to get back to his hometown. His desperation and inner turmoil leads him to track down his best friend to finally confront the deep secret that fractured their relationship years ago. His survival hangs in the balance as he attempts to finally face his fears and guilt and find a path to recover
IN THE MOON'S SHADOW
DIRECTOR :ALVIN CASE
PRODUCERS: DEBRA LORD COOKE, ELISSA PISZEL ,THOMAS KESOLITS
WRITER: EDWARD CASE, ALVIN CASE
RT: 78
CAST: Debra Lord Cooke, Elissa Piszel, Jules Hartley
SYNOPSIS: Two sisters, displaced by time and place, and at a moment when their lives feel out of control, reconnect during the 2017 Great American Solar Eclipse.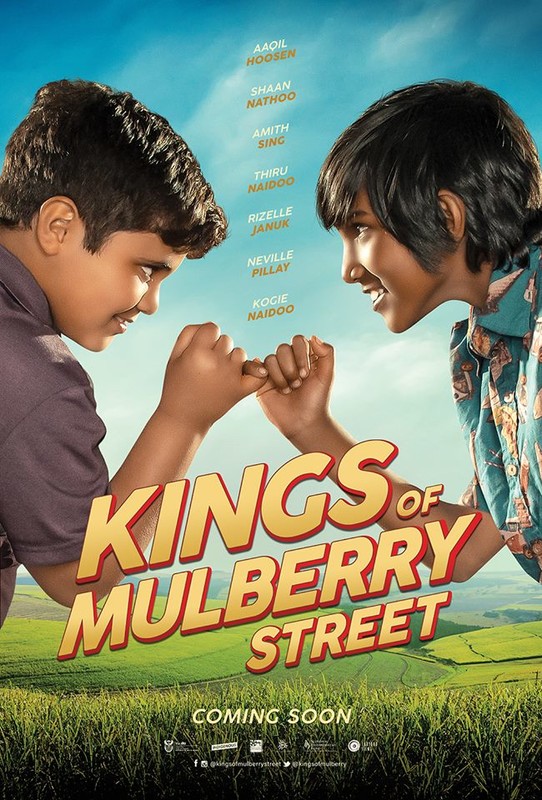 KINGS OF MULBERRY STREET
DIRECTOR: JUDY NAIDOO
PRODUCERS: JUDY NAIDOO
WRITER: JUDY NAIDOO
RT: 85
CAST: Aaqil Hoosen, Shaan Nathoo
SYNOPSIS: A cheeky and daring boy named TICKY escapes the realities of his 80's Sugarhill District existence by living in a Bollywood dream world where he's an unbeatable action hero. When chubby, timid BABOO moves into the neighborhood with his snooty, academic dad, Ticky thinks he's the biggest loser he's ever seen – but soon the two boys are drawn together by the shared threat of local bully and crime boss, RAJA.
NIGHT RAIN: THEATRICAL CUT
DIRECTOR: JEANNE MARIE SPICUZZA, SYNTHIAN SHARP
PRODUCERS: JEANNE MARIE SPICUZZA
WRITER: JEANNE MARIE SPICUZZA
RT: 118
CAST: Jeanne Marie Spicuzza, Adam Lesar, Clarissa Thibeaux, Thessa M'loe, Mattia Chicco
SYNOPSIS: An actress is unwittingly hired by her stalker to make a low budget period movie about a famous unsolved Los Angeles murder, but she and her company of young indie filmmakers soon discover themselves to be the real subjects of the terror.
OBSCURE
DIRECTOR: KUNLIN WANG
PRODUCERS: SHENGXIONG NI, XIA HUANG
WRITER: KUNLIN WANG
RT: 91
CAST: Kylr Coffman, Lorell Bird Dorfman, Chris Cleveland
SYNOPSIS: A teenage boy sexually awakens after discovering the sexual relationship between his father figure and sister figure. The sibling love and companionship, which once served to counterbalance familial strangeness, is now disturbed and gradually develops into a sexual attraction and desire.
SAVIOUR ANGEL
DIRECTOR: IRINA GEDROVICH
PRODUCERS: EFIM LYUBINSKIY, DENIS BEREZIN
WRITER: VITALIY ERYOMIN, YULIA BAYEVA
RT: 91
CAST: Svetlana Ivanova, Dmitriy Mulyar, Maxim Karushev, Sergey Puskepalis, Vyacheslav Manucharov
SYNOPSIS: Zinaida falls in love with a lawyer who is sentenced to serve in a labor camp after trying to protect workers. Zinaida must find a way to set him free, while also trying to save other innocent people in the process.
SEVEN WISHES
DIRECTOR: DASHA CHARUSHA
PRODUCERS: EKATERINA KONONENKO, SVETLANA SOVENKO, ILYA NAISHULLER, ELENA BLINOVSKAYA, ANDREY SAVELYEV, RUBEN ADAMYAN
WRITER: DASHA CHARUSHA, ALEXANDER GUDKOV
RT: 94
CAST: N/A
SYNOPSIS: Nail technician, Marina Gamynina, has 7 wishes which simply have to come true. However, the transfer in Pulkovo and an unexpected meeting make adjustments to the girl's plans.
TOUCH
DIRECTOR: ALEKSANDRA SZCZEPANOWSKA
PRODUCERS: ALEKSANDRA SZCZEPANOWSKA
WRITER: ALEKSANDRA SZCZEPANOWSKA
RT: 97
CAST: Aleksandra Szczepanowska, Yang Jun, Yuan Jiangyi
SYNOPSIS: Fei Fei, a married Caucasian western woman living in a small town in China with her family, meets a Chinese blind masseur. The two are powerfully drawn to one another and against all odds, they come together in an intense love affair — a turning point in both their lives from which there is no return.
TWICEBORN
DIRECTOR: HIROSHI AKABANE
PRODUCERS: RYUHO OKAWA, HISAAKI TAKEUCHI, TAIKI FUJIGAKI, HIDETOSHI MOMIYAMA, YOICHI UTEBI
WRITER: SAYAKA OKAWA
RT: 135
CAST: Hiroaki Tanaka, Yoshiko Sengen
SYNOPSIS: Ryuho Okawa, a best-selling international author, and spiritual visionary, came to recognize his miraculous mission and the obligation he carries to share the truth with the world.