SATURDAY OCTOBER 15, 2 pm-5pm
Panel 3
We explore the avenues available for the independent filmmakers to get your film made through the pitching process. We will have a panel of expert managers, producers, and development executives who will give pointers and reveal the process of pitching in Hollywood. We will have Q&A with the expert panelists and then you will get to pitch your idea or script in front of our panel – and get direct feedback on your idea, style and presentation. Don't want to pitch? Just come sit, listen and learn. Q&A to follow.

DEVORAH CUTLER-RUBENSTEIN – CEO, The Script Broker ® / Pres. Noble House Entertainment, Inc. Writer/Director/Producer
"Devo" Cutler-Rubenstein is President of Noble House Entertainment, Inc. An exec at several studios, including Director of Literary Affairs for Columbia Pictures Television, she transitioned to producing and exec produced the feature film franchise THE SUBSTITUTE starring Tom Berenger and Treat Williams. She co-wrote and directed PEACOCK BLUES for Showtime Entertainment. Starring Bill Forsythe and Poppy Montgomery the short won best film and audience favorite at Moon dance Int'l Film Festival. Her doc NOT ARFAID TO LAUGH, about using humor to heal, was nominated for a Peabody and won the Award of Distinction from the Communicator Awards and was selected to be archived in the Museum of Broadcasting. A member of WGAw, her material has been optioned and/or produced by Columbia Pictures, ABC, PBS, Showtime, Interscope among others. She has directed award-winning theatre productions domestically and aboard, most recently, she was hired to co-write and direct two features. Recent TV credits include developing, directing and producing TATTOO U for FX Channel. Summers she enjoys teaching at USC, coaching writer-directors from around the world on short films. Her book WHAT'S THE BIG IDEA? WRITING SHORTS, her DVD, "The Insiders Guide to Film Financing" and her "Reality Presentation Development Packet" are sold through The Writers Store. Devo's "Dating Your Character… Eight Steps to Writing Screenplays that Sell (& Soar)" is featured on NATPE's website – www/natpe.tv/blog/ and <http://www.datingyourcharacter.net> . The prolific filmmaker is also a committed coach who conducts ongoing writing and acting workshops around the world to help writers, actors and directors create career strategies through branding, pitch coaching, marketing and brokering. <> / getcoverageplus.com / devo9@me.com.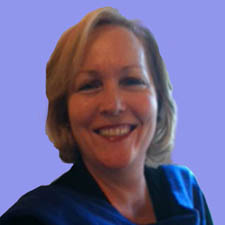 BEVERLY GRAF – Vice President of Development/Producer
Beverly J. Graf has served as the Vice President of Development at Abilene Pictures since 1996 working with director Gregory Hoblit in association with New Line Cinema, Warner Bros. Pictures, Castle Rock Pictures and Paramount Pictures. Her credits there include Primal Fear starring Richard Gere, Fallen starring Denzel Washington, Frequency starring Dennis Quaid, Hart's War starring Bruce Willis and Colin Farrell, Fracture starring Anthony Hopkins and Ryan Gosling and Untraceable starring Diane Lane.
In 2004, Abilene partnered with Steven Bochco to produce the television pilot NYPD – 2069 and more recently partnered with CBS to produce Solving Charlie and with Warner Brothers Television on television project Wanted. Beverly has also worked as story analyst for Creative Artists Agency, Triad Agency and several production companies. Some of Beverly's other credits include line producing Young & Younger, Salmonberries (associate producer),Rosalie Goes Shopping and two k.d. lang videos.
In addition, Beverly has a Ph.D. & M.A. from Princeton University, a B.A. from Dartmouth College and currently teaches Film As Art at Pepperdine University and Film Genre Studies and Creative Producing at UCLA Extension (since 2006). She has assisted classes at Princeton University and UCSB. She is also a writer hip-pocketed at CAA finishing up her first mystery novel, Genesys Rx.
DENISE CARLSON – Producer & Development Executive
Denise Carlson is a producer and development executive with nearly 20 years of experience in the entertainment business. She is currently a producer on several independent features including COP RULES, THE SCHWA WAS HERE, DEADLINE, TRUE NATURE and NATURE OF THE BEAST, and is developing the series FLIRTING WITH DANGER and CHAINED as well as a television movie for ABC Family. Denise does consulting work for The Hub network and has been a consultant for ABC and Simmons Lathan Media Group, and she teaches classes in producing at New York Film Academy.
Previously she was the Director of Original Movies at Disney Channel, responsible for overseeing the development and production of 47 television movies, including HIGH SCHOOL MUSICAL, WENDY WU and THE CHEETAH GIRLS 2. Denise began her career in entertainment as a founding member of the ComedySportz Improv Troupe, and also toured with the L.A. Children's Museum Reader's Theatre. She became an agent trainee at the William Morris Agency, and then worked extensively as a researcher and freelance story analyst before accepting her job at Disney. She has a BFA from Rollins College and a Master's Degree in Counseling Psychology from Ryokan College.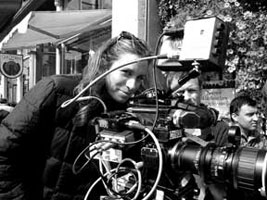 DANA LUSTIG – Director & Executive Producer
Dana Lustig has produced 15 feature films and directed 5. She recently returned from London where she directed the supernatural, dark love story A THOUSAND KISSES DEEP starring Dougray Scott, Emilia Fox, Jodi Whittaker and David Warner. Last year Dana directed the comedy WILD CHERRY with Rob Schneider, Tia Carrere, Rumer Willis and Kristin Cavallari.
As an Executive Producer, Dana is currently developing a one-hour drama for PARAMOUNT/CBS. Also in advanced stages of development is the film JUNGLE, a true survival story that was recently featured as a docudrama on The Discovery Channel.
For ten years, Dana was a partner at BERGMAN LUSTIG PRODUCTIONS. BLP produced BRICK, which was nominated for an Independent Spirit Award. The film was bought at Sundance for theatrical distribution by Focus Features. Among others, Dana produced DANCING AT THE BLUE IGUANA, directed by Oscar nominee Michael Radford, starring Daryl Hannah, Sandra Oh, Jennifer Tilly and Vladimir Mashkov.
Dana's directing credits also include KILL ME LATER, starring Selma Blair and Max Beesley. In 2004, Leonard Maltin included 'Kill Me Later' in his prestigious "Fifty Films that Got Away, Movies You Really Ought to See" list that includes films from the 1930's to present day. When 'Kill Me Later' was released by Lions Gate Films, The Hollywood Reporter wrote "Lustig creates the kind of film, the movie world could use more of…" Dana also directed CONFESSIONS OF A SOCIOPATHIC SOCIAL CLIMBER" starring Jennifer Love Hewitt. The movie was based on the New York Times bestseller and premiered on Oprah Winfrey's Oxygen channel. It was the highest rated telecast for original programming in the network's history at the time. Dana's directorial debut was WEDDING BELL BLUES, starring John Corbett. The Hollywood Reporter then wrote "you can practically hear the sighs of the women in the audience who relate to the problems of the three heroines…"
Dana was born in Israel and started her career as an actress in the Israeli army. After moving to the US, she graduated from the AFI producing program and formed BLP with Ram Bergman. Dana now heads her own production company, Dana Lustig Films. Dana is also a faculty member at the AFI (American Film Institute) and is often invited to lecture at UCLA Extension, the New York Film Academy and the Learning Annex. Dana has citizenships in the United States, Canada and Israel and is a member of the DGC, PGA and SAG.
DANIEL MANUS – Script Consultant & CEO of No Bullscript Consulting
Daniel Manus is an in-demand script consultant and founder of No BullScript Consulting, which can be found at www.nobullscript.net, and author of the E-book "No B.S. for Screenwriters." He was ranked one of the Top 15 "Cream of the Crop" script consultants in CS Magazine in 2010. He was previously the Director of Development for Clifford Werber Productions (Cinderella Story, Sydney White), a Development Consultant for Eclectic Pictures and the DOD at Sandstorm Films, which had a first look deal at Screen Gems. He is also attached to produce several projects independently, is a columnist for Business of Show Institute and teaches workshops all across the country.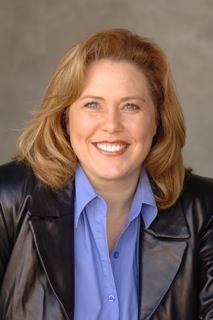 HEATHER HALE – Producer, Writer, Director
Heather Hale is a Feature and Television Producer, Director and Screenwriter in soft prep on a $15M race thriller, 21 Hours, with world famous racer/car designer Steve Saleen. Tim McGraw has just renewed his option on one of her screenplays and she has three television projects optioned: two three-camera sitcoms and a steam punk time travel dramedy series. The thriller she wrote, directed and produced Snitch (aka Witness Insecurity) which starred Meatloaf, Ed Asner and Edward Furlong, premieres at the AFM this Fall. Her $5.5 million dollar 2000 Lifetime Original Movie, The Courage to Love, starred Vanessa Williams, Stacey Keach, Diahann Carroll and Gil Bellows. Two of her PBS series have won Emmys and two of her syndicated television series have won Tellys and Ace Awards. She is a member of The Television Academy and Show Biz Mensans.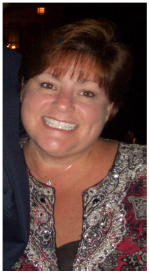 LISA BRAUSE – President, Golden House Entertainment Inc.
Award winning Producer Lisa K. Brause, brings 22 years of experience in the Entertainment industry. From commercial talent agent in New York and Los Angeles; Post Production Executive for the #1 show in the world at the time BAYWATCH; Director of Distribution & Acquisitions, Talent Management, to Producing. Her comprehensive industry experience has taught her the art of creating brand awareness and multiple cross platform marketing.
In the feature and television side of the business, Lisa is responsible for setting up Mike S. Miller's thriller DEAL WITH THE DEVIL at Lionsgate Films and bringing Broken Road Productions Todd Garner and Sean Robinson (Knight & Day, Paul Bart Mall Cop) on board to develop the franchise; The animated series LIBERTY MEADOWS created by Frank Cho's produced in conjunction with Sony Pictures Television; REVERE a graphic novel created by Ed LaValle produced with Alexandra Milchan and Justin Marks (20,000 Leagues Under the Sea); The family animated feature film PS238 created by Aaron Williams recently went into development at Warner Brothers; DATE & SWITCH a script written by Ali Russell with Artina Films (A Single Man, 21 Grahams) on board to produce; THE PALE HORSEMEN, a co-production between Zero Friction Hong Kong and GHE to be shot and produced in Hong Kong. Mike S. Millers THE IMAGINARIES to Mike Karz and Karz Entertainment at WB Studios.
Lisa has facilitated phenomenal sales to the studio system including Warner Brother Studio's. FIREHOUSE TALES an educational animated preschool series, teaching morals, standards, values and rescue. Scholastic signed on as the publisher, Bandai US the toy manufacturer, Toys R Us the retailer. Lisa brought the packaged property to WB Consumer Products Division President Dan Rominelli who bought it on the spot. FHT hit both domestic and International markets in 2005. Mass-market merchandising including books, toys, music, home video and apparel hit stores Spring 2006.
Lisa began her Executive Producing career raising money to fund independent films and PBS projects. In 2000, Lisa helped fund the award winning PBS series HEALTHY LIVING starring Jane Seymour. In 2002 Lisa Executive Produced the National PBS, Valentine's Day Special LASTING LOVE with AMERICAN GREETING CARDS. HEMPSTERS: PLANT THE SEED was next, starring Woody Harrelson, Willie Nelson, a documentary about their fight to legalize growing Industrial Hemp in America. Hempster's premiered at the Santa Monica Film Festival (Won the Audience Choice Award) and the Maui Film Festival.
Lisa feels it is our responsibility to utilize the media in a positive way to help make the future a better place for generations to follow. Our goal is to do so by producing and distributing responsible, entertaining programming that creates awareness on multiple levels. GHE focuses on brand awareness through development, sponsorship, and vertical cross platform global marketing to create successful scenarios for all parties involved on each property.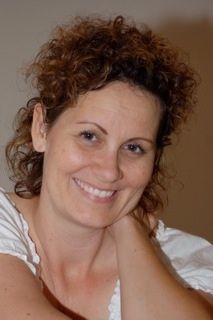 JENNIFER SAGIAO – Head of Development at Boyden Road Productions
Jennifer Sagiao has been the Head of Development at Boyden Road Productions for the past two years. She works closely with award-winning director and screenwriter Mark W. Travis who's best known for his work on A Bronx Tale and Time Flies When You're Alive. Jennifer is currently working on several projects in various stages of development including two feature films and a television pilot. Additionally, she has consulted on several soon-to-be-published memoirs and is currently writing her first young adult fantasy fiction novel.