The WGAW Committee of Women Writers invites you to attend a special panel at the LA Femme Film Festival – "A Female Perspective: Producers and Executives Telling Female-Centric Stories." This panel of top female producers and executives will give a nuts and bolts overview of how to get in on the wave of female-centric storytelling that's flourishing. What female-driven projects are they working on? What are they looking for in a pitch or spec script? How is this trend differing in feature films versus television/cable/streaming services? The answers to these and many other questions will be discussed and explored by this panel of top female producers and executives.
CYNTHIA RIDDLE (Moderator)Â
CYNTHIA RIDDLE has written film/TV projects for CBS, Hallmark Hall of Fame, Lifetime, Showtime, MGM, Starz, Netflix, Disney, Nickelodeon, PBS, and MarVista. She has two feature films heading into production in 2017 — Curtains (a WGA Feature Writer Access Project honoree) to be produced by the Academy Award nominated producer of Dallas Buyers Club and filmed in Paris, and true crime drama The Romeo and Juliet Killers. Cynthia's pilot script, Blood Brothers, was a Top 20 Finalist in the 2016 AMC/Austin Film festival screenwriting competition (out of 9,100 entries), as well as a Finalist in the Sundance Episodic Story Lab. Cynthia has produced award-winning short films that won/were finalists in Project Greenlight and the Coca Cola Refreshing Filmmakers Award. She has an MFA in Screenwriting/ Film Production from UCLA, and was a former development exec for MGM, launching her writing career with a writing/producing deal at the studio.
Sharon Bordas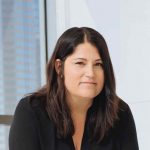 Sharon Bordas is film and television producer who currently serves as Vice President of Scripted Series Programming at Lifetime. In her role as network executive, she has had the privilege of working on critically acclaimed series UnReal with A&E Studios and Mary Kills People with EOne. Upcoming Lifetime series premieres include the psychological drama You from Executive Producers Greg Berlanti & Sera Gamble and American Princess from Executive Producers Jenji Kohan, Tara Hermann & Jamie Denbo. Prior to joining Lifetime, Bordas was Executive Vice President, Production & Development at Mar Vista Entertainment.
Rachel Winter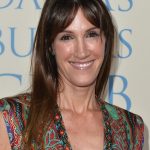 Rachel Winter is an Academy Award®-nominated producer, best known for the acclaimed film "Dallas Buyers Club." Based on a true story, the powerful film earned six Academy Award® nominations including best picture, winning three of them including lead actor for Matthew McConaughey and supporting actor for Jared Leto.  The film also received accolades from the Producers Guild of America, the Hollywood Foreign Press Association's Golden Globe Awards and the Broadcast Film Critics Association's Critics Choice Awards. Recently, Winter produced William H. Macy's directorial debut of the feature film "Krystal." The dramedy follows a young man who has never had a drink in his life who, upon meeting the woman of his dreams – an ex-hooker-stripper-junkie-alcoholic, pretends to be in AA in an attempt to try and woo her.  Winter also produced the indie drama "Stealing Cars," inspired by the true events associated with a tragic car accident that sends a rebellious teen spiraling downward into the grim injustice of the juvenile penal system. The film premiered at the Los Angeles Film Festival in 2015 and earned the festival's Zeitgeist Award. Winter also has several project in development including the untitled LeBron James biopic for Universal, which she will produce with LeBron James and Maverick Carter, and a feature based on the life of daredevil motorcycle icon Evel Knievel at Paramount. Her previous film credits include the films "Brooklyn Rules," "Wayward Son," "Bury Me in Kern County" and "The Lather Effect." On the television side, Winter has an overall first-look deal with A&E Networks to develop and produce scripted drama projects.
Erika Green Swafford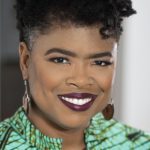 Erika Green Swafford is a writer, performer, and producer currently in development with Universal Television. Erika's writing credits include NBC's drama "New Amsterdam," "Reverie," "How to Get Away With Murder," and "The Mentalist." Erika began her career not in entertainment, but in the hospitality industry and after graduate school, joined Oxygen Network where she became an executive. Hailing from Houston by way of Washington, D.C. Erika is a storyteller who dances and teaches cooking classes in her spare time.
Janice Park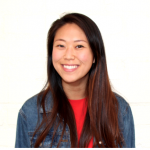 Janice started her career in the Independent Film Packaging Group at UTA working on films such as DIARY OF A TEENAGE GIRL, THE END OF THE TOUR, and DON'T THINK TWICE, before transitioning to the agency's TV Lit Department. After a brief stint outside L.A. as an account manager at the fitness startup ClassPass, Janice returned to entertainment working at Warner Bros. Pictures before joining Made Up Stories where she currently works across film and television development and production. Originally from La Canada, CA, Janice graduated from Cornell University with degrees in Film and Information Science.