JENNIE LEW TUGEND (Moderator)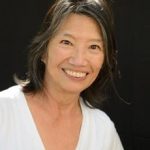 A film veteran in the Hollywood movie business, Jennie Lew Tugend's expertise bridges film and TV development, production, financing, marketing and distribution.  She has produced and co-produced some of the industry's most memorable franchises: Free Willy, Lethal Weapon, and HBO's Tales from the Crypt.  As former Co-President of Kadokawa Pictures USA, Tugend was a producer on One Missed Call, a WB release and two episodes of Showtime's "Master of Horror".  At Warner Bros., Tugend produced Free Willy, the box office smash hit, which has now become a family film classic.  She went on to produce the sequel Free Willy 2: The Adventure Home and completed the trilogy with Free Willy 3: The Rescue.  Tugend co-produced Lethal Weapon 1, 2 and 3.  These Mel Gibson and Danny Glover buddy cop movies are now classics in the action comedy genre.   Tugend produced family films, Local Boys starring Mark Harmon and Star Kid, which received an Award of Excellence by the Film Advisory Board; and for MGM, the romantic comedy, Return to Me starring David Duchovny and Minnie Driver. Serving as Executive VP of Richard Donner Productions, Tugend co-produced Radio Flyer for Columbia Pictures and Scrooged for Paramount Pictures starring Bill Murray.  For HBO, she co-produced Tales From The Crypt and was instrumental in the development and production of The Goonies and The Lost Boys. Today, she is developing four new IP's from Kadokawa Publishing, which are in development at various production companies. Tugend was a mentor in the prestigious Peter Stark Producing Program at USC for 15 years and is an active member of the Producer's Branch of the Academy of Motion Picture Arts and Sciences and the Producers Guild of America.  She is currently teaching film production at UCLA Extension and Columbia College Hollywood and is a Creative Thesis Mentor at the American Film Institute (AFI).
VALERIE MCCAFFREY BIOGRAPHY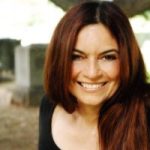 As an independent casting director coming from the studio level, she has cast over 80 films.  From April 1994-2000, Valerie held the position of Vice President of Feature Film Casting for New Line/Fine Line Films. During her tenure at New Line/ Fine Line, Ms. McCaffrey cast scores of films, developing strong relationships with all major talent agencies and management firms. Among the many highlights of her career, she cast Edward Norton and Eddie Furlong in New Line Cinema's AMERICAN HISTORY X which Edward Norton was nominated for an Academy Award. Previously, she was a casting executive at Universal Studios, amongst scores of films including BABE, which garnered James Cromwell an oscar nomination for his performance. Having an eye for talents, she cast Ellen Page in her first American film, HARD CANDY. In addition, Valerie uses her knowledge to a directing/producing/writing capacity. She is in post on the short film she wrote and directed called DIRTY BOMB. She directed a feature film called WISH YOU WERE DEAD distributed by Icon Entertainment International which starred Cary Elwes, Elaine Hendrix, Christopher Lloyd, Mary Steenburgen and Sally Kirkland. She wrote a screenplay called EVERYTHING IS GOING TO POT in which she is planning to direct. She produced a film LOST AND FOUND IN ARMENIA with Jamie Kennedy and Angela Sarafyan. She also produced and cast an award-winning film entitled NEO NED, starring Jeremy Renner and Gabrielle Union. She also has several films in development including MEN OF GRANITE, a true story of the first generation Americans whose family originally from Eastern Europe that won the state championship in basketball.
Shari Belafonte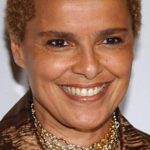 Belafonte began her career as a model, becoming a successful cover girl model and appearing in commercials for Calvin Klein jeans. She made her feature film debut in 1982 in the movies Time Walker and If You Could See What I Hear.   Other feature films include Speed Zone, the made-for-television horror-comedy film The Midnight Hour, in which she also sang a song titled "Get Dead", and Fire, Ice and Dynamite. TV producer Aaron Spelling chose her as a finalist for Julie Rogers on Charlie's Angels, a role written with her specifically in mind, but the part instead went to Tanya Roberts. In 1984, Spelling signed Shari as Julie Gilette in the ABC television series Hotel, in which she starred during the show's five-year run, which extended from 1983 to 1988. It was during this time that Shari began her music career by signing a contract to record on the Metronome Records label, releasing two albums in Europe; these were The Eyes of Night in 1987 and Shari in 1989.
Belafonte made her theatrical debut in Tamara, playing the title role in the long-running Los Angeles production. Shortly thereafter, she starred as Dr. Laura Wingate in the USA Network's dramatic series Beyond Reality, which ran for two years. In addition, Shari also co-hosted the syndicated series Lifestyles with Robin Leach and Shari Belafonte, an updated version of Leach's signature program, LIfestyles of the Rich and Famous. As of 2006, Shari could be seen hosting a travel program called "Travels In Mexico And The Caribbean With Shari Belafonte" on NYC Media.
Belafonte's multi-faceted career also includes moderating and voiceovers. She has producing credits for theater, public and network television, and feature films. In addition to her affiliation with numerous children's, animal, and environment causes, she has also become the international spokesman for the Starlight Children's Foundation.
Belafonte also provided the voice of Lupé, the leader of the Wolf Pack, in Sonic the Hedgehog, Gerald's mother, Mrs. Johanssen, in four episodes of Hey Arnold!, Diana Cruz in an episode of The Real Adventures of Jonny Quest and the undead Southern Belle zombie Blanche in Gravedale HIgh.
Rosser Goodman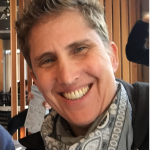 Rosser Goodman is an award-winning director whose work is on Netflix, Hulu, Sundance TV & PBS. Based in Los Angeles, Ms. Goodman is an active member of the Alliance of Women Directors & the Producers Guild of America.  She has worked both in front of the camera and quite extensively behind the camera. Ms. Goodman's professional career began on the set of an NBC series produced by Steven Spielberg. With an infinite passion for story-telling and a hunger for how movies got made, Ms. Goodman began writing, directing and shooting scripts of her own. As featured in Indiewire, Take the Lead chose Ms. Goodman as one of 50 Women in Hollywood Changing Entertainment.