This is a list of the FEATURE FILMS screening at 2019 LA FEMME INTERNATIONAL FILM FESTIVAL
Location: Regal Theater at 1000 W Olympic Blvd Los Angeles CA 90015
Venue 1- Auditorium 13
Venue 2- Auditorium 14
ALASKA IS A DRAG
OCT. 19, 4-6 pm
VENUE 1
DIRECTOR/PRODUCER/WRITER
SHAZ BENNETT
PRODUCER
MELANIE MILLER
DIANE BECKER
SHAZ BENNETT
JEAN-PIERRE CANER
RT: 88
CAST: Martin L. Washington Jr., Maya Washington, Matt Dallas
SYNOPSIS: Everyone who slices fish all day daydreams – his are just glamtastic. He's had to learn to fight to survive, and his boss who is also an amateur boxer takes note. When a new kid offers to be his sparring partner – he and his twin are forced to confront the real reason they're stuck in fish guts.
BAD ART
OCT. 19, 6-8 pm
VENUE 1
DIRECTOR
TANIA RAYMONDE 
ZIO ZIEGLER
HILTON JAMAL DAY
PRODUCER
ZIO ZIEGLER
GEORGE RUSH 
GEZA ROHRIG
MOHAMED EL MANASTERLY
WRITER
ZIO ZIEGLER
TANIA RAYMONDE
RT: 75
CAST: Josh Stamberg, Mark L Young, Sarah Wynter, Vincent Pastore
SYNOPSIS: In 'BAD ART', five art world archetypes show up to a female artist's studio to buy a painting they've never seen (that may or may not exist) engaging in a hilarious debate about commerce, value, and identity.
BEAUTIFUL IN THE MORNING 
OCT. 17th, 6:00 – 8:30 pm
VENUE 1
DIRECTOR/PRODUCER/WRITER
FLAVIA CASA
PRODUCER
GABRIELLE KELLY
RT: 84
CAST: Harriet Rees, Janine Birkett, Chloe De Burgh, Mark Wingett, Jack Loy
SYNOPSIS: This debut feature film portrays generations of women who yearn for a life outside the boundaries of the home.
BRINDISI
OCT. 19th, 8:00 – 10:00 pm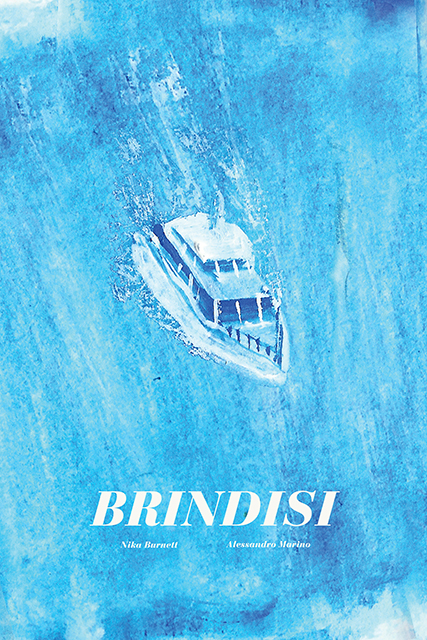 VENUE 1
DIRECTOR/PRODUCER/WRITER
NIKA BURNETT
ALESSANDRO MARINO
PRODUCER
CHRISTIAN KLEIN
RT: 88
CAST: Nika Burnett, Alessandro Marino
SYNOPSIS: Brindisi is an Italian-American feature-film comedy about three young couples in the south of Italy whose varied lives intersect on a boat to Greece, as they run from their responsibilities, the public eye and the police.
FATED HEARTS
OCT. 18, 4:00 – 6:00 pm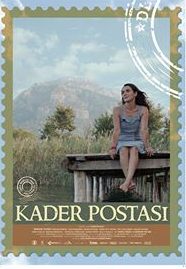 VENUE 2
DIRECTOR
ELIF AKARSU POLAT
ÇIGDEM BOZALI
PRODUCER
SEDA PEKER ÖZKAN
ALI ÜSTUNDAG
WRITER
ELIF AKARSU POLAT
ÇIGDEM BOZALI
RT: 104
CAST: Boncuk Yilmaz, Sedef Akalin, Benian Donmez 
SYNOPSIS: Zeynep's childhood friend Yusuf turns into her first love but their paths separate. Zeynep tries to find love in letters she writes to the convicted that lead her to a life sentenced convict, and that convict is no one other than Yusuf.
FREE SPIRIT
OCT. 20th, 10:00 – 12 noon
VENUE 1
DIRECTOR/PRODUCER/WRITER
FRANCESCA ROOT-DODSON
PRODUCER
MEGAN KAPLER
DON WONGPRAPAN
RT: 75
CAST: Francesca Root-Dodson, Max Rosenak 
SYNOPSIS: A young man sees a girl on the subway and in a moment of madness, follows her. Thus begins a night of wandering through the city as he pursues—what he's unfortunate enough to think might be—the girl of his dreams. A New York City un-love story.
IF NOT NOW, WHEN?
OCT. 20, 2:00 – 4:00 pm
VENUE 1
DIRECTOR/PRODUCER
MEAGAN GOOD, TAMARA BASS
PRODUCERS
MEAGAN GOOD, TAMARA BASS
WRITER
TAMARA BASS
RT: 121
CAST: Meagan Good, Meagan Holder, Mekia Cox, Tamara Bass, Valarie Pettiford, Lexi Underwood, Edwin Hodge, McKinley Freeman, Niles Fitch
SYNOPSIS: Four friends, who met in high school and are bonded by an event, are suddenly forced back together fifteen years later, when one of them suffers a crisis. It's a story of love, forgiveness and the incredible bond between women.
INTO THE NIGHT
OCT. 19th, 10:00 am- noon
VENUE 1
DIRECTOR/PRODUCER/WRITER
KATE LI
PRODUCER/WRITER
J.D. BENJAMIN
RT: 75
CAST: Kate Li, J.D. Benjamin, Paul Benford-Bruce, Ashley Risteen
SYNOPSIS: Following the murder of her fiancé, Jane finds herself caught in a web of manipulation created by a bar owner and his estranged wife whom claim to know about the truth of her fiancé's murder. When the facts fail to match the explanations put forth, Jane is forced to rely on her own judgment and come to a resolution that brings her peace.
JESSIE – THE GOLDEN HEART
OCT. 17th, 2:00 – 4:00 pm
VENUE 1
DIRECTOR/PRODUCER
ZELIE DEMBER-SLACK
PEGGY ROGER
EXECUTIVE PRODUCER
GERALDINE ROGER
WRITER
PEGGY ROGER
RT: 94
CAST: Andrew Shelton, Kat Fairaway, Eric Roberts
SYNOPSIS: A Scottish servant girl wars against her forbidden passion for her Master and its destruction of all of Stratton Castle.
MORE BEAUTIFUL…FOR HAVING BEEN BROKEN
OCT.18th, 8:00 – 10:00 pm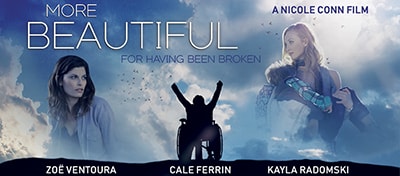 VENUE 1
DIRECTOR/PRODUCER/WRITER
NICOLE CONN
PRODUCER
LISSA FOREHAN
RT: 90
CAST: Cale Ferrin, Kayla Radomski, Cale Ferrin
SYNOPSIS: 10 year old Freddie, with special needs, brings his burdened but devoted mother, Samantha, and new comer McKenzie together, where they discover love and passion, a salve to their deep wounds as characterized by the Japanese term "Kintsukuroi" – more beautiful for having been broken.
SALVATION
OCT. 17th, 10:00 – 12:00 noon
VENUE 1
DIRECTOR/PRODUCER/WRITER
CARMEN SANGION
PRODUCER
KIM SANGION
RT: 91
CAST: Clayton Everston, Kira Wilkinson, Jason Willemse
SYNOPSIS: A young man on the run from the law goes in search of his estranged sister, a hopeless stripper discovers the son she never knew, and a priest suffering a crisis of faith reconnects with his spirituality.
THE FLIP SIDE
OCT. 20th, 12:00 – 2:00 pm
VENUE 1
DIRECTOR/PRODUCER/WRITER
MARION PILOWSKY
PRODUCER
DAVID WILLING
SUE MURRAY
WRITER
LEE SELLARS
RT: 92
CAST: Eddie Izzard, Emily Taheny, Luke McKenzie
SYNOPSIS: THE FLIP SIDE pitches a young Australian couple against the visitors from hell, insufferable Europeans operating with all the confidence of the anointed, and in the end, "real Australia" takes a stand.
THE SOCIAL ONES
OCT. 18TH, 2:00 – 4:00 PM
VENUE 1
DIRECTOR/PRODUCER/WRITER
LAURA KOSANN
PRODUCER
RAVEN JENSEN
DANIELLE KOSANN
STEPHANIE MARCH
RT: 86
CAST: Allegra Edwards, Amanda Giobbi, Camila Perez, Colton Ryan
SYNOPSIS: The Social Ones is a madcap comedy satirizing the most timely topic right now: Social media. A love letter to our generation, this female-led production is sure to be a generational, resonating classic we watch for years to come
THE SUMMERLANDS
OCT. 19th, 2:00 – 4:00 pm
VENUE 1
DIRECTOR/PRODUCER/WRITER
KATHRYN L. BUCHER
RT: 90
CAST: Stacy Cunningham, Shylah Bucher, Ryan Scott
SYNOPSIS: Road movie, travelogue, experimental documentary, The Summerlands is the story of half sisters on a road trip up Eastern California's Highway 395.
THE WHEEL
OCT.17, 4:00 – 6:00 pm
VENUE 1
DIRECTOR
DEE MCLACHLAN
PRODUCER
VERONICA SIVE
SILVIO SALOM
VASILI PAPANICOLOU
BRIAN GERSH
WRITER
JAMES S. ABRAMS
RT: 87
CAST: David Arquette, Jackson Gallagher, Kendal Rae
SYNOPSIS: Paraplegic prison inmate Matt Mills meets "The Board" of Satoshi-Telefair Industries. With a promise to make him walk again, Mills agrees to volunteer for an experiment, one that is designed to kill, but Mills is determined to survive.
THREE ROADS
OCT. 19th, 12:00 – 2:00 pm
VENUE 1
DIRECTOR/WRITER
KIP CALENDINE 
PRODUCER/WRITER
AMANDA IVES
SARAH BETH GOER
WRITER
VANESSA DONLEY
RT: 70
CAST: Sarah Beth Goer, Amanda Ives, Vanessa Donley, Todd Lanker
SYNOPSIS: When the death of her beloved father sends Beth into a downward spiral, her best friends from childhood, Jaime and Emily, return home to lift her spirits…unintentionally bringing their own troubles with them. In this human dramedy, three women experience a second coming-of-age as they explore the paths they will take moving forward.