These are the DOCUMENTARIES to screening at 2019 LA FEMME INTERNATIONAL FILM FESTIVAL.
Feature and Short length documentaries
Location: Regal Cinemas 14 at LA LIVE 1000 W Olympic Blvd Los Angeles, CA 90015
Venue 1- Auditorium 13
Venue 2- Auditorium 14
ALL SHE WROTE ANTHOLOGY
OCT. 17th, 10:00 – 12:00 noon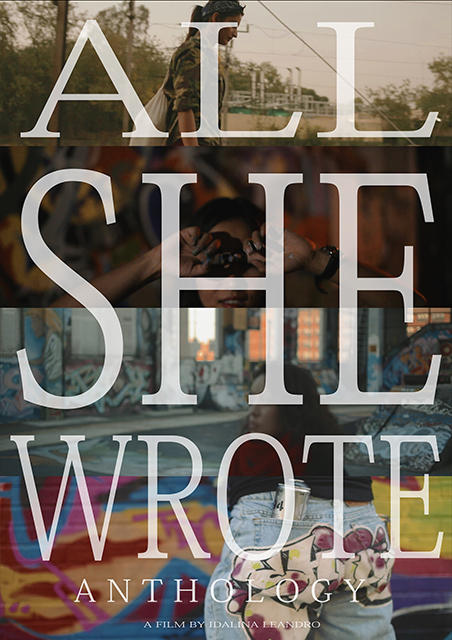 VENUE 2
DIRECTOR/PRODUCER/WRITER
IDALINA LEANDRO
RT: 45
CAST: Rush, Dizy, Tikki, Rafi, Bomba
SYNOPSIS: A series of shorts films about a group of talented, passionate and brave women who make their voices heard through the art of graffiti.
…AS IF THEY WERE ANGELS
OCT. 18th, 12:05 noon – 2:00 pm
VENUE 1
DIRECTOR/PRODUCER/WRITER
TERRY STRAUSS
PRODUCER
PHOEBE WALL HOWARD
RT: 86
CAST: Peter Coyote (narrator)
SYNOPSIS:Â A deeply layered story of disaster, rescue and heroism: American sailors shipwrecked on the rugged cliffs of Newfoundland and the courage and heart of rescuers from two small coastal towns.
ATHA GAMMA
OCT. 18th, 2:00 – 4:00 pm
VENUE 2
DIRECTOR/PRODUCER/WRITER
FARRAH FURTADO
DIRECTOR
SCOTT WEATHERALL
RT: 33
CAST: L. Farrah Furtado, Swami Armajnananda, Dr. Usha Vasthare
SYNOPSIS: Atha Gamma carries an important message that will resonate with many, and one that is backed by science: you can be happy and at peace by practicing daily mindful breathing and meditation.Â
BETTER TOGETHER
OCT. 18th, 2:00 – 4:00 PM
VENUE 2
DIRECTOR/WRITER
ISAAC HERNANDEZ
PRODUCER
NANCY BLACK
LESLIE SWEEM BHUTANI
LYNDA WEINMAN
LINDA GLUCK
FREDERICK GLUCK
RT: 50Â
CAST: Christopher Lloyd, Sylvia Earle, Abe Powell
SYNOPSIS: The response to a horrendous oil blowout fifty years ago in Santa Barbara sparked the modern environmental movement, creating a culture that continues to inspire local solutions to global problems. Community Makes the Difference.Â
BEYOND DRIVEN
OCT. 18th, 12:00 – 2:00 pm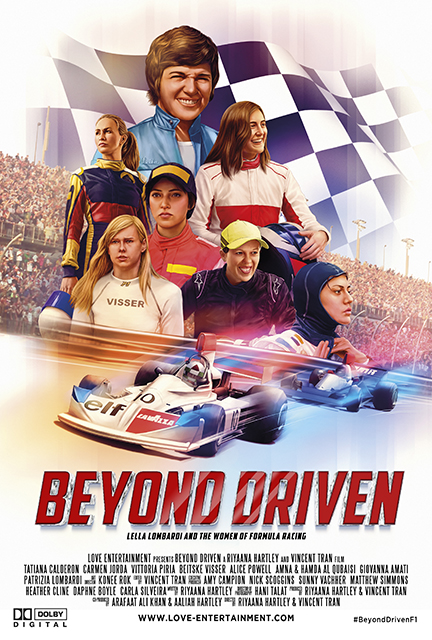 VENUE 2
DIRECTOR/PRODUCER/WRITER
VINCENT TRANÂ
RIYAANA HARTLEY
PRODUCER
SUNNY VACHHER
AALIAH HARTLEY
ARAFAAT ALI KHAN
RT: 76
CAST: Tatiana Calderon, Carmen Jorda, Alice Powell
SYNOPSIS: This documentary is presented in a narrative sequence that highlights the lives of some of the most successful female racers, from both the past and present, who have made their way through the competition.
CALL OF THE VALLEY: THE ENDURING LURE OF SONOMA
OCT. 19th, 10:00 – 12:00 noon
VENUE 2
DIRECTOR/PRODUCER/WRITER
JULIE MORRISON
PRODUCER
ROBERT PARMELEE
SANDI HANSEN
LESLIE SIMMONS
RT: 60
CAST:Â
SYNOPSIS:
Over thousands of years many have heeded the seductive call of California's Sonoma Valley. Travel through time from the arrival of Native Americans 12,000 years ago through the birth of the state of California to the rise of modern-day winemaking.
CANDICE
OCT. 18th, 10:00 – 12:00 noon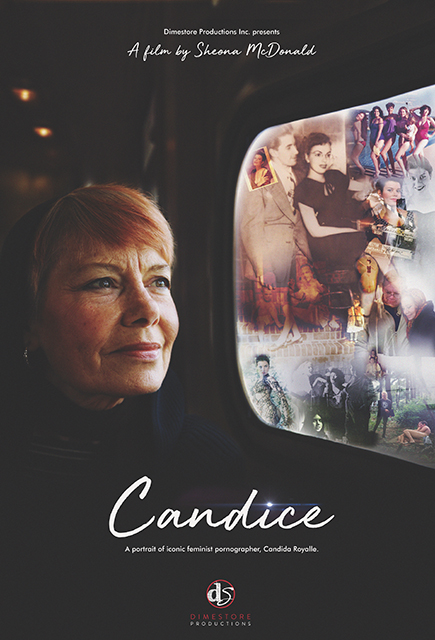 VENUE 2
DIRECTOR/PRODUCER/WRITER
SHEONA MCDONALD
RT: 81
CAST: Candida Royalle
SYNOPSIS: Candice Vadala is known to many as the "godmother of feminist porn." McDonald goes beyond the headlines to craft a layered portrait of the woman behind the icon. Candice is ultimately a tribute to a resilient woman who unapologetically carved her own path.
EVEN WHEN I FALL
OCT. 17th, 12:00 – 2:00 pm
VENUE 2
CO-DIRECTOR
SKY NEAL
CO-DIRECTOR
KATE MCLARNON
PRODUCER
ELHUM SHAKERIFAR
RT: 95
CAST: Saraswoti Adhikari, Sunita Sunar "Sheetal"
SYNOPSIS: An intimate, beautiful film that harnesses the visual power of circus to give a unique perspective into the complex world of human trafficking.
FEAR NO GUMBO
OCT. 20th, 12:00 – 2:00 pm
VENUE 2
DIRECTOR/PRODUCER
KIMBERLY ROBERTS
PRODUCER
NATHAN TUCKER
WRITER
RT: 87
CAST: Kenneth Baham, Carl Deal, Tia Lessin
SYNOPSIS: Fear No Gumbo is structured as a tour through the 9th Ward through my eyes, questioning and sometimes confronting the "culture vultures" who have swooped into the neighborhood, alongside examples of corruption and systemic racism that still victimizes the residents that returned after Katrina.
GENERAL MAGIC
OCT. 17, 2:00 – 4:00 pm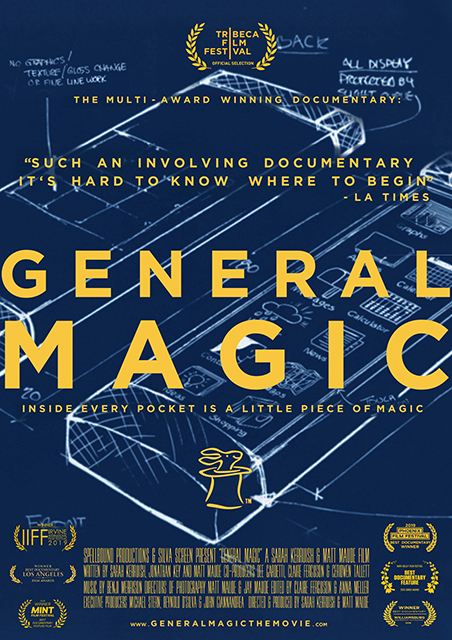 VENUE 2
DIRECTOR/PRODUCER/WRITER
SARAH KERRUISH
MATT MAUDE
WRITER
JONATHAN KEY
RT: 92
CAST: Tony Fadell, Megan Smith, Andy Hertzfeld
SYNOPSIS: Combining rare archive footage with contemporary stories of the Magicians today, this documentary tracks the progress of anytime, anywhere communication from a thing of sci-fi fiction.Â
I AM ARBESU
OCT. 20th, 4:00 – 5:00 pm
VENUE 1
DIRECTOR/PRODUCER/WRITER
CHRISTIANE ARBESU
RT: 50
SYNOPSIS: When President Obama opened relations with Cuba, Christiane was finally allowed to make that once-forbidden trek to discover the family and country she never knew. What she found will break your heart and lift your spirits in equal measure.Â
MARKS OF MANA
OCT. 17th, 10:00 – 12:00 noon
VENUE 2
DIRECTOR/PRODUCER
LISA TAOUMA
WRITER
RT: 57
CAST: "various"
SYNOPSIS: The practice of ta-tau in the Pacific was once the domain of women, yet this ancient female art has been sidelined in history. This is the story of the women of Oceania who are putting the marks of their ancestors back onto their bodies again.
POISONING PARADISE
OCT. 19th, 12:00 – 2:00 pm
VENUE 2
DIRECTOR/PRODUCER
KEELY SHAYE BROSNAN
TERESA TICO
PRODUCER
PIERCE BROSNAN
WRITER
RT: 77
CAST: Shiva Ayyadurai, PhD., Eric Chivian, MD, Sylvia Earle, PhD
SYNOPSIS: Journey to the seemingly idyllic world of Native Hawaiians, whose communities are surrounded by experimental test sites for genetically engineered seed corn and pesticides sprayed upwind of their homes, schools, hospitals, and shorelines.Â
RAISED ON ROCK – THE BURNETTE FAMILY LEGACY
OCT. 18TH, 10:00 – 12:00 NOON
VENUE 1
DIRECTOR/PRODUCER/WRITER
SALLY STEELE
RT: 62
CAST: Rocky Burnette, Billy Burnette, Mick Fleetwood, Gary Busey
SYNOPSIS: Sally Steele is on a mission to reunite the legendary battling Burnette family- a family United by Blood-Divided by Fame. She travels across the United States interviewing special guests while learning the amazing rock history of Johnny Burnette, Dorsey Burnette, and The Rock and Roll Trio who influenced Elvis, The Beatles, Led Zeppelin and many others.
THE AIR OF THE TIME
OCT. 19th, 2:00 – 4:00 pm
VENUE 2
DIRECTOR
JULIE ROWEN
RT: 75
SYNOPSIS: The Air of The Time focuses on the impact and empowerment of women fashion designers over the past 100 years. The designers of today talk about the past, the present and the future of design.Â
THE CONDOR & THE EAGLE
OCT. 18th, 4:00 – 6:00 pm
VENUE 1
DIRECTOR
SOPHIE GUERRA
DIRECTOR/WRITER
CLEMENT GUERRA
PRODUCER
ECHODOC STUDIOS
JANET MACGILLIVRAYÂ
RT: 80
SYNOPSIS: Four Indigenous leaders embark on an extraordinary trans-continental adventure from the Canadian plains to deep into the heart of the Amazonian jungle to unite the peoples of North and South America and deepen the meaning of "Climate Justice".
THIS LITTLE LAND OF MINES
Oct. 19th, 4:00 – 6:00 pm
VENUE 2
DIRECTOR
ERIN MCGOFF
RT: 65
SYNOPSIS: This Little Land of Mines is an independent feature documentary about the resilience of the Lao people as they live among and work to clear 80 million unexploded bombs from when the United States secretly bombed Laos more heavily than any country on earth.
TIN CITY
OCT. 17th, 6:00 – 8:00 pm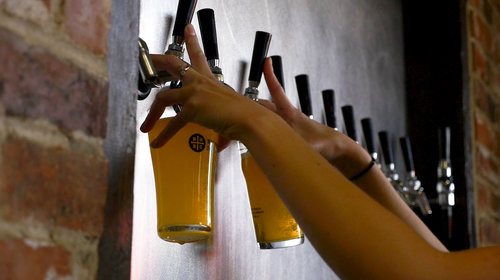 VENUE 2
DIRECTOR/PRODUCER/WRITER
DINA MANDE
RT: 80
SYNOPSIS: In Paso Robles Wine Country there is a concentrated village populated by rebellious, creative winemakers, brew and cider masters and distillers working. Now, you can dive into the dark cellars with the upstarts and industry veterans working to thrive together and make history.Â
UNDETERRED
OCT. 18th, 6:00 – 8:00 pm
VENUE 1
DIRECTOR/PRODUCER
EVA LEWIS
RT: 77
SYNOPSIS: Undeterred tells the story of the build up of enforcement along the US/ Mexico border, how it has affected and changed life in one small town and how local residents have organized to push back and resist those changes.
VIOLET IS BLUE, A TALE OF GUARDIANS AND GIBBONS
OCT. 20th, 3:00 – 4:00 pm
VENUE 2
EXEC PRODUCER/WRITER/DIRECTOR
ALEX M. AZMI
PRODUCER/ WRITER/ EDITOR
MICHAEL THAU
PRODUCER
DAN WATT
RT: 42
CAST:Â
SYNOPSIS: This heartwarming, sometimes heart-wrenching story will draw you into a world; the likes of which you've never seen. A fascinating society of Gibbons and their Guardians in a Conservation Center.