SATURDAY OCTOBER 15, 12 noon – 2pm
Panel 2
ANIMATION is Big Business! Get the real scoop on getting your ideas made.
Join us in a panel with an amazing expert panel of professionals who have made animated films and live action. This panel will go in depth on the pit falls of animation, the possibilities of taking narrative concepts and adapting them to animation and creating animated shorts to use as a financial calling card to get money for the full length project. Q&A to follow.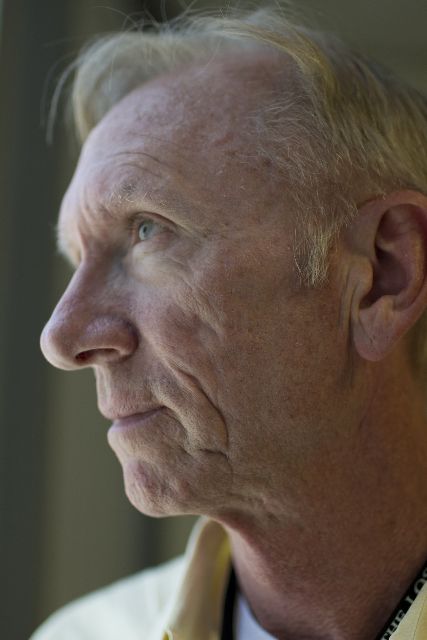 KEVIN BANNERMAN – Producer
An independent producer with 30 years of experience in the film business, I most recently Co-Produced the film version of the off-Broadway hit FOREVER PLAID. It aired on PBS stations across the nation from March to July of this year. I am currently serving as a Special Advisor to the Animation Industry for the Los Angeles Film School. In the 1980s I worked for producer Freddie Fields and was involved in developing the films POLTERGEIST II, CRIMES OF THE HEART and GLORY. In the 1990s I worked for Walt Disney Feature Animation where I oversaw development of THE LION KING, POCAHONTAS and THE HUNCHBACK OF NOTRE DAME, among other projects. I then moved to 20th CENTURY FOX where I developed ANASTASIA and ICE AGE and saw both through production. I also developed live-action features EVER AFTER and DUNSTON CHECKS IN. After leaving Fox I produced the romantic comedy 30 DAYS UNTIL I'M FAMOUS for VH-1. I am currently developing an animated feature for independent production as well as other animation and live-action projects.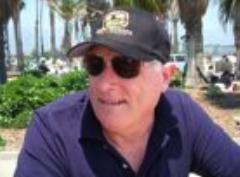 DAVID CORBETT – Executive Director of Development and Production, North America
David Corbett is a highly regarded animation industry veteran who has contributed to a number of television's most successful animated properties over the past 30 years. Winner of two Humanitas Prizes, three Silver Angels and an Emmy nomination, his credits include: Transformers, G.I. Joe, Muppet and Babies, Flash Gordon, Prince Valiant, and most recently, Pink Panther & Pals and the upcoming Pink Panther Christmas Special, A Very Pink Christmas, among many others.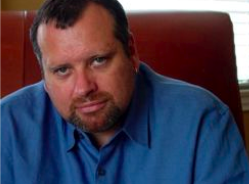 JOHN ZUUR PLATTEN – Director of Digital Media
John has enjoyed a twenty-year career in the entertainment business, writing for video games, films, television, digital media and books. His projects include Wanted: Weapons of Fate, Ghostbusters, Project: Origin (sequel to F.E.A.R), Dark Athena (the next chapter in the Riddick saga), and Wheelman. John is now bringing his expertise to RGH, leading an aggressive slate of app and game development based on original and licensed IP. John wrote and executive produced the feature film Venom for Dimension Films. He recently co-wrote a screenplay for actor/producer Vin Diesel based on the life of Dungeons & Dragons creator Gary Gygax.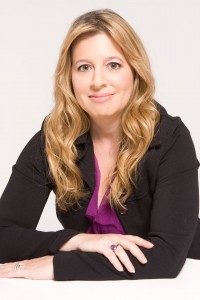 JOELLE SELLNER

Joelle Sellner began her career as an advertising copywriter, writing award-winning print, radio and television ads for clients such as Lexus Automobiles, Northwest Airlines, In-N-Out Burger, and Mattel. After leaving advertising to pursue writing, Joelle has branched out into comic books, writing two Secret Saturdays issues for DC Comics and Marvel's digital Holiday Issue featuring Thor. She also wrote a branded entertainment video game for Starwood Hotels. Other branded entertainment work includes the animated series Zevo-3 for Skechers Entertainment, currently appearing on Nicktoons. Joelle graduated from the University of Pennsylvania with a double major in English and Communications. She is also a graduate of the Warner Bros Sitcom Writers Workshop, a quarterfinalist in the 2009 Disney Screenwriting Fellowship, Best Screenplay winner at the 2010 La Femme Film Festival and a WGA member.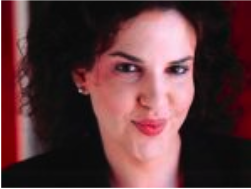 MARLENE SHARP – Director of Development
Marlene joined RGH from Two Twigs & A Berry Productions, LLC, where she was Co-CEO/Producer. During her tenure there, she developed and produced films, TV series, and games. She was Producer/Manager of Distribution and Marketing at Enemes, Inc., a South Korean company with offices in LA, where she contributed to animated properties such as Higglytown Heroes, Da Jammies, and Z-Squad. Marlene began her career at Renaissance-Atlantic Films as Director of Development, where she was inovled in the production, development, and marketing of children's TV series, including Power Rangers, Digimon, and Heavy Gear.