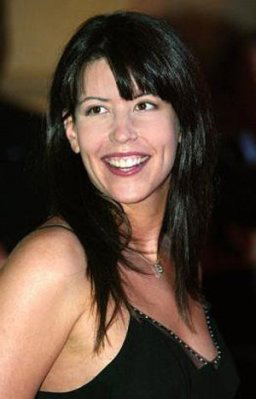 Patty Jenkins accidentally landed her first job in film at the age of 14 when she interned for filmmaker Mark Kaplan on his documentary THE RIVER CITY REUNION about a beat poet reunion staged by William Burroughs. Many years later, while classically training as a visual artist at The Cooper Union, she crossed back over to filmmaking and graduated with a series of short films.
She became a First Assistant Camera person and over the next five years worked on hundreds of commercials, films and music videos with such directors as Dominic Sena, Tarsem Singh, Ted Demme, Wayne Isham, and mentor Brett Ratner. In 2000, Jenkins graduated from AFI's Directing program, where her short film VELOCITY RULES appeared in AFI FEST 2001.
Through AFI FEST, Jenkins met producer Brad Wyman and began talking about the story of Aileen Wuornos, the female serial killer who was at that time on Florida's death row. Jenkins went on to write Wuornos' story in MONSTER and convinced Charlize Theron, who also signed with Wyman as one of the producers, to play the role of a lifetime.
MONSTER was named Best First Feature by the 2004 Independent Spirit Awards; was selected as one of the 10 best films by AFI AWARDS 2003; garnered an OSCAR, GOLDEN GLOBE and numerous other awards for its lead actress Charlize Theron. Roger Ebert named MONSTER the best film of the year and recently named MONSTER #3 in his TOP FILMS OF THE DECADE list. Jenkins received the AFI's 14th Annual Franklin J. Schaffner Alumni Medal and the Cooper Union "Urban Visionary" award.
Since that time, Patty has directed many commercials and several television programs including Fox's cult hit ARRESTED DEVELOPMENT, HBO's ENTOURAGE.
Her recent work as the pilot director of AMC's hit program THE KILLING is currently nominated for an EMMY in the "best directing of a drama" category of the 2010/2011 season PRIMETIME EMMY AWARDS. She is currently scheduled to shoot her next feature in March of 2012 and continuing her work on several upcoming television pilots.