AFTER OIL
OCT. 12th, 8:10 – 10:10 pm, VENUE 2
DIRECTORS: JESSICA NAFTALY, SHAILYN COTTEN
PRODUCERS: JESSICA NAFTALY, SHAILYN COTTEN, JUANA HODARI
WRITER: SHAILYN COTTEN
RT: 23
CAST: Melina Brown, Kayleigh Shuler, Nadia Gibbs,Rosemary Howard
SYNOPSIS: The last five years for Briar Dunlap have been buried under the weight of a global oil crisis which has sunk her small Appalachian town into a desperate fight for survival.
AMAZON GET THE ANSWER NOW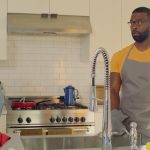 OCT. 14th, 12:00 – 2:00 pm, VENUE 2
DIRECTOR: TAMIKA MILLER
PRODUCERS: SOPHIA SOLOMON, MARCELLA TAYLOR
WRITER: TAMIKA MILLER
RT: 1
SYNOPSIS: Amazon's commercial.
AVENUES
OCT. 14th, 4:05 – 5:00 pm, VENUE 1
DIRECTOR: JASON CHAET
PRODUCERS: FRANK MONTELEONE, SAM FROESCHLE, MICHAEL CIONI
WRITER: NICOLE DIMATTEI
RT: 25
CAST: Frank Monteleone, Nicole DiMattei, Armando Riesco, Kathleen Monteleone, Drew Moerlein
SYNOPSIS: Traveling across the Avenues of Manhattan, starting at First and ending at the Hudson River, this strange little comedy follows five friends through the seven stages of grief as they all, in their own ways, learn to say goodbye to a wife, a sister, and a friend.
BIG T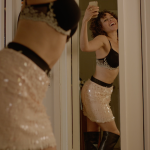 OCT. 13th, 12:00 – 2:00 pm, VENUE 2
DIRECTOR: BRENDA RAY
PRODUCER: MAZ FRANKSTON
WRITER: BRENDA RAY
RT: 13
CAST: Lana Young
SYNOPSIS: Nina Miller, 45, is prescribed testosterone hormone replacement to combat middle age fatigue.
BRINGING THE GALAXY TOGETHER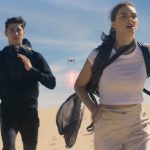 OCT. 14th, 10:00 – 12:00 pm, VENUE 1
DIRECTOR: GEOFF RYAN
PRODUCER: JEANA HONG OH
WRITERS: EMILY ALLEN, KATHY VARGAS
RT: 2
CAST: Veronika Zoppolo, Jeffery Langan,
SYNOPSIS: Unifying the dark and light sides during a time of strife and bringing people together.
EVERYONE CAN BE BEAUTIFUL
OCT. 14th, 10:00 – 12:00 pm, VENUE 2
DIRECTOR: JAN MANTANAKORN
PRODUCER: PEAW PATCHUPAN
RT: 2
SYNOPSIS: We're making this as to empower everyone to be confidently beautiful as who they are especially all women and LGBT people.
FADE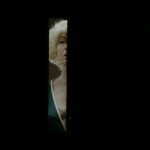 OCT. 13th, 12:00 – 2:00 pm, VENUE 2
DIRECTOR: AINHOA RODRIGUEZ
PRODUCER: AINHOA RODRIGUEZ
WRITER: AINHOA RODRIGUEZ
RT: 7
CAST: Teresa Del Olmo
SYNOPSIS: Conchita, a conservative and septuagenarian woman, returns home after cremating her husband.  Fed up with the suffocating social norms, she decides to break free.
IN THE KITCHEN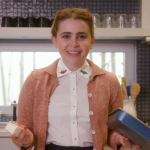 OCT. 12th, 2:10 – 4:10pm, VENUE 2
DIRECTOR: CYNTHIA KAO
PRODUCERS: CHLOE SANDERS, FLORA WIEGMANN, JEN GIROUX, CHRISTINE NICHOLS, JESSICA BUES
WRITERS: CHLOE SANDERS, KERRY MCGUIRE, CHARITY L. MILLER, RACHEL BORDERS, RACHAEL MASON, CAITLIN KIMBALL
RT: 4
CAST: Mae Whitman
SYNOPSIS: Half parodied cooking show, half PSA. IN THE KITCHEN is comprised of short informational videos on the state of reproductive healthcare in America, hosted by a cheerful and familiar hostess attempting to prepare a simple recipe.
KICK ME I'M CHRISTIAN
OCT. 14th, 10:00 – 12:00 pm, VENUE 2
DIRECTOR: BRIAN CICHOCKI
PRODUCER: FRANK MONTELEONE
RT: 15
CAST: Frank Monteleone
SYNOPSIS: A struggling apple farmer's wife, Betsy Rafferty, is convinced she can prevent America's youth from joining ISIS by telling them modernized Bible stories via YouTube.
LOLA PAMPLEMOUSSE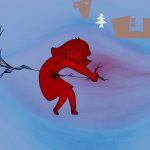 OCT 13th, 2:05 – 4:05 pm, VENUE 1
DIRECTOR: LYNN SCATCHERD
PRODUCER: LYNN SCATCHERD
WRITER: LYNN SCATCHERD
RT: 3 MIN
SYNOPSIS: Story of a child who suffers incestuous abuse and struggles to rid herself of the tar-like poison, plague or cancer, that has engulfed her very soul.
MYRTLE AND WILLOUGHBY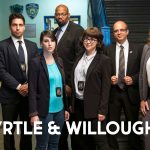 OCT. 11th, 2:05 – 4:00 pm, VENUE 2
DIRECTORS: DAVID SIDOROV, STEVEN LEVINE
PRODUCERS: JORJA HUDSON, ASHLEY SATHER, BRITTANY TOMKIN
WRITERS: JORJA HUDSON, BRITTANY TOMKIN
RT: 15
CAST: Brittany Tomkin, Jorja Hudson, Austin Rye, Dom Manzolillo, Jake Hyland, Lauren Adams, Manolo Moreno, Rich Armstead
SYNOPSIS: When two young detectives in Brooklyn's Millennial Crimes Unit stumble onto a murder case, it's up to them to prove to their Captain and precinct that they can solve the crime.
MEMORIES
OCT. 13th, 4:10 – 6:00 pm, VENUE 2
DIRECTOR: CORINNE JAYAWEERA
PRODUCER: SVETLANA SUNTSOVA
WRITER: CORINNE JAYAWEERA
RT: 5
CAST: Matey Bedoev, Arina Egorova, Kovaleva Galina, Andrey Kolpaschikav
SYNOPSIS: Reflections of love and family through the dance of life.
PERFECT IN HER OWN RIGHT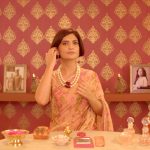 OCT. 11th, 12:00 – 2:00 pm, VENUE 1
DIRECTOR: CHRISTINA MACGILLIVRY
PRODUCERS: CHRISTINA MACGILLIVRAY, MUMMY DADDY MEDIA
WRITER: CHRISTINA MACGILLIVRAY
RT: 2:00
CAST: Aditi Mishra, Purnima Gupta, Sapna Dutta, Dinesh Mohan, Dhyana Madan, Myra Patla, Karishma
SYNOPSIS: A family story of three unique Indian women, told through the perspective of the youngest daughter in the family, Myra.
THE SADNESS IN FISH FOOD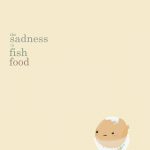 OCT. 13th, 12:00 – 2:00 pm, VENUE 2
DIRECTOR: ANNIE LIU
WRITER: ANNIE LIU
RT:5
CAST: Alan Moutal
SYNOPSIS: Marian, a common goldfish, realizes the claustrophobic nature of the world around her.
STAND DOWN
OCT. 13th, 8:10 – 10:30 pm, VENUE 2
DIRECTORS: DANA TYNAN, KARIO SALEM
RT: 8
SYNOPSIS: A haunted ex-soldier suffering from PTSD on a journey toward the ultimate confrontation with himself.
SMALL COP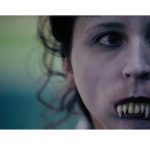 OCT. 11th, 10:00 – 12:00 pm, VENUE 2
DIRECTORS: DAVID MILCHARD, MATT CLARKE
PRODUCERS: CHRISTINA SICOLI, DAVID MILCHARD, DYLAN COLLINGWOOD
WRITER: CHRISTINA SICOLI
RT: 4
CAST: Christina Sicoli, Dave Collette
SYNOPSIS: A narcissistic, immature female cop on probation is partnered with a hard-nosed, veteran cop in need of a promotion.
XIAOMI – SPACE
OCT. 13th, 4:05 – 6:05 pm, VENUE 1
DIRECTOR: JOEL CARTIER
PRODUCER: JOEL CARTIER
WRITER: JOEL CARTIER
RT: 2
CAST: Angeline Suppiger
SYNOPSIS: Phone commercial — Director's cut.