ARE YOU GLAD I'M HERE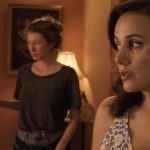 OCT. 13th, 10:00 – 12:00 pm, VENUE 1
DIRECTOR: NOOR GHARZEDDINE
PRODUCERS: NOOR GHARZEDDINE, ELIE DEEK
WRITER: SAMUEL CYRENIUS ANDERSON, ELIE DEEK
RT: 75
CAST: Marwa Khalil, Tess Harrison
SYNOPSIS: A millennial American girl befriends a Lebanese housewife and disrupts her ordered life; one night they become accidental partners-in-crime.
ASK FOR JANE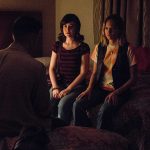 OCT. 11th, 10:00 – 12:00 pm, VENUE 1
DIRECTOR: RACHEL CAREY
PRODUCERS: CAIT JOHNSTON, JOSH FOLAN, CAROLINE HIRSCH
WRITER: RACHEL CAREY
RT: 110
CAST: Cody Horn, Cait Cortelyou, Sarah Ramos, Sarah Steele, Chloe Levine,Ben Rappaport, Alison Wright, Sophie von Haselberg, Margot White, Michael Rabe, Phil Burke, Saycon Sengbloh, Lilly Englert, Alice Kremelberg, Danny Flaherty
SYNOPSIS: Based on real events, a story about a group of young college women who developed an underground abortion network.
BARDO BLUES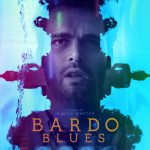 OCT. 11th, 4:10 – 6:10 pm, VENUE 2
DIRECTOR: MARCIA KIMPTON
PRODUCER: MARCIA KIMPTON
WRITER: MARCIA KIMPTON
RT: 85
CAST: Brian Gross
SYNOPSIS: Story of a mentally ill young man attempting to come to grips with his haunting past by seeking solace and understanding in the unfamiliar Eastern culture of Thailand.
BUDAPEST NOIR
OCT. 11th, 8:00 – 10:00 pm, VENUE 1
DIRECTOR: EVA GARDOS
PRODUCER: ILDIKO KEMENY
WRITERS: VILMOS KONDOR, ANDRAS SZAKER
RT: 110
SYNOPSIS: A murder mystery set in Budapest 1936, a young beautiful girl is found dead and no one wants to investigate – except Gordon, a crime reporter who has a gut feeling that things are not what they seem.
DAGENHAM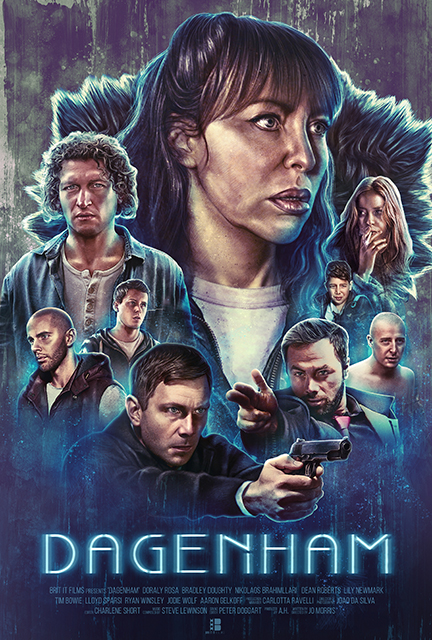 OCT. 13th, 2:05 – 4:04 pm, VENUE 1
DIRECTOR: JO MORRIS
PRODUCER: AIMAN HARNISH
RT: 108 
CAST: Doraly Rosa, Lily Newmark
SYNOPSIS: A disadvantaged mother fights against drugs, death, and desperation in the deprived town of Dagenham.
THE DARK WITHIN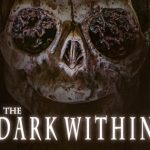 OCT. 13th, 12:00 – 2:00 pm, VENUE 1
DIRECTOR: DAVID RYAN KEITH
PRODUCERS: MARY ANN BARNES
DAVID DITTLINGER: LORRAINE KEITH, STEPHEN DURHAM, HEMDEE KIWANUKA
WRITERS: DAVID RYAN KEITH, PAUL FLANNERY
RT: 89
CAST: Paul Flannery, Kendra Carelli, Niko Foster, Stephanie Lynn Styles, Mark Wood
SYNOPSIS: A disturbed man with unknown psychic abilities tries to unravel the mystery of his parent's disappearance while battling his own demons.
THE DIVIDE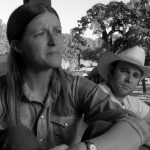 OCT. 11th, 2:00 – 4:00 pm, VENUE 1
DIRECTOR: PERRY KING
PRODUCERS: JO HASKIN, JEN TADLOCK
WRITER: JANA BROWN
RT: 105
CAST: Perry King, Bryan Kaplan, Sara Arrington, Levi Kreis, Luke Colombero
SYNOPSIS: Set in drought-plagued Northern California in 1976, The Divide chronicles the story of Sam Kincaid, an aging rancher with a failing memory, and his estranged family.
FEELING YOU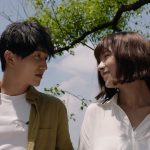 OCT. 12th, 10:00 – 12:00 pm, VENUE 1
DIRECTOR: YUEZ ZENG
PRODUCERS: ZHAO LIU, SHUN YU
WRITER: YEUZ ZENG
RT: 90
CAST: Nuo Xu, Sizhu Zhou, Wei Wang
SYNOPSIS: The story of a man and woman interconnected through mysterious forces as they share senses of touch and sounds in a love story that transcends space and time.
LIZ AND THE BLUE BIRD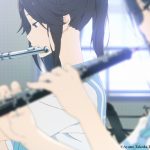 OCT. 14th, 12:05 – 2:00 pm, VENUE 1
DIRECTOR: NAOKO YAMADA
WRITERS: AYANO TAKEDA, REIKO YOSHIDA
RT: 91
CAST: Atsumi Tanezaki, Nao Toyama, Miyu Honda
SYNOPSIS: Mizore Yoroizuka and Nozomi Kasaki are a pair of best friends in their final year of high school. They're both obsessed with the school's brass band club. With Mizore on the oboe and Nozomi on the flute, they spend their days in happiness, until the club begins to practice songs inspired by the fairy tale Liz und ein Blauer Vogel – "Liz and the Blue Bird."
LOST GULLY ROAD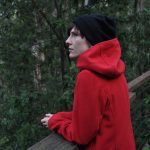 OCT. 13th, 4:05 – 6:05 pm, VENUE 1
DIRECTOR: DONNA MCRAE
PRODUCERS: LIZ BAULCH, DONNA MCRAE
WRITERS: DONNA MCRAE, MICHAEL VALE
RT: 80
CAST: Adele Perovic, John Brumpton, Jane Clifton, Eloise Mignon
SYNOPSIS: Lucy travels to a secluded cottage to wait for her sister… but her unexpected host decides to keep her company.
MATERNAL SECRETS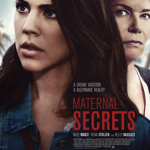 OCT. 14th, 10:00 – 12:00 pm, VENUE 1
DIRECTOR: LUCINDA SPURLING
PRODUCER: BROOKE BURFITT
WRITER: LUCINDA SPURLING
RT: 85
SYNOPSIS: Jackson, an up and coming US state senator, goes missing during a tropical Bermuda vacation, leaving his pregnant girlfriend, Aubrey, searching for answers.
ONE NATION UNDER GOD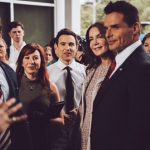 OCT. 14th, 2:05 – 4:00 pm, VENUE 1
DIRECTOR: LISA ARNOLD
PRODUCERS: JARED COATES, JORDAN SCHUR, NICK THURLOW, DAWN JOHNSON
RT: 100
SYNOPSIS: When the lead Presidential candidate comes to speak to the Lee High student body, David Gutierrez asks him a questions that make them both struggle with faith and courage.
PARALLEL CHORDS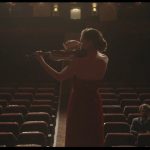 OCT. 11th, 4:10 – 6:00 pm, VENUE 1
DIRECTOR: CATHERINE DUDLEY-ROSE
PRODUCERS: CATHERINE DUDLEY-ROSE, ALLYSON MACE
WRITER: CATHERINE DUDLEY-ROSE
RT: 100
CAST: Bjorn Johnson, Rachel Ann, Laura Kirk
SYNOPSIS: A young violinist struggles to assert her individuality amidst the intense pressures of her pianist father and the formidable weight of her own musical ability.
A SNIPER'S WAR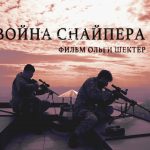 OCT. 12th, 8:10 – 10:10 pm, VENUE 2
DIRECTOR: OLYA SCHECHTER
PRODUCER: OLYA SCHECHTER
RT: 80
CAST: Dejan Beric
SYNOPSIS: A story of a sniper whose anti-US views led him to join the pro-Russian rebels in the ongoing Ukrainian conflict.
STARFISH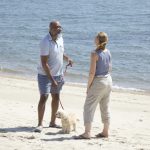 OCT. 12th, 12:00 – 2:00 pm, VENUE 1
DIRECTOR: SHIRA LEVIN
PRODUCER: JAMES KWEI
WRITER: SHIRA LEVIN
RT: 90
CAST: Margaret Curry, Christopher L. McAllister, Pascal Yen-Pfister, Sophia Colon Roosevelt, Louis Markle
SYNOPSIS: A woman grieving the recent death of her dog gets an opportunity to reconnect with her 14 year old niece when her estranged sister calls and asks her to have the girl visit.
STRANGER COLORS
OCT. 11th, 6:00 – 8:00PM, VENUE 1
DIRECTOR: ALENA LODKINA
PRODUCERS: ISAAC WALL, KATE LAURIE
WRITER: ISAAC WALL
RT: 85
CAST: Kate Cheel, Daniel P. Jones, Justin Courtin
SYNOPSIS: Father and daughter try to mend their fractured bond, but their connection is fragile, like the strange, colourful gems he digs up from the earth.
THICKER THAN WATER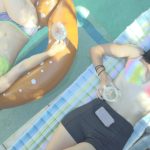 OCT. 12th, 2:00 – 4:00 pm, VENUE 1
DIRECTOR: DOMINIC CRISCI
PRODUCER: MADELEINE KENNEDY
WRITER: ELLIE POPOV
RT: 74
CAST: Chai Hansen, Pete Murray, Madeleine Kennedy, Ellie Popov, Anthony Brandon Wong, Brad McMurray, Philippe Klaus
SYNOPSIS: A young woman, Ludmiller, struggles to maintain the unity of her family, when her eldest brother, D, a recovering drug addict, returns from rehab.
WHEN I SING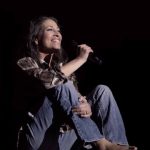 OCT. 12th, 4:10 – 6:00 pm, VENUE 2
DIRECTOR: ROBIN URIEL RUSSIN
PRODUCERS: LINDA CHORNEY, DOUGLAS A RAINE, ROBIN URIEL RUSSIN
WRITERS: LINDA CHORNEY, DOUGLAS A. RAINE
RT: 97
CAST: Linda Chorney, Maxwell Scott, Chris Mulkey
SYNOPSIS: Funny, irreverent, heartfelt, and real. With Linda Chorney playing herself, this is the story of a singer-songwriter's wild ride toward finally being "almost famous" after thirty years of gigging on the road.
WHEN WE GROW UP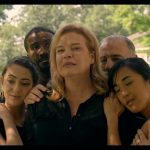 OCT. 12th, 12:00 – 2:00 pm, VENUE 2
DIRECTOR: ZORINAH JUAN
PRODUCERS: SIMONE STADLER, GRACE HANNOY
WRITER: GRACE HANNOY
RT: 97
CAST: Catherine Curtin, Mitch Poulos, Jennifer Tsay, Lauren Lim Jackson, Clyde Voce
SYNOPSIS: When We Grow Up is a feature length dramatic comedy with a spin on the traditional "coming-of-age" narrative. The death of the family dog sends the matriarch of the Barnes family into a tailspin of grief causing her to call on her three adult children for comfort.