HOLLY WIERSMA– Executive Achievement Award
Producer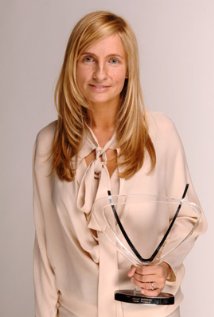 Hollh Wiersma moved to Los Angeles in 1997, where she began her career as a casting associate on such films as BLADE, THE RAINMAKER and AMISTAD. Soon after, she developed a strong passion for independent filmmaking and switched her focus from casting to producing, which has kept her busy ever since.
In 1999, Wiersma was co-producer on the Sundance Film Festival hit SHADOW HOURS directed by Isaac Eaton, starring Balthazar Getty and Peter Weller; and in 2000, she went on to produce the films RENT CONTROL and COMIC BOOK VILLIANS.
In 2003, Wiersma produced WONDERLAND starring Kate Bosworth, Val Kilmer, Dylan McDermott, Michael Pitt and Josh Lucas. In 2004 Wiersma completed production on four films: HAPPY ENDINGS, DOWN IN THE VALLEY, THE QUIET and THE TENANTS. Variety named Wiersma one of "Ten Producers to Watch" in 2003 and FADE IN magazine featured her in the "100 People You Need To Know" in 2004.
In 2007, Wiersma produced the two time Golden Globe nominated BOBBY, written and directed by Emilio Estevez, and The Weinstein Company's FACTORY GIRL starring Sienna Miller as socialite Edie Sedgwick, which also received critical praise and award nominations.
In 2009, Wiersma re-teamed with Edward Norton for the film STONE. Directed by John Curran and also starring Robert De Niro and Milla Jovovich, the film premiered to stellar reviews and screened at The New York Film Festival. In 2010, Wiersma was back in New York City filming Dito Montiel's THE SON OF NO ONE. Starring Channing Tatum, Ray Liotta, Katie Holmes, Juliette Binoche and Al Pacino, Variety proclaimed, "No indie producer can put together a cast better than Holly Wiersma." The film was later chosen as the closing night film at the 2011 Sundance Film Festival.
Last year, Wiersma completed production on three films: CATCH HELL, co-written, directed by and starring Ryan Phillippe. A CASE OF YOU, co-written by and starring Justin Long, along with Peter Dinklage, Sam Rockwell, Evan Rachel Wood, Brendan Fraser, Busy Philipps and Sienna Miller. And also Academy Award wining true-life HIV drama DALLAS BUYERS CLUB starring Matthew McConaughey, Jennifer Garner and Jared Leto.
This year, Wiersma completed production on two films: RETURN TO SENDER, a psychological thriller directed by Fouad Mikati starring Rosamund Pike, Shiloh Fernandez and Nick Nolte. And the comedy from legendary director Peter Bogdanovich, SHE'S FUNNY THAT WAY starring Jennifer Aniston, Owen Wilson, Imogen Poots, Kathryn Hahn, Rhys Ifans, Will Forte, Kathryn Hahn, Cybill Shepherd and Richard Lewis, which premiered at the Venice Film Festival last month.
With considerable experience to draw from, Wiersma looks forward to discovering more unique voices in the independent world.