Feature Film To Screen 2015
All Film Screenings at Laemmle Theater: 9036 Wilshire Blvd. Beverly Hills, CA 90211
CAGED NO MORE (WCP)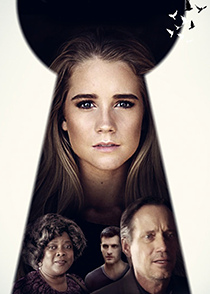 OCT. 15TH, 6-8PM
VENUE 1
DIRECTOR
LISA ARNOLD
PRODUCERS
LISA ARNOLD
JARRED COATES
WRITERS
LISA ARNOLD
MOLLY VENZKE
RT: 98 MIN
CAST: Kevin Sorbo, Madison De La Garza, Loretta Devine.
SYNOPSIS: Aggie, A 67 year-old grandmother, risks everything to find her missing granddaughters and bring them home.
CASSANOVA WAS A WOMAN

OCT. 18TH, 10AM-12PM
VENUE 1
DIRECTOR
KEVIN ARBOUET
PRODUCERS
JEZABEL MONTERO
PETER IENGO
WRITER
JEZABEL MONTERO
RT: 112 MIN
CAST: Jezabel Montero, Margo Singagliese, Paolo Andino, Monica Steuer, Carolann Valentino.
SYNOPSIS: A Latina woman discovers she is bisexual and begins to see an imaginary naked man who offers her unsolicited advice.
COME SIMI

OCT. 16TH, 8-10PM
VENUE 2
DIRECTOR
JENICA BERGERE
PRODUCERS
JAMES PORTOLESE (All Stars)
MARY VERNIEU (Trust Me)
KEITH KJARVAL (Rudderless)
WRITERS
JENICA BERGERE
DOC PEDROLIE
RT: 84 MIN
CAST: Jenica Bergere (Safety Not Guaranteed), Tawny Kitaen (Bachelor Party), Karen Landry (Patti Rocks), Fionnula Flanagan (Lost)
SYNOPSIS: "Come Simi" is a film about sisters, old and new, that have a generational bond of greed, favoritism, humor, love and a little bit of crazy.
DEFENDERS OF LIFE 

OCT. 15TH, 4-6PM
VENUE 1
DIRECTOR
DANA ZIYASHEVA
PRODUCER
IGOR DARBO
WRITER
DANA ZIYASHEVA
RT: 94 MIN
CAST: Beatriz Brenes (Italia 90), Arman Darbo (Kung Fu Hero).
SYNOPSIS: For Doña Carmen, the fight to pass on traditional ways of life will take a threatening turn when she walks young Esmeralda to her first-blood ritual.
HUSBAND FACTOR

OCT. 16TH, 12-2PM
VENUE 1
DIRECTOR
KIVANC BARUONU
PRODUCER
NECATI AKPINAR
WRITERS
SEBNEM BURCUOGLU
KIVANC BARUONU
RT: 108 MIN
CAST: Ezgi Mola.
SYNOPSIS: A traditional Turkish woman tries to find love and is forced by her family members to get married.
I LOVED YOU SO MUCH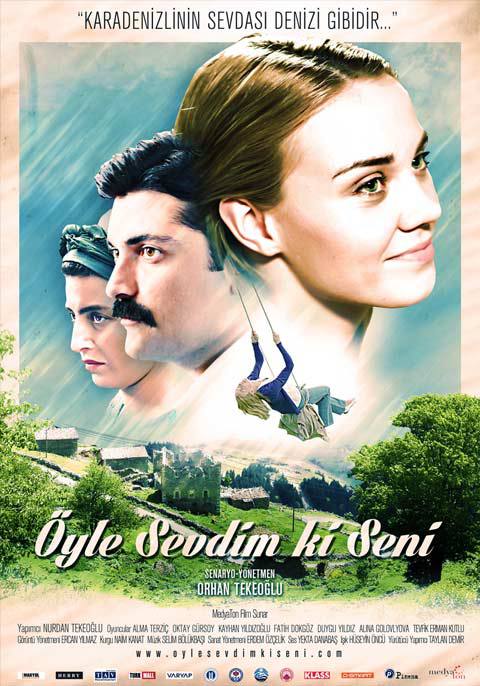 OCT. 18TH, 12-2PM
VENUE 1
DIRECTOR:
ORHAN TEKEOGLU
PRODUCERS
NURDAN TEKEOGLU
WRITER
ORHAN TEKEOGLU
RT: 98 MIN
CAST: Alma Terzic (blood and honey), Oktay Gürsoy (dila hanım).
SYNOPSIS: A married man, Cemal, faces a moral dilemma when he falls in love with another woman.
INTERRUPTION

OCT. 16TH, 10AM-12PM
VENUE 1
DIRECTOR
MALOU REYMANN
PRODUCERS
LINE SANDER EGEDE
RENÉ EZRA
THOMAS RADOOR
WRITER
MALOU REYMANN
RT: 51 MIN
CAST: Tuva Novotny, Benjamin Kitter, Biljana Stojkoska, Sebastian Teschemacher.
SYNOPSIS: Marie (Tuva Novotny) is struggling to keep up with her demanding job, as well as the needs of her young family, when she discovers she is pregnant.
MLE

OCT. 17TH, 12-2PM
VENUE 1
DIRECTOR
SARAH WARREN
PRODUCERS
PAUL BENNUN
DEIDRE GARCIA
SIMON SHORE
SARAH WARREN
WRITER
SARAH WARREN
RT: 99 MIN
CAST: Sarah Warren, Julie Sype, Jo Price.
SYNOPSIS: Based on a true story, Julie, a broke actor, finds herself taking on spy work from a strange family.
THE MORNING AFTER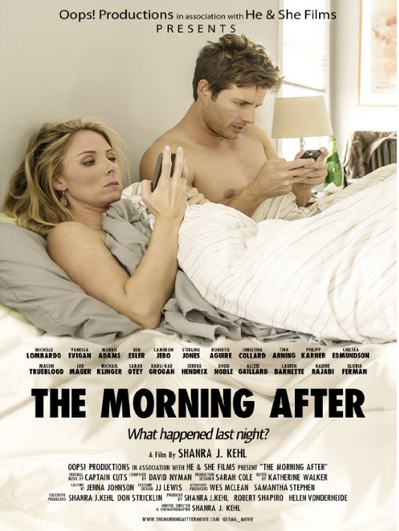 OCT. 18TH, 2-4PM
VENUE 1
DIRECTOR
SHANRA J. KEHL
PRODUCERS
ROBERT SHAPIRO
SHANRA J. KEHL
HELEN VONDERHEIDE
WRITER
SHANRA J. KEHL
RT: 78 MIN
CAST: Michelle Lombardo (Californication, Entourage, Quarter Life), Vanessa Evigan (Blood Ransom, Christmas Mail, Sorority Boys), Cameron Jebo (Austin & Ally).
SYNOPSIS: Individuals deal with waking up next to someone new or familiar and how they handle their need for instant gratification, intimacy issues and infidelities.
NO LETTING GO (LAP)

OCT. 17TH, 4-6PM
VENUE 1
DIRECTOR
JONATHAN BUCARI
PRODUCERS
CARINA RUSH
JONATHAN BUCARI
RANDI SILVERMAN
WRITER
JONATHAN BUCARI
RT: 104 MIN
CAST: Cheryl Allison, David Schallipp, Noah Silverman, Richard Burgi, Alysia Reiner
SYNOPSIS: A young teenager struggles with a debilitating mental illness as his mom risks everything to save him without losing the rest of her family.
THE OTHER KIND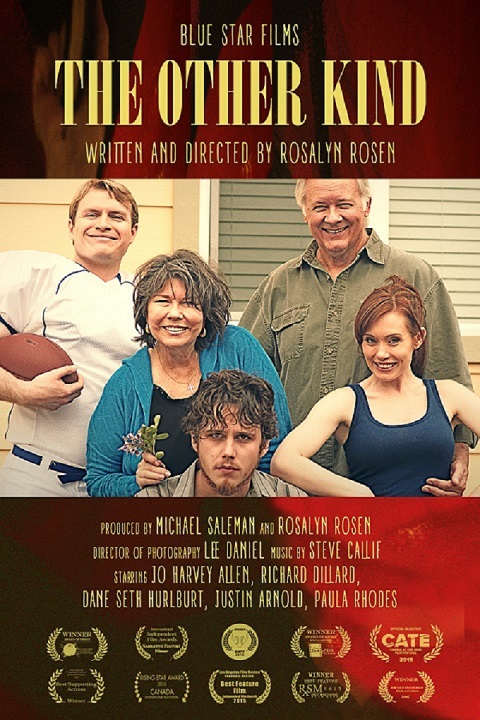 OCT. 17TH, 2-4PM
VENUE 1
DIRECTOR
ROSALYN ROSEN
PRODUCERS
ROSALYN ROSEN
MICHAEL SALEMAN
WRITER
ROSALYN ROSEN
RT: 114 MIN
CAST: Jo Harvey Allen (Secondhand Lions), Richard Dillard (The Last Stand), Dane Seth Hurlburt (Paradise Recovered), Justin Arnold (The Prey), Paula Rhodes (Love in the Time of Monsters)
SYNOPSIS: Reality is turned upside down when a family sets out on a mission to rural Texas to save the youngest of their brood.
REIGN

OCT. 16TH, 2-4PM
VENUE 1
DIRECTOR
COREY MISQUITA
PRODUCERS
ANNELI EKBORN
EVA ZIEMSEN
YUSUF ALVI
WRITER
COREY MISQUITA
RT: 70 MIN
CAST: Jordan Todosey, Samantha Weinstein, Julian Richings.
SYNOPSIS: Reign follows the deterioration of the relationship between two long-time best friends as one becomes a bully and the other a victim.
THE SCARAPIST (WP)

OCT. 15TH, 10AM-12PM
VENUE 1
DIRECTORS
JEANNE MARIE SPICUZZA
SYNTHIAN SHARP
PRODUCERS
JEANNE MARIE SPICUZZA
DAVID SPICUZZA
MARJORIE SPICUZZA
SHARI HAMRICK
WRITER
JEANNE MARIE SPICUZZA
RT: 81 MIN
CAST: Jeanne Marie Spicuzza, R. Michael Gull
SYNOPSIS: An insane therapist entangles a suburban novelist in a web of hypnosis, drugs, kidnapping, depravity and murder. Based on a true story.
SILVER SKIES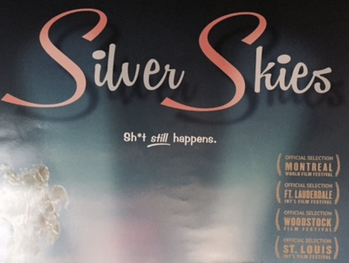 OCT. 17TH, 10AM-12PM
VENUE 1
DIRECTOR
ROSEMARY RODRIGUEZ
PRODUCERS
ROSEMARY RODRIGUEZ
NESTOR RODRIGUEZ
FRED ROOS
ARTHUR SARKISSIAN
WRITER
ROSEMARY RODRIGUEZ
RT: 96 MIN
CAST: Mariette Hartley (Emmy Winner) Ride the High Country, Marnie, The Incredible Hulk (Emmy Winner), Barbara Bain (Emmy Winner) Mission Impossible, George Hamilton (Golden Globe nominee) Love at First Bite, Godfather 3, Jack McGee The Fighter, The McCarthy's, Rescue Me, Valerie Perrine (Oscar Nominee) Lenny
SYNOPSIS: A group of eccentric tenants' lives are turned upside down when their beloved apartment complex is suddenly sold out from under them.
SOMEONE TO CARRY ME

OCT. 18TH, 4-6PM
VENUE 1
DIRECTOR
TERRY ALLEN
PRODUCERS
SAMUEL THOMAS
TERRY ALLEN
AMBER SMITH
WRITER
SAMUEL THOMAS
RT: 102 MIN
CAST: Samuel Thomas, Gwendoline Taylor, David Capstick, Paul Lewis, Josiah Harrold.
SYNOPSIS: Dan, an aspiring young musician becomes a target after witnessing a brutal murder.
STRAY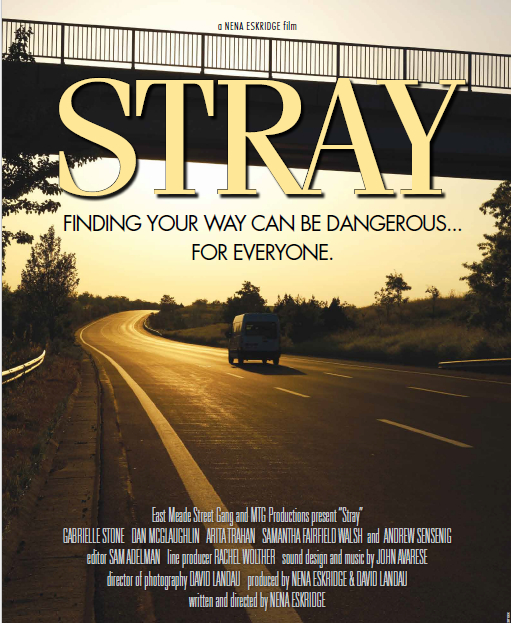 OCT. 15TH, 2-4PM
VENUE 1
DIRECTOR
NENA ESKRIDGE
PRODUCERS
NENA ESKRIDGE
DAVID LANDAU
WRITER
NENA ESKRIDGE
RT: 107 MIN
CAST: Gabrielle Stone, Andrew Sensenig, Arita Trahan, Dan McGlaughlin
SYNOPSIS: A killer decides to settle down and start a family, But first she has to find the right guy to help make it happen – whether he wants to or not.
SURVIVING ME: THE NINE CIRCLES OF SOPHIE (WP) 

OCT. 16TH, 4-6PM
VENUE 1
DIRECTOR, WRITER
LEAH YANANTON
PRODUCERS
CAPELLA FAHOOME
ORLANDO BUSTOS
LARRY ENGEL
RT: 104 MIN
CAST: Mira Furlan, Frederic Lehne, Leah Yananton, Vincent Piazza, Christine Ryndak.
SYNOPSIS: When college sophomore Sophie loses her moral compass she must journey through her own Dante's inferno to find redemption.
THE TREE INSIDE  

OCT. 15TH, 12-2PM
VENUE 1
DIRECTORS
MICHELLE KIM
ROB LEICKNER
PRODUCERS
MICHELLE KIM
ROB LEICKNER
RT: 90 MIN
CAST: Michelle Kim, Casey Manderson, Cameron Crosby, Diana Bang, Michael Turner
SYNOPSIS: When a commitment-phobic woman meets the man of her dreams, she must find a way to fight against her seasonal impulse to change.