Shorts to Screen 2015
All Film Screenings at Laemmle Theater: 9036 Wilshire Blvd. Beverly Hills, CA 90211
THE AUDITION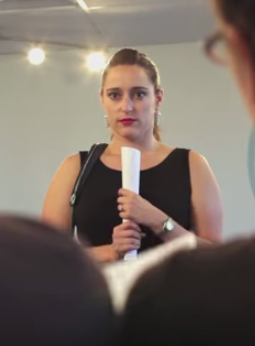 OCT. 15TH, 4-6PM
VENUE 2
DIRECTOR
MARK KIRKLAND
PRODUCER
LIBBY WARD
WRITERS
LIBBY WARD
MIKE HARDY
RT: 20MIN
CAST: Libby Ward
SYNOPSIS: A tragicomic short film about the ups, downs, and melodrama of living one's imagined life.
BEYOND THE BLUE 

OCT. 17TH, 12-2PM
VENUE 2
DIRECTOR
ELENA DE SALA
PRODUCERS
LAURA TORENBEEK
SYED AYUB
WRITER
ELENA DE SALA
RT: 15 MIN
CAST: George Kent, Lisa Emma-Druett, James Underwood, Kenneth Jay, Tony Goodall.
SYNOPSIS: Beyond the Blue reflects on the importance of childhood, the absence of the father, and the unbreakable bond between two people whose lives have changed forever.
BLADE #1 

OCT. 15TH, 10AM-12PM
VENUE 2
DIRECTOR
ZUZKA KURTZ
PRODUCERS
ZUZKA KURTZ
GEOFF HUG
WRITER
ZUZKA KURTZ
RT: 40 MIN
CAST: Cori Kresge, Emily Vetsch, Annie Now, Leanne Ferguson, Milan Misko.
SYNOPSIS: Five New York City dancers respond to a Craigslist ad offering large amounts of money to women for shaving their heads.
BOUND

OCT. 15TH, 8-10PM
VENUE 1
DIRECTOR, PRODUCER, WRITER
LEXI ST. JOHN
RT: 20 MIN
CAST: Benjamin Ubinas, James Boland, Kate Nowlin, Katherine Romans, Peyton Ella.
SYNOPSIS: A teenage boy finds himself trapped by responsibilities, torn between the dependency of his family and the loyalty of his friends.
BRIX AND THE BITCH

OCT. 15TH, 4-6PM
VENUE 1
DIRECTOR
NICO RAINEAU
PRODUCERS
NICO RAINEAU
RUSSELL HADAYA
WRITER
NICO RAINEAU
RT: 10 MIN
CAST: Alex Marshall-Brown, Dre Swain, Carlos Foglia, David Carrey Foster, Tim Storms.
SYNOPSIS: Trapped in a seedy and illegal fight club, one woman's only chance for escape is a gruesome brawl against the one person she refuses to harm.
CHERRY CAKE 

OCT. 15TH, 12-2PM
VENUE 2
DIRECTOR
JAINE GREEN
PRODUCERS
COLIN GERRARD
JAINE GREEN
RAMSEY MCBEAN
WRITER
JAINE GREEN
RT: 14 MIN
CAST: Eve Pearce, Matthew Kelly.
SYNOPSIS: Set in the heart of rural England, this wry film takes a peek over the garden gate into a brief moment in the life of angelic 86-year old, Ingrid.
CRAYONS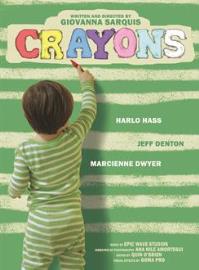 OCT. 17TH, 2-4PM
VENUE 2
DIRECTOR
GIOVANNA SARQUIS
PRODUCERS
GIOVANNA SARQUIS
EMMA PEK
WRITER
GIOVANNA SARQUIS
RT: 8 MIN
CAST: Harlo Hass, Jeff Denton, Marcienne Dwyer.
SYNOPSIS: Two year old Jimmy persists on drawing, despite his father's restrictions.
D. ASIAN 

OCT. 16TH, 4-6PM
VENUE 2
DIRECTOR
SARAH SMITH
PRODUCERS
SARAH SMITH
PHILLIP GUTTMANN
WRITER
SARAH SMITH
PHILLIP GUTTMANN
RT: 10 MIN
CAST: Sari Lennick, Davis Desmond.
SYNOPSIS: Ten-year-old Daniel thinks fitting in means owning the latest in Hello Kitty fashion, liking the cutest boy in class, and convincing yourself you're Asian.
DANCING WITH GENE KELLY 

OCT. 16TH, 2-4PM
VENUE 1
DIRECTOR
KATHARINE ROGERS
PRODUCERS
AMANDA ASQUITH
WRITER
KATHARINE ROGERS
RT: 5 MIN
CAST: Clementine Bell.
SYNOPSIS: Six year old Eliza has a marvellous dream that one day she will dance with legendary film star Gene Kelly.
DUSTY AND THE DESERT ROSE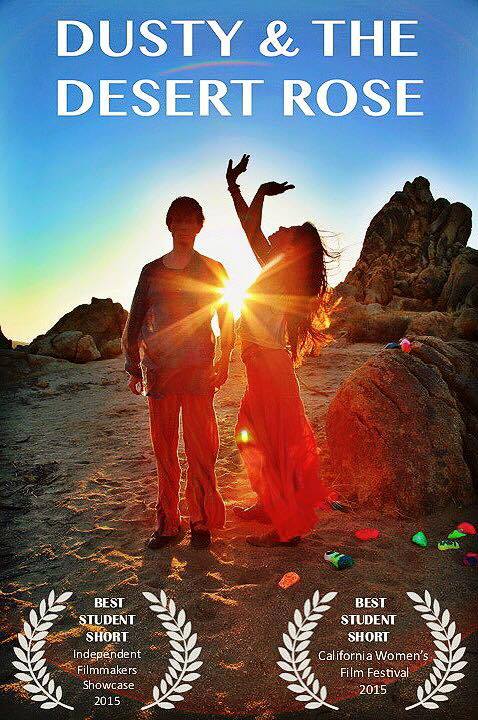 OCT. 16TH, 2-4PM
VENUE 1
DIRECTOR
SHANTIE MIDNIGHT
PRODUCERS
CHRISTINA TELLEZ
SUSANNA LAKE
WRITER
SHANTIE MIDNIGHT
RT: 30 MIN
CAST: Jared Day, Jessica Andres.
SYNOPSIS: Dustin Shelby, a misanthrope with OCD and a plan for the perfect suicide, is derailed by free spirit, Rosie "Desert Rose" Santizi.
FRAGILE STORM 

OCT. 16TH, 12-2PM
VENUE 2
DIRECTOR
DAWN FIELDS
PRODUCERS
DAWN FIELDS
KELLY RAYMER
DEBBIE RANKIN
WRITERS
CARLY STREET
DAWN FIELDS
RT: 10 MIN
CAST: Lance Henriksen, Mackenzie Mason, Jody Jaress.
SYNOPSIS: A scared young woman desperately tries to escape the clutches of a terrifying older man only to realize the shocking and heartbreaking truth about why she's really there.
FRIENDS LIKE MINE
OCT. 17TH, 4-6PM
VENUE 2
DIRECTOR
NICOLE KOVACS
PRODUCER
DOMINICK RACANO
WRITER
NICOLE KOVACS
RT: 19 MIN
CAST: Vince Pisani
SYNOPSIS: An endearing shut-in who finds friends in the most imaginative of places discovers that not everyone has to fit the mold.
THE GOODBYE GIRL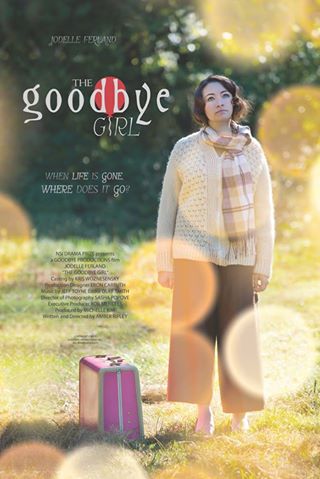 OCT. 16TH, 6-8PM
VENUE 2
DIRECTOR
AMBER RIPLEY
PRODUCERS
MICHELLE KIM
ROB MERILEES
WRITER
AMBER RIPLEY
RT: 11 MIN
CAST: Jodelle Ferland.
SYNOPSIS: A lonely young reaper escorts people across the threshold between life and death while collecting their final memories in a small pink suitcase.
GROWING STRONG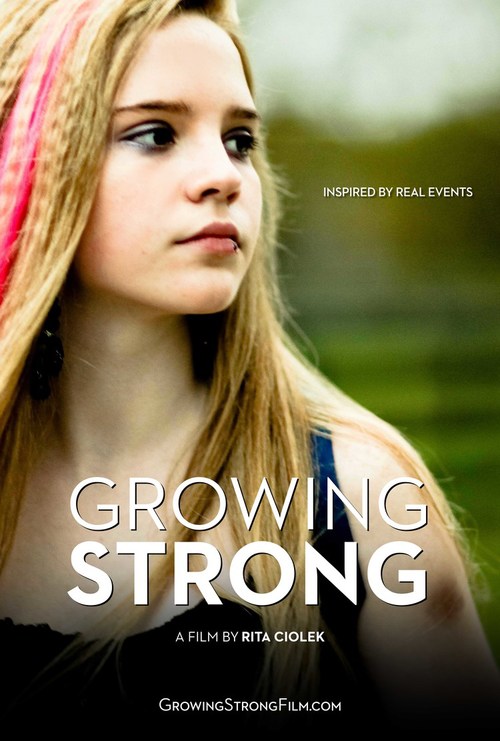 OCT. 15TH, 8-10PM
VENUE 1
DIRECTOR
RITA CIOLEK
PRODUCERS
RITA CIOLEK
ALEX GOLDBERG
KEVIN QUICK
STEVEN CALLAS
WRITER
RITA CIOLEK
RT: 30 MIN
CAST: Sophie Thatcher.
SYNOPSIS: A physically and emotionally abused girl escapes home in an attempt to find refuge at her free-spirited grandmother's horse farm.
THE HAIRCUT

OCT. 15TH, 8-10PM
VENUE 1
DIRECTOR
ALEXIS KORYCINSKI
PRODUCERS
ALEXIS KORYCINSKI
SARAY DEISEIL
WRITER
JULIA COX
RT: 14 MIN
CAST: Bailey Noble.
SYNOPSIS: Petite, 18-year-old Amy is among the first class of female cadets accepted into military service academies in 1976.
HANGRY

OCT. 17TH, 6-8PM
VENUE 2
DIRECTOR
SOPHIE O'CONNOR
PRODUCERS
RICHARD DI GREGORIO
SOPHIE O'CONNOR
WRITERS
RICHARD DI GREGORIO
CHRIS BROADSTOCK
RT: 12 MIN
CAST: Charlotte Nicdao, David Gannon, Kevin Dee, Laura Mastroianni.
SYNOPSIS: When hunger strikes, Ricky dips into his boss's cash for a snack and must find a way to replace the money before his angry boss arrives. Every bite will cost him.
IF NOT NOW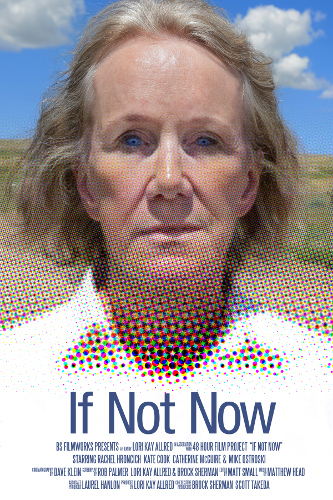 OCT. 16TH, 6-8PM
VENUE 2
DIRECTOR
LORI ALLRED
PRODUCERS
LORI ALLRED
BROCK SHERMAN
SCOTT TAKEDA
WRITERS
LORI ALLRED
BROCK SHERMAN
ROBERT PALMER
RT: 8 MIN
CAST: Catherine McGuire, Kate Cook, Rachel Hrocich, Mike Ostroski.
SYNOPSIS: Sam calls sister Anya in for a meeting to make a difficult decision when their mother's dementia causes her to be a danger to herself.
INNER ZEN

OCT. 17TH, 6-8PM
VENUE 2
DIRECTORS
ABBY LEIGH DAY
DANIEL YUTO MELCHER
WRITER
ABBY LEIGH DAY
PRODUCERS
ABBY LEIGH DAY
DANIEL YUTO MELCHER
RT: 10 MIN
CAST: Abby Leigh Day, Daniel Yuto Melcher, Caity Engler, Frank Krueger.
SYNOPSIS: Cassie discovers that her stressful nine-to-nine job is affecting her health and sanity and her search for a inner peace leads her to Dan, a chill surfer hippie dude.
IT'S PERFECT HERE 

OCT. 15TH, 12-2PM
VENUE 1
DIRECTOR
TESS HARRISON
PRODUCERS
TESS HARRISON
HANNAH WHITNEY
MARIA WILSON
WRITER
TESS HARRISON
RT: 8 MIN
CAST: Tess Harrison, Will Harrison.
SYNOPSIS: It's Perfect Here is a film that explores the relationship between siblings in between childhood and adulthood.
JUNIPER

OCT. 16TH, 10AM-12PM
VENUE 1
DIRECTOR
HANNAH MCDONALD
PRODUCERS
ADAM KOSTYLO
SETH JOSEPHSON
WRITER
HANNAH MCDONALD
RT: 20 MIN
SYNOPSIS: Annabelle, an unhappy city girl, decides to take a chance and goes to seek inner meaning and human connection on a retreat at an "intentional community".
LEAVES IN FALL

OCT. 18TH, 2-4PM
VENUE 1
DIRECTOR
LAURA TORENBEEK
PRODUCER
SYED AYUB
WRITER
LAURA TORENBEEK
RT: 18 MIN
CAST: Evelyn Jones, Jet Pagnier, Oliver Brooke
SYNOPSIS: Hannah; a 9-year-old girl from a broken middle-class family, who goes on holiday for the first time with her father, Dan, and new Dutch stepmother, Christina.
THE LISTENING BOX OCT. 16TH, 10AM-12PM
VENUE 2
DIRECTOR
WESTIN RAY
AUSTIN RAY
PRODUCERS
WESTIN RAY
AUSTIN RAY
WRITER
WESTIN RAY
RT: 27 MIN
CAST: Peter Arpesella, Catherine Mersereau, Denise Loveday.
SYNOPSIS: A Catholic priest helps a young woman search for her missing sister, affecting the lives of his parishioners and testing his sense of right and wrong.
LOST IN TIME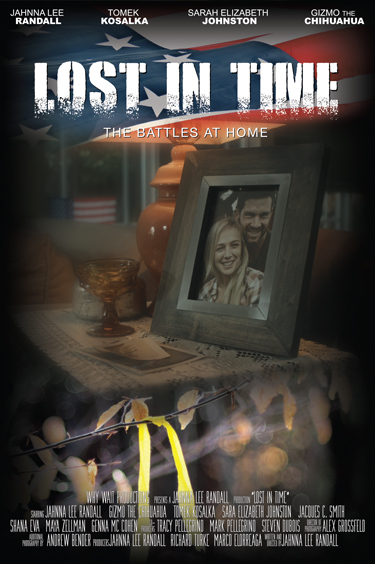 OCT. 16TH, 10AM-12PM
VENUE 1
DIRECTOR
JAHNNA LEE RANDALL
PRODUCERS
JAHNNA LEE RANDALL
MARCO ELORREAGA
RICHARD TURKE
WRITER
JAHNNA LEE RANDALL
RT: 30 MIN
CAST: Jahnna Lee Randall, Gizmo the Chihuahua, Alexandra Alonso, Cuyle Carvin
SYNOPSIS: An optimistic girl struggles to live her life while her fiance is overseas, pushing away those who love her most until a lost dog becomes a distraction from her daily concerns.
MANDALA

OCT. 18TH, 2-4PM
VENUE 2
DIRECTOR, PRODUCER
GUAN XI
RT: 23 MIN
SYNOPSIS: After losing her lover to suicide, a young artist tries to overcome her grief by succumbing to a mysterious request by a Tibetan monk.
M AS IN MARTHA
OCT. 15TH, 10AM-12PM
VENUE 1
DIRECTOR
LENA KNAUSS
PRODUCERS
DIRK DECKER
ANDREA SCHÜTTE
WRITER
LENA KNAUSS
RT: 28 MIN
CAST: Vicky Krieps, Lena Lauzemis
SYNOPSIS: Helene and Martha spend the summer holidays in the cottage of Martha's parents, where they get close as never before.
NIGHT OF THE SLASHER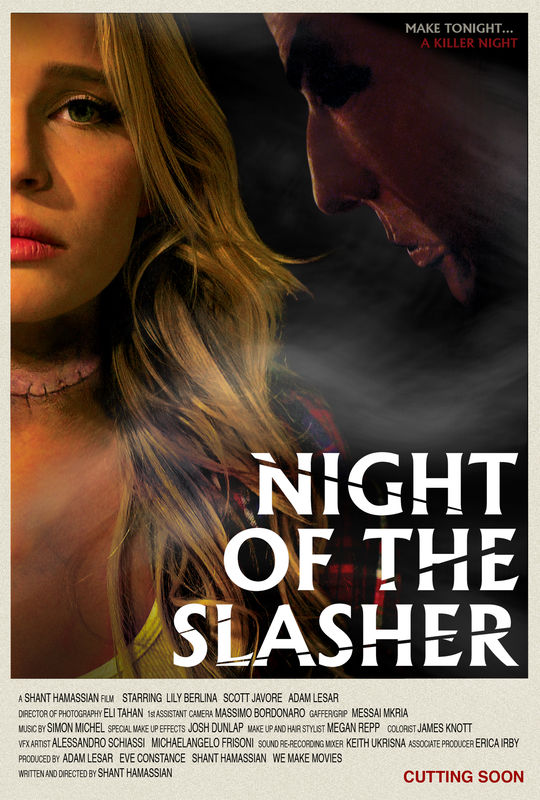 OCT. 16TH, 6-8PM
VENUE 2
DIRECTOR
SHANT HAMASSIAN
PRODUCERS
ADAM LESAR
EVE CONSTANCE
SHANT HAMASSIAN
WRITER
SHANT HAMASSIAN
RT: 14 MIN
CAST: Lily Berlina, Scott Javore, Adam Lesar, David Swann, Eve Constance.
SYNOPSIS: A teenage girl must commit horror movie sins by drinking alcohol, doing drugs, and having sex in order to lure a masked killer and defeat him.
OPERATOR 

OCT. 17TH, 10AM-12PM
VENUE 1
DIRECTOR
CAROLINE BARTLEET
PRODUCERS
REBECCA MORGAN
CAROLINE BARTLEET
WRITERS
CAROLINE BARTLEET
RT: 6 MIN
CAST: Kate Dickie, Vicky McClure
SYNOPSIS: Gemma wakes to find her house on fire. Trapped with her son, she dials 999. The operator who answers holds Gemma's life in her hands.
PARALLEL CHORDS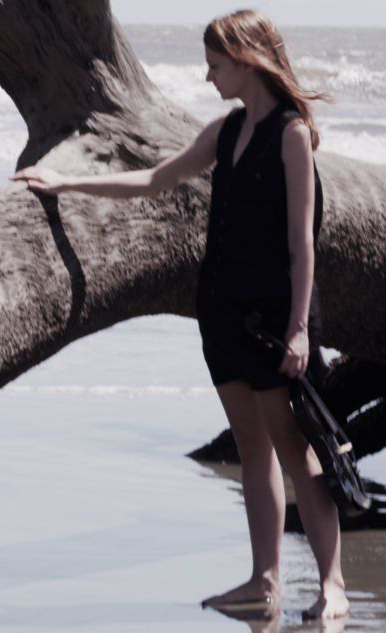 OCT. 15TH, 12-2PM
VENUE 2
DIRECTOR
CATHERINE DUDLEY-ROSE
PRODUCERS
CATHERINE DUDLEY-ROSE
DANIELLE HOWLE
WRITER
CATHERINE DUDLEY-ROSE
RT: 14 MIN
CAST: Bjorn Johnson, Rachel Ann, Corey Webb
SYNOPSIS: The true story of a young violinist struggling to assert her individuality amidst the intense pressure of her pianist father and the formidable weight of her own musical ability.
PRO-ANA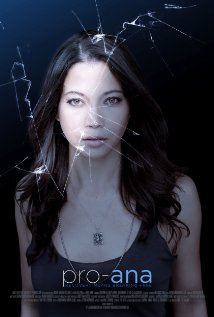 OCT. 15TH, 2-4PM
VENUE 2
DIRECTOR
WARD ROBERTS
PRODUCERS
IRIS MCALPIN
SHAWN KATHRYN KANE
CRISTINA SASSO
WRITER
SHAWN KATHRYN KANE
RT: 10 MIN
CAST: Josh Alan, Stephanie Czjakowski, Abbey Aziz, Anne Griffin
SYNOPSIS: A young woman's journey of recovery and escape from the cult of pro-ana.
SANG LI BEFORE CHRISTMAS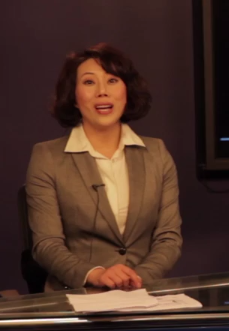 OCT. 16TH, 2-4PM
VENUE 2
DIRECTOR, PRODUCER, WRITER
LEAH LI
RT: 25 MIN
CAST: Leah Li, Bo Yue, Wei-jia Xin, Xin Wang, Yan Zhang.
SYNOPSIS: When Sang Li, a news anchorwoman in Qingdao, China reports on a young woman's meth overdose, she begins to question her own happiness.
SWITCH HITTER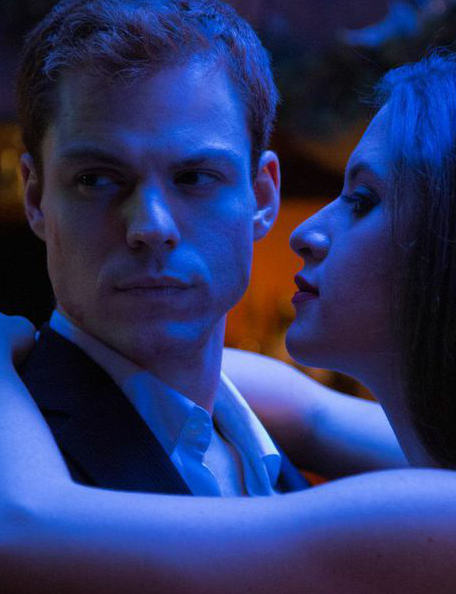 OCT. 15TH, 2-4PM
VENUE 2
DIRECTOR
DAN LEVY DAGERMAN
PRODUCERS
IVANA M. DIEZ-BARROSO
SELINA RINGEL
WRITER
LINDSAY LEVY
RT: 16 MIN
CAST: Ivana M. Diez-Barroso, Art Napiontek.
SYNOPSIS: The girlfriend of an abusive star baseball player decides to take things into her own hands by putting an end to the relationship, no matter the cost.
TIMES LIKE THESE

OCT. 15TH, 12-2PM
VENUE 2
DIRECTOR
LORENA GORDON
PRODUCERS
LORENA GORDON
ALEX GORDON
JAN MILLER
SANDY PEREZ
WRITER
LORENA GORDON
RT: 16 MIN
CAST: Nancy Castro, Ethan Rosero, Jayson Simba, Marlene Forte
SYNOPSIS: The film tells the story of a Marisol who finds the courage to leave her abusive and cheating husband.
WELCOME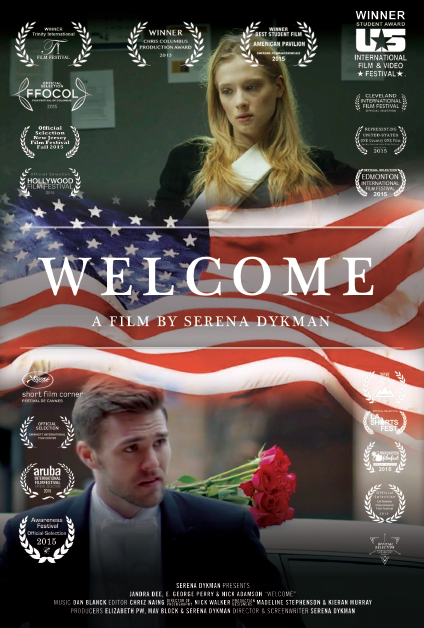 OCT. 17TH, 6-8PM
VENUE 2
DIRECTOR
SERENA DYKMAN
PRODUCERS
SERENA DYKMAN
ELIZABETH PHILLIPSON-WEINER
MAV BLOCK
WRITER
SERENA DYKMAN
RT: 18 MIN
CAST: Debbie Troche, Randall McNeal, Lola Akinola, Jandra Dee, Nick Adamson
SYNOPSIS: The day her boyfriend plans to propose to her, Anna, a young, New York-based Czech doctor is held at U.S. immigration after a humanitarian trip to Uganda.