Congratulations to our honoree Ivonne Coll !
2015 LA Femme Lupe Ontiveros Award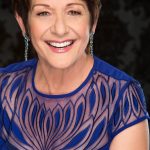 Biography
Ivonne Coll is a TV, film and theater actress born in the beautiful island of Puerto Rico. Her film debut as the "redheaded Yolanda" in Francis Ford Coppola's The Godfather II made her an international star and one of the first Puerto Rican actresses to cross over from the Latin world to Hollywood.
After representing Puerto Rico in the Miss Universe Pageant, the show provided the perfect opportunity to showcase her many talents which included singing, dancing and acting, with looks evocative of the legendary Rita Hayworth. She trained in drama directly with Lee Strassberg, comedy with Lucille Ball and music theater with David Craig. In 1972 she performed for the troops as part of the USO Tour making her the first Puertorican performer to sing for the troops stationed in Vietnam.
On Broadway, she has starred and performed alongside luminaries such as Katie Bates and Jane Alexander in Goodbye Fidel and played the role of Lady Macbeth in Shakespeare's Macbeth. She also starred in the Tony nominated Chronicle of a Death Foretold to great reviews. In 2006 she was cast as the lead in Bertolt Brecht's Mother Courage with the Berkeley Repertory Theatre and Tony Award winning La Jolla Playhouse, a vivid revival directed by Obie Award-winner Lisa Peterson. Her performance of Mother Courage won her a Best Actress Nomination by the San Francisco Bay Area Critics Circle. Ivonne Coll received the ACE Award by the NY Hispanic Media for her performance in Orinoco with the Puerto Rican Traveling Theater. She is also the recipient of the Craig Noel Award for Outstanding Performance by the San Diego Critics Circle and was nominated for the Jefferson Award as Best Supporting actress by the Actors Equity Association. She won the prestigious Agueybana de Oro in Puerto Rico for her performance in the highly rated soap Coralito.
Television credits include Nip Tuck, An American Family, Chicago Hope, NYPD Blue, The Practice, The Division, Saturday Night Live, Cold Case, Joan of Arcadia, LA LAW, Wings, The Bold & The Beautiful, Days of our Lives and the new ABC Family show Switched at Birth where she recurs in the role of Adriana. She has also joined the cast of the hit TV show Glee on Fox.
Her upcoming film Hemingway & Gelhorn starring Nicole Kidman and Clive Owens will be released by HBO in 2012.