Jaina Lee Ortiz- Lupe Ontiveros Image Award 2018
Will be honored at the Oct 14, 2018 red carpet Awards Ceremony at South Park Center Auditorium
1139 S Hill St., Los Angeles 90015
(parking:150 W 12th St LA 90015-$15 per car)
Red carpet at 6pm , Ceremony at 7pm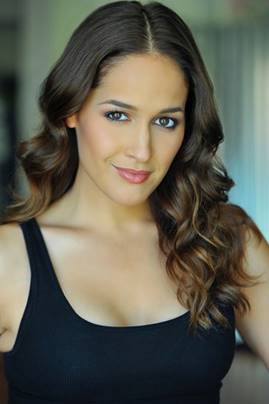 JAINA LEE ORTIZ With humble beginnings as a professional Salsa dancer in The Bronx, New York, where she set her sights on her dream of becoming an actor.
After moving to Los Angeles, CA., she made her television debut in Amazon's "The After", created by Chris Carter (X-Files). Shortly thereafter, Ortiz starred as the female lead in Fox's "Rosewood", then completed a major recurring arc opposite Ryan Phillippe in the second season of the USA hit series "Shooter."
Currently Jaina stars as ANDY HERRERA, the lead on ABC's upcoming drama series "STATION 19". The drama from Shonda Rhimes follows a group of heroic firefighters and will start its second season this Fall.