Columbia College Presents: USING YOUR SHORT AS A PROOF OF CONCEPT TO GAIN EXPOSURE FOR YOUR FEATURE IN HOLLYWOOD 
$14.99 per panel or $29.99 pane pack
Proof of concept, shorts, web series that can transition into long form and using this to secure a development meeting or funding. Q&A to follow.
Moderator: Leslie LaPage
Panelists: Jon Brown, Michelle Sam , Alysse Delassandro, Garrick Dion
Jon Brown was born in 1956 and raised in Beverly Hills and Malibu, Jon Brown was attending Beverly Hills High School in 1972 when he realized that he wanted to follow in his father's footsteps and become a literary agent. His mother, Myra Berry Brown, was the author of seventeen children's books, so the literary bug was definitely in his blood.
From 1974 – 1978, Jon attended UC Santa Barbara. The next year, Jon began formal training with his father, Ned Brown, one of Hollywood's most prominent author's agents and head of MCA's literary division for many years. Jon learned the business from the ground up, by sitting on his father's couch in his small, one room office, while reading all the various contracts his father had made for his famous clients. Clients such as Jackie Collins, Carlos Castaneda, Leigh Brackett, Frank Herbert, John Michael Hayes, Dorothy Kingsley, William Bradford Huie, Edmond Hamilton, Paul Gallico and Wilbur Smith to name but a few. In 1979, he started representing his own authors and screenwriters. Jon moved to Van Nuys in 1980 with his new bride and the following year, he converted his garage into a working office, where he would hang his hat from for the next several years.
 In 1982, Jon took a break from agenting and after a brief 3 week stint as Henry Rogers (of Rogers & Cowan Public Relations) personal assistant, he went back to agenting on his own for the next 6 years. In 1988, Jon was approached by Agency For The Performing Arts to become a VP on the feature literary division and decided to take his first "real" job at a large Hollywood agency. He got a thorough taste of corporate agenting and five years later, realized that working for a large agency wasn't conducive with his entrepreneurial spirit. So, he decided to try his hand at producing motion pictures. After leaving APA, he very quickly set up and made at Interscope/Disney "The Ties That Bind" in 1993 which starred Daryl Hannah and Keith Carradine. The movie bombed at the box office.
Over the next two years, Jon set up several screenplays and books at various studios to produce, but quickly realized that the life of an independent producer is a lonely one and he missed the action of phones ringing off the hook, and the selling of writers and books but didn't want to go back to agenting and instead decided to become a literary manager. In this newfound capacity, Jon could still participate in the fast paced life of sales and representation of writers and directors and still produce movies, something licensed agents were precluded from doing. After being on his own for the next several years, Jon met and subsequently decided to partner with Jeff Thal in 1999, who was one of the first people in Hollywood to become a literary manager in the early 1990's.
Together, they formed Ensemble Entertainment and today represent many top name screen writers, directors and authors both in television and motion pictures. In 2003, Jon produced the remake of "The Poseidon Adventure" for NBC and Robert Halmi. He continues to have several movies and series set up at the various studios and today, all are slowly moving forward towards production. Some of his clients include directors Derrick Borte (Unhinnged)., Ron Underwood, (Tremors", "City Slickers"), Anthony Fabian (Mrs Harrisw goes to Paris), writers James V Hart (Hook, Dracula, Frankenstein, August Rush, Contact, Last Mimsy),  Richard Friendenberg (The River Runs Through It, Dying Young), Mort Nathan (Analyse This, King Pin, Boat Trip), directors Christian Alvart (upcoming Case 39, Pandorum), and estates of authors Paul Gallico (Posiedon Adventure, The Pride Of The Yankees), Leigh Brackett (The Empire Strikes Back, Rio's Hondo, Bravo and Lobo), Edmond Hamilton (The Man With X Ray Eyes) and The Estate Of Harold Robbins
Movies and television I have produced:The Tie That Binds – Interscope/Disney, Pompeii – Constantine Films, The Poseidon Adventure – Halmi NBC, Starstruck – Disney Channel, Liar, Liar Vampire – Nickelodeon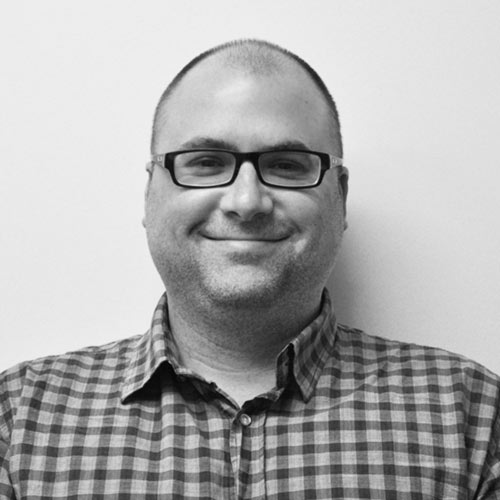 Garrick Dion started his career as an intern for THE MATRIX producer Joel Silver, Garrick Dion has over 25 years of experience in the Film & Television industry.  After a decade of working as a studio development exec for WB, New Regency and Artisan/Lionsgate, he migrated to "the other side of the desk", as a screenwriter and consultant on various projects for WB (including the Nicholas Sparks adaptation A WALK TO REMEMBER), Mandalay, Endgame and the SyFy Channel, before ultimately returning to development and production, albeit this time in the world of "high net worth", financier-backed independents.  Over seven years as SVP of Development for Bold Films, he helped produce such successful features as Dan Gilroy's NIGHTCRAWLER, Nicholas Winding Refn's DRIVE and Damien Chazelle's Sundance- and Academy Award-winning WHIPLASH, while at Vancouver-based BRON Studios he was the company's first LA hire and worked on a vast slate including the Jason Reitman films TULLY and THE FRONT RUNNER and Josh Trank's CAPONE, as well as started and oversaw in-house genre label The Realm, for which he produced the sci-fi feature PROSPECT (based on the SXSW award-winning short) and the darkly comic thriller VILLAINS, both released through Gunpowder + Sky.  Currently, he is partnered with Scott Einbinder (HITMAN'S BODYGUARD) and Seth Nagel (LAID TO REST) in LA-based management/production company 5X.  Obsessed since childhood with storytelling, and film in particular, he is a graduate of Ithaca College and originally from Cape Cod, MA.
Alysse Dalessandro Santiago is a plus size fashion and travel blogger, LGBTQ+ influencer, writer, designer, and professional speaker based in Cleveland, Ohio. Alysse started her first business, a pop-up vintage store in 2009, while earning her degrees in Journalism and Gender Studies in Chicago. This creative entrepreneur is best known as the creator of body positive fashion brand turned fashion, travel and lifestyle blog, Ready to Stare, founded in 2012. Her social platforms now boost a reach of more than 200K+. As an influencer, Alysse has worked with major brands including Fabletics, Converse, Kay Jewelers, Absolut Vodka, Toyota, Discover Puerto Rico, Truly and so many more! Alysse was named one of NBC Out's #Pride50 for 2019 and one of Cleveland Magazine's Most Interesting People in 2018. 
Let me know if this image works, if not, you can find some additional images here: https://drive.google.com/drive/folders/1GdTxCyH3L5gGVTUdFfSqmleSj3felEYQ?usp=sharing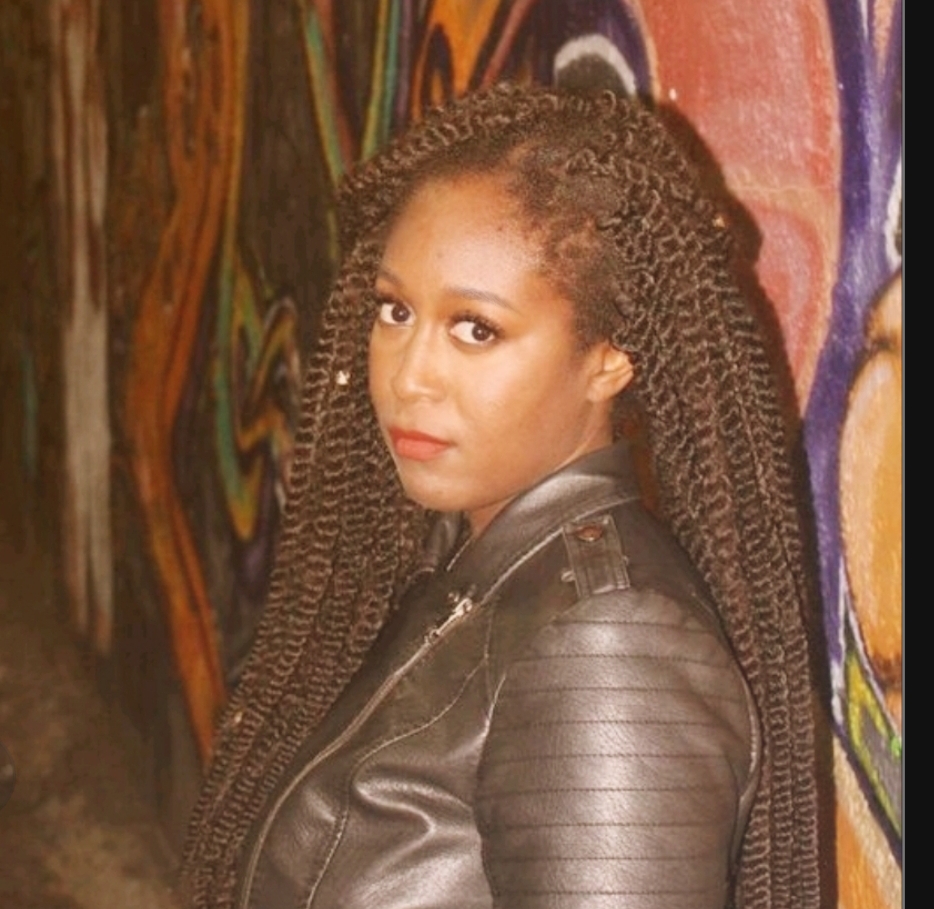 Michelle Sam is a writer, award-winning filmmaker, multimedia and performing artist. Her parents are Ghanaian immigrants, and she was raised in various U.S. States and Europe. She studied at Rice University, Gaiety School of Acting in Ireland, and acting conservatory in the UK, and then moved to Chicago, where she studied at Second City and iO Chicago, performing in various theatres in Chicago and London.Her work often explores the intersection of identities and stories in a visceral and sensorial manner. With nuanced, fully humanizing, and complex representations of people of color and women of all kinds, she challenges the norm in entertainment and new media with her knack for illuminating authentic lives. 
Michelle is a 2019 Film Independent Project Involve Fellow. She was selected as a Notable Writer by New York Television Festival for her pilot, AFRICAN BLACK SHEEP, garnering a series deal with Topic Studios. Additionally, her feature script, SANKOFA, was selected for the 2018 Outfest Screenwriting Lab, which is currently in pre-production.
She wrote and directed short film, MISSED CONNECTIONS, starring, and executive produced by Angelica Ross (POSE on FX) and sponsored by GLAAD Transgender Media Equality Program, received various audience awards and has gotten into over 30 film festivals worldwide. A short film she wrote, BLACK BOY JOY, is travelling the festival circuit and has recently won the Lionsgate/Starz short film award.  She currently writes on the Amazon show, ON THE SPECTRUM, created by Jason Katims.
In addition to creating film and TV, she cultivates immersive and interactive experiences and art installations that engages the nine senses, across the Black diaspora and in continental Africa under her name, Yaa Tabriwaa. Her upcoming immersive art installation, BLACK DWELLING(s) centers itself on cultivating Black joy and play.