Stephens College Presents: Opening the Doors in Hollywood: Building Your team
$14.99 per panel or $29.99 panel pack
(note: set up your free account and then purchase your ticket)
An intimate talk with agents and managers who are currently seeking new clients and what they look for when you send in work to be represented in Hollywood and we'll hear from a first year staff writer on a network show who has just been through the whole process. Q&A to follow
Moderator: Rosanne Welch
Panelists: Rima Greer , Rashaan Dozier-Escalante
Rosanne Welch, Phd, serves as Executive Director of Stephens College MFA in TV and Screenwriting. Her television writing credits include Beverly Hills 90210, Picket Fences, ABCNEWS: Nightline and Touched by an Angel. Welch edited When Women Wrote Hollywood (2018), named runner up for the Susan Koppelman in feminist studies by the Popular Culture Association and co-edited Women in American History: A Social, Political, and Cultural Encyclopedia (named to both the 2018 Outstanding References Sources List and to the list of Best Historical Materials, by the American Library Association). In 2016 she published Why The Monkees Matter: Teenagers, Television and American Popular Culture (McFarland). Welch serves as Book Reviews editor for Journal of Screenwriting; and on the Editorial Board for both Written By magazine and California History Journal. In 2019 she gave a keynote talk (in English) at the Rotiero X Script conference at Roteiro X: The X-Script at the Universidade Presbiteriana Mackenzie, São Paulo, Brazil. You can find her TEDxCPP talk "The Importance of Having a Female Voice in the Room" here: https://www.youtube.com/watch?v=8JFNsqKBRnA.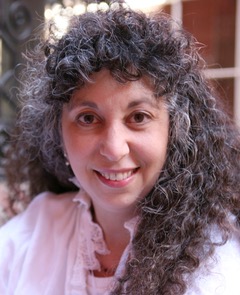 Rima Greer paid her dues at the Writers Guild of America, William Morris Agency, and Writers & Artists Agency. In 1994, she started her own company, Above the Line Agency.
Ms. Greer has been involved in over 60 produced films, including studio projects like HIGHLANDER, BACKDRAFT, JUMANJI, CHARLIE'S ANGELS, and CONSTANTINE. A devotee of
independent film, she also shepherded projects such as THE PROPHECY (Christopher Walken), ALEGRIA (Cirque du Soleil), SLOW BURN (Minnie Driver), HE WAS A QUIET MAN (Christian Slater and William H. Macy), and THE POKER HOUSE with writer/director Lori Petty, starring Jennifer Lawrence.
Projects in development include SLINGSHOT at Scott Free, DOOR WITH TWO ROOMS at Digital Riot, and an untitled HISTORICAL EPIC with multi-Oscar- nominated producer Mike Deluca at Lionsgate, and "Moose Murders" at MGM.
Current projects slated for release include three films for "Dolly Parton Theatre" for Netflix, one of which has just received an Emmy Nomination, "Backdraft 2" for Universal, award-winning indie features "Steele Wool" and "With.," and the upcoming Netflix release,"Alien Xmas."
Ms. Greer specializes in the finance and distribution of independent film, including films from $10 million to micro- budgets of $100,000. Her first book, "The Real, Low-Down Dirty Truth About Hollywood Agenting", was published by Quill Driver Books.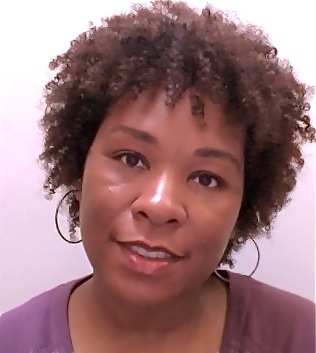 Rashaan Dozier-Escalante is a former U.S. Army Reservist and Senior Physical Security Specialist/Analyst for the Federal Government. A writer and director of documentaries, public service announcements and training media for non-profits and the Federal government, she's completed internships on HBO's "West World" and "Big Little Lies." In 2018, Rashaan and her pilot "McKenna's Callings" were chosen to participate in both the Producers' Guild of America Diversity Program and the CBS Writing Mentorship Program. Currently, she is a Staff Writer on the CBS drama series "SEAL TEAM." A graduate of the Stephens College MFA Television and Screenwriting program, Rashaan is a member of the WGA, and a director member of the DGA.