SUNDAY OCTOBER 20, 12noon-2pm
SAG – AFTRA Presents: Casting the Independent Film:  Inside the Minds of Casting Directors and Filmmakers
Venue: Regal Theatre Stadium 14 LA LIVE: 1000 West Olympic Blvd Los Angeles, CA  90015
SAG-AFTRA will present a panel discussion with independent filmmakers and casting directors turned producers.
For filmmakers, casting an independent film is a daunting task.   In order to attract investors to get your film made, you need a top-notch cast.  Should a filmmaker wait for A-list actors or find the best talent out there who may be the breakout stars of tomorrow?  One strategy is attaching a powerful casting directors who can leverage her or his rolodex and help secure the talent needed to close funding and bring in distribution.  As casting directors become power players in the independent film world, those who once assembled the talent are increasingly being offered producer hats themselves. Hear from veteran indie filmmakers and casting directors-turned producers about the fascinating and complex world of casting independent film.
Please note that we are still adding panel members so check back again soon!
Yareli Arizmendi – Moderator
As an actress, Yareli is best known for her roles as "Rosaura" in Like Water for Chocolate and "Lila Rodriguez" in A Day Without a Mexican which she also co-wrote and produced. S
he starred in Don't Let Me Drown which premiered at Sundance in dramatic competition and co-starred with Edward James Olmos in the film América.  She has also starred in numerous episodic shows including House, Medium, 24, Six Feet Under, Heroes and The Agency. At present she is co-directing (with Sergio Arau) the documentary based on Juan Gonzalez' book Harvest of Empire.   As a producer and screenwriter, she has projects in various stages of development.  They include The Mayor of Arvin, Mariachi Phone Home and the sequel Another Day Without a Mexican:  This Time It's Personal. She continues to write her book, American with an X: Journey to my AmeXican Heart and with the approaching 10 year anniversary of A Day Without a Mexican, she is working on a book of the same-title.
Ricki Maslar is a successful casting director and producer with over thirty years experience in the entertainment industry. She has held a variety of positions as an agent, casting director, manager, teacher, and producer.   As a casting director, Maslar has had the opportunity to work on studio and independent features with credits that include Hansel and Gretel Get Baked, The Bronx Bull, Under the Bed, The Line and Dahmer. She is currently working with Michael Mendelsohn at Patriot Pictures, Arnold Rifkin at Cheyenne Productions in casting several new productions. She was recently honored by the TMA, she was nominated for the Feature Film Casting Director of the Year, and is a member of the Casting Society of America.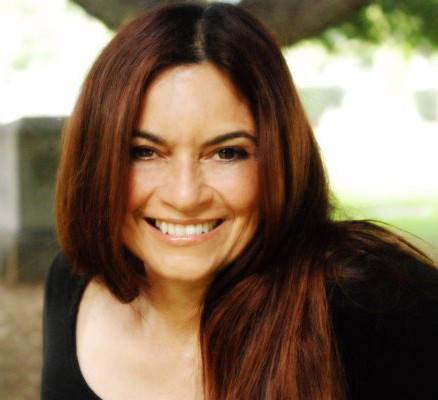 VALERIE MCCAFFREY
Valerie McCaffrey is an independent casting director coming from working at studios like New Line Cinema and Universal Studios. McCaffrey uses her knowledge and her eye for talent to the producing capacity as well. McCaffrey has done casting work on acclaimed and award-winning films such as Hard Candy, The Dukes, What The Bleep Do We Know!?, Hero Wanted, and Legend of 1900, and American History X, Hard Target, Babe, and Dark Man. As a producer, she produced a film called Lost And Found In Armenia with Jamie Kennedy and Angela Sarafyan, and she also completed two award winning films: a cancer documentary Tumor, It's in the System and Neo Ned. She served on the Board of Directors for the Casting Society of America and is a member of The Academy of Television Arts and Sciences. She is also on the Board of Directors for the World Children's Transplant Fund, which provides life-saving organs to children.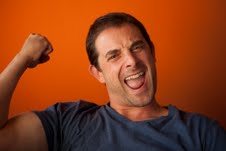 JEREMY GORDON
Jeremy Gordon has been casting both indie and studio films for over a decade. Most recently, Jeremy teamed up with fellow Casting Director, Beth Lipari to form Gordon-Lipari Casting. One of LA's most respected industry publications, Backstage, recently named Jeremy one of "Tomorrow's Power Casting Directors." Their first feature film together, Bordering On Bad Behavior, stars Tom Sizemore, Bernard Curry, Kym Jackson and Oz Zehavi.  Some of Jeremy's favorite credits include: the pilot for Hawaii Five-0, the pilot for V and the indie comedy Spork starring Keith David, Beth Grant, Richard Riehle, Yeardley Smith, Elaine Hendrix and Chad Allen, which premiered at the Tribeca Film Festival in April 2010 and won one of their Best Feature awards. Jeremy has also worked on other studio films such as We Bought A Zoo, Think Like A Man, and The Wolverine. Jeremy most recently aired the first season of his web series, My Synthesized Life, and is currently co-producing a film about the man-made Ukrainian famine and how the publishing of Animal Farm came to be.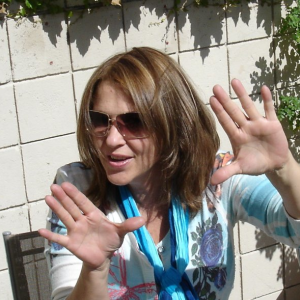 PAM GILLES
Pam Gilles has been casting for 30 years.  She's cast everything from commercials, pilots, feature films and everything in-between. She's currently packaging a comedy feature film and just finished casting an Ace Jordan film. Bonnie and Clyde is coming back for another season and she'll begin casting again soon. Meanwhile, her Lowes client is shooting another 10 spots this year and will be casting hosts and commercial talent. She loves career actors, those that are always training or otherwise working and improving their game. Pam can appreciate humble actors who put other actors to the test. She loves the competitive game the actors play.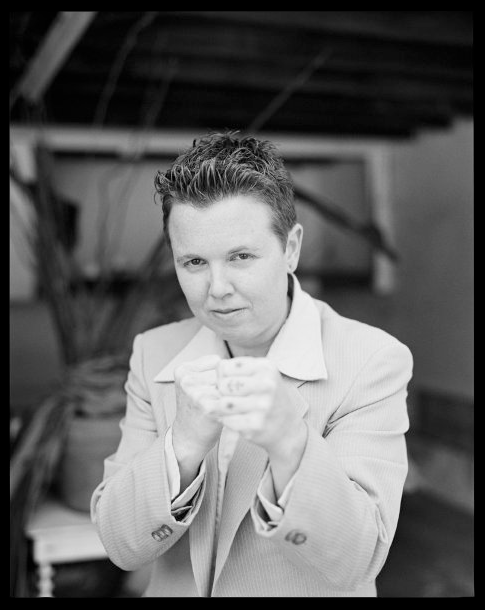 STEAK HOUSE
Steak House produced the indie favorite "By Hook or By Crook", a Sundance premiere and five-time best feature winner. Her films have long enjoyed success on the festival circuit, including LAFF, Tribeca, Outfest and four films at Sundance. Her popular documentary about passionate Dolly Parton fans, "For the Love of Dolly", broadcasts on MTV's Logo and was released on DVD this year.
House runs the LA based Steakhaus Productions with Ottersbach and Donovan. Their indie romantic comedy, "Weather Girl", premiered at Slamdance 2009 and sold to Screen Media, Regent & Lifetime. Their current films "6 Month Rule" and "Half Truth" are in post-production and pre-production, respectively. Additionally, they are developing several other projects, including "The Summer We Drowned", which was invited to all of the FIND labs, Fast Track and the Sundance Independent Producers Conference.
House also co-produced "Chain Letter" and "The Hustle" for DTE and is producing "Deon Taylor's Nite Tales" series. She was previously a Coordinator on "The Matrix Reloaded/Revolutions" and several Nickelodeon, Sony and WB cartoon series. She was raised in the Orange County and earned a BFA from the University of Southern California.