MORAN ATIAS-Humantiarian Award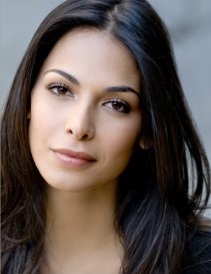 Actress, Activist
Moran Atias is an Israeli actress, gaining notoriety in the Italian films GAS, OGGI SPOSI, and MOTHER OF TEARS. She is best known for her work with Paul Haggis in the 2008 TV series CRASH and the 2013 film THIRD PERSON.She currently stars on the FX television series TYRANT. She is considered one of Israel's first actresses to have success abroad.
Atias participated in the Artists for Justice and Peace volunteer mission with Sean Penn following the 2010 Haiti earthquake, in which she assisted the evacuation of refugees to Florida. During her second trip to Haiti, she took part in a workshop at Cine Institute in Jacmel. She is a goodwill ambassador for IsraAid.
In May 2010, she worked with Artists for Peace and Justice (APJ) and hosted and organized a charity event at Cannes Film Festival. In November 2010, she hosted and organized a charity event for APJ in New York, with proceeds going to the first free high school for the children of the slums of Haiti.