All panels will be at the Regal Cinemas @ LA LIVE Stadium 14 : 1000 W Olympic Blvd. Los Angeles, CA 90212
Parking in lot E&F validation at theatre for 4 hours
Columbia College Presents: Point of Entry to Industry: Short Films or Web Series
 Panel 1: SATURDAY OCTOBER 21, 11am-1pm
Venue: LA Live – Regal: 1000 West Olympic BLVD., Los Angeles 90015 (3rd Fl-screening room)
 This panel will explore the real methods used to get your short film or web series noticed and launch your career. Learn from the experts that have actually done this with their short films and learn tangible lines you can follow. Learn from those who created shorts and won the attention of Hollywood. Columbia College is presenting this expert panel. Q&A to follow.
 $20 per seminar ticket purchase below
Jennie Lew Tugend (Moderator)Â Â Â Â Â Â Â Â Â Â Â Â Â Â Â Â Â Â Â Â Â Â Â Â Â Â Â Â Â Â Â Â Â Â Â Â Â Â Â Â Â Â Â Â Â Â Â Â Â Â Â Â Â Â Â Â Â Â Â Â Â Â
Â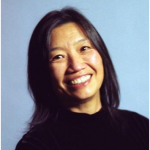 A film veteran in the Hollywood movie business, Jennie Lew Tugend's expertise bridges film and TV development, production, financing, marketing and distribution. She has produced and co-produced some of the industry's most memorable franchises: Free Willy, Lethal Weapon, and HBO's Tales from the Crypt. As former Co-President of Kadokawa Pictures USA, Tugend was a producer on One Missed Call, a WB release and two episodes of Showtime's "Master of Horror". At Warner Bros., Tugend produced Free Willy, the box office smash hit, which has now become a family film classic. She went on to produce the sequel Free Willy 2: The Adventure Home and completed the trilogy with Free Willy 3: The Rescue. Tugend co-produced Lethal Weapon 1, 2 and 3. These Mel Gibson and Danny Glover buddy cop movies are now classics in the action comedy genre. Tugend produced family films, Local Boys starring Mark Harmon and Star Kid, which received an Award of Excellence by the Film Advisory Board; and for MGM, the romantic comedy, Return to Me starring David Duchovny and Minnie Driver. Serving as Executive VP of Richard Donner Productions, Tugend co-produced Radio Flyer for Columbia Pictures and Scrooged for Paramount Pictures starring Bill Murray. For HBO, she co-produced Tales From The Crypt and was instrumental in the development and production of The Goonies and The Lost Boys. Today, she is developing four new IP's from Kadokawa Publishing, which are in development at various production companies.
Tugend was a mentor in the prestigious Peter Stark Producing Program at USC for 15 years and is an active member of the Producer's Branch of the Academy of Motion Picture Arts and Sciences and the Producers Guild of America. She is currently teaching film production at UCLA Extension and Columbia College Hollywood and is a Creative Thesis Mentor at the American Film Institute (AFI).
Larry LaBoe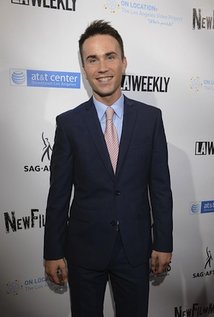 Larry is the President of Production at SXM, a full service creative agency and branded entertainment studio/production company that plans and delivers branded entertainment across all digital platforms. They specialize in helping brands fuse entertainment, advertising and technology to reach new customers. SXM has produced digital series, branded entertainment and commercials for some of the world's leading brands, networks and studios, including: Disney, NBC, CBS, VEVO, Dailymotion, MTV, Break Media (now DEFY Media), Comedy Central, Verizon go90, Amazon, Complex Media, IKEA, Mountain Dew, Samsung, Coca-Cola, Verizonand Smuckers. SXM has worked with Directors such as James Franco and Joseph Gordon Levitt. In addition to his work at SXM, Larry also serves as Co-Founder and Executive Director of NewFilmmakers Los Angeles (NFMLA), an organization committed to highlighting emerging filmmakers worldwide. He's a member of the Producers Guild of America (PGA) and a Faculty Member at the San Francisco Art Institute (SFAI).
Andrea Janakas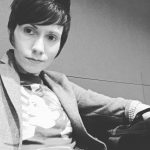 ANDREA JANAKAS Writer A graduate of the Journalism program at Emerson College, Andrea completed her MFA in Directing at The American Film Institute. Andrea's writing career began when she was a fellow in the Film Independent Screenwriters Lab. That year she was also commissioned to write a sci-fi script for the American Visions Initiative with ITVS. Her feature script FADED GIANT, co-written with Justine Cogan, was chosen to participate in the 2010 Tribeca Film Festival's All Access program, and in 2012, their romantic comedy, HOLLY'S HOLIDAY, aired on Lifetime. In 2013, Andrea was a finalist for the AMC Award at the Austin Film Festival for her one-hour pilot, AT THE FOOT OF THE MOUNTAIN, in 2014 she won Slamdance's First Place Teleplay and the Grand Prize for her one-hour pilot SEARCH FOR LIFE, and she was voted as one of the top writers on the verge for the 2015 Young & Hungry List. Currently her sci-fi pilot SEARCH FOR LIFE is set up with Laurence Fishburne and Brooklyn Weaver on as Executive Producers, and her pilot and her pilot FRAGILE STATE is an Official Selection in the 2017 New York Television Festival. On the feature side, she recently completed the script TIGER AND THE LION, adapted from The New York Times article FIGHT.
Jenny Hayden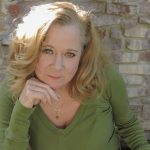 Jenny Hayden is a versatile licensing and marketing executive with 20+ years of experience helping filmmakers get their finished content licensed by television networks around the world, as well as helping them get production financing to create original content.  She has a B.S. degree in theater and in journalism and started her career at CBS as journalis where she researched, segment produced and went undercover as an investigative reporter to expose wrong doing. Much of the television shows she participated in received Peabody Awards (television version of Pulitzer Prize), DuPont Columbia,  Emmy's, Cine Eagle, IRE, Edward R. Murrow Awards and more.  She transitioned out of journalism into marketing and licensing and is an expert on monetizing television content across all genres.  Today, Jenny is one of the key acquisitions executives at ShortsTV, a Pay Television Network with carriage on DirecTV, ATT Uverse, and a variety of regional cable channels in North America. ShortsTV also has carriage off-shore, so Jenny also negotiates licensing agreements for films to be carried not just on the North American channel, but also for the off-shore channel which currently has carriage in Europe.  Jenny also sits on juries for a variety of film festivals and has her own company where she licenses and markets television content that is long form vs. short form.  You can find out more about her company at www.jennyhaydenmedia.com
Doug Draizin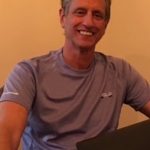 Doug Draizin is a veteran of the entertainment business. He has held positions as an agent, studio film executive and public relations executive. Presently he runs Hands In The Middle, a Literary Management and Production company. Among Draizin's producing credits are Fools Rush In, a film based on his own personal story, and Spy Hard with Leslie Nielsen.
Draizin currently has a TV producing deal with Tomorrow Entertainment in Beverly Hills.