WHAT DOES DISTRIBUTION LOOK LIKE FOR THE INDIE FILMMAKER: GETTING YOUR FILM SOLD, WHO IS BUYING?
$14.99 per panel or $29.99 panel pack
(note: create your free account then purchase your ticket)
If you are an independent filmmaker, funding is hard but so is securing distribution. How to find and work with a distribution company and the current trends in distribution and splits with traditional vs online platforms.  Q & A to follow.
Moderator: Deborah Gilels
Panelists: Larry Namer , Jenny Hayden, Caytha Jentis, Dana Weber
Gilels has run a successful PR/Media Consulting company for the past 15 years, assisting writers, filmmakers, and actors launch their careers in the entertainment industry, promote feature films, shorts and documentaries, by way of public relations, marketing, distribution and project development.
Among the films she has successfully launched are: Keiko the Untold Story of the Star of Free Willy, the award-winning documentary The War on Kids, and the Chazz Palminteri- Andie MacDowell family drama Mighty Fine for Lionsgate.  In the anime space, Gilels ran FYC campaigns for the award-winning features Maquia: When the Promised Flower Blooms and Liz and the Blue Bird (Satellite Award nominee), the short Lacrimosa and documentary The Gilligan Manifesto. She also was the lead publicist on Fathoms release of Hayao Miyazaki's Lupin the 3rd: The Castle of Cagliostro, the award-winning A Silent Voice, Millennium Actress and Sound! Euphonium.  She has also done publicity for anime series Lupin 3rd Part 4 on Adult Swim in May 2017, Lupin the 3rd Part 5, Megalobox on Crunchyroll and Cartoon Network and theatrical release for the feature Penguin Highway. Gilels has also led publicity for the DVD/VOD releases for several titles.
Other recent films include:  The World Without You starring Radha Mitchell, PJ Byrne and James Tupper,  Hajji starring The Walking Dead's Ross Marquand, Pooling to Paradise, starring Taryn Manning and  Jonathan Lipnicki, Violet is Blue: A Tale of Gibbons and Guardians, Echoes From the Attic, Once is Enough and the LA Emmy winning documentary To Climb a Gold Mountain.
Gilels has successfully promoted films in festivals such as Dances With Films, LA Femme International Film Festival, HollyShorts, Starz, Toronto International Film Festival, Palm Springs International Film Festival, New Filmmakers (LA and NY), St. Louis, UN Film Festival, Heartland, Cannes, and has represented feature films and documentaries in markets such as AFM, Anime Expo, Berlin and MIP-TV.
She executive produced the award-winning documentaries Bearing the Torch: Politics & the Games for ESPN/Hearst Entertainment.   Prior to that, as a development executive and producer Gilels collaborators included actors Robert Duvall, Jenna Malone, Jean-Claude Van Damme and Rachel Leigh Cook; writers and directors A. Scott Berg, Michael Hirst, and Paul Verhoeven. Companies and producers such as: Mike Macari, Disney, ESPN, Wind Dancer Films, Lionsgate and New Line Cinema/TV.
She has also held executive positions at Fox, Warner Brothers TV and PFG Entertainment. In that capacity, the films  she has worked on as a development executive include: Don't Tell Mom the Babysitter's Dead starring Christina Applegate and David Duchovny, Crossing the Mob starring Jason Bateman, Showdown in Little Tokyo starring the late Brandon Lee and Cary- Hiroyuki Tagawa, Penthathlon starring Dolph Lundgren, and A Slight Case of Murder starring William H. Macy.
Gilels has programmed panels for LA Femme International Film Festival and HollyShorts.  She was also a screenplay juror for the LA Greek Film Festival.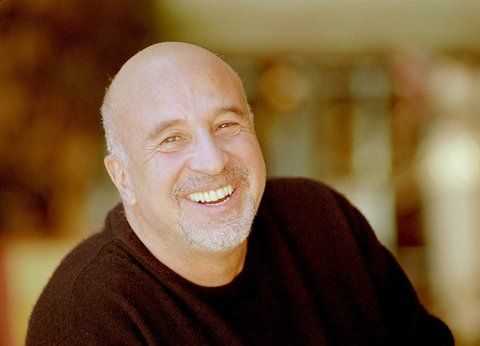 Larry Namer, President/CEO, Metan Global Entertainment Group | COO, FanVestor
An entertainment industry veteran with close to 50 years professional experience in cable television, live events and new media, Larry Namer is a founding partner of Metan Global Entertainment Group (MGEG), a venture created to develop and distribute entertainment content and media specifically for Chinese speaking audiences in China and abroad. In 2018, the company launched the MGEG Film Fund I and serves as managing partner.  He is also the executive producer on the recently announced feature film "EMPRESS," a new travel series for the China audience titled "Explore The World," and an executive producer of the new crime series "Nova Vita."  He is a co-founder of the recently launched lifestyle platform BeautyKween. Most recently, he was appointed Chief Operating Officer of FanVestor.
Mr. Namer is the co-founder of E! Entertainment Television, a company now valued at over four billion USD, and the creator of several successful companies in the United States and overseas. Among those companies are Comspan Communications that pioneered Western forms of entertainment in the former Soviet Union and Steeplechase Media that served as the primary consultant to Microsoft's MiTV for developing interactive TV applications.  
Early on, he was named the youngest general manager of a major cable system at Valley Cable TV (VCTV) in Los Angeles. His vision and direction garnered VCTV several Emmy and Cable ACE award nominations, as well as recognition by Forbes magazine as the national model for local cable television programming. In 1989, he was awarded the prestigious President's Award from the National Cable Television Association. He was honored with the "Outstanding Contribution to Asian Television Award" at the 19th Asian Television Awards in Singapore, and received the International Media Legacy Award at the 2017 Elite Awards Foundation Gala. He was the recipient of Lifetime Achievement Awards at the 2018 Hollywood Tribute Awards and the 2019 Hollywood China Night, presented by the American-Chinese CEO Society, both in celebration of the Academy Awards®.  In July 2019, he was awarded The Tribeca Disruptor Award at the Novus Summit, held at the United Nations, and in September 2020, he received the Lifetime Achievement Award from the French Riviera Film Festival.
Jenny Hayden has over twenty years of experience in acquisition and distribution of award-winning television programs and home video / DVD releases across all platforms in the US and globally. She's built a library from a catalog of 25 hours to a catalog of 2000 hours with sales in over 180 countries selling to name-brand networks including the BBC, Ch4 UK, ITV UK, S4C (Wales), TV2 Denmark,  Viasat, Discovery US, Discovery International, France 5, Halogen TV, Outside Television, Scripps Networks, Globosat Brazil, Prisa TV Spain,  RAISAT Italy, TVB Hong Kong, Living Channel New Zealand, Fox Australia's Lifestyle Network, Voice of America and more.  Located in Los Angeles, Jenny Hayden has broad experience as a marketing and sales agent in the production, marketing and sales of original media content, including marketing and sales of third party media content across all platforms — as well as marketing and negotiating contracts for original and existing TV programs. Having created and produced original television programs, Jenny Hayden also offers consulting services to content creators looking to get financing for their own original television programs.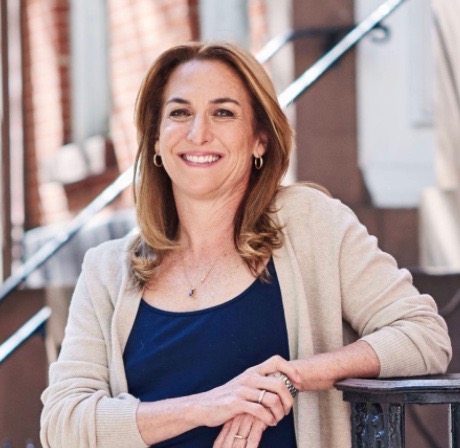 CAYTHA JENTIS is an award winning independent filmmaker. Her features include "Bad Parents" starring Janeane Garofalo, Cheri Oteri and Christopher Titus (Cinedigm), "And Then Came Love" starring Vanessa Williams, Eartha Kitt and Anna Camp (Warner Bros) and "The One" starring Jon Prescott (TLA Releasing).  Her current project "The Other F Word" is a web series that streams on Amazon. A former literary agent, she has also has an extensive background in sales including a stint at the Bergen Record in internet ad sales. Jentis was recently selected as one of Good Housekeeping magazine's 50 over 50. She earned an M.F.A. from UCLA in screenwriting and a B.S. in TV/film from Syracuse University. She is a member of the Producers Guild, Writer's Guild and NYWIFT.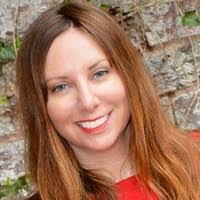 Legacy Distribution was founded by Dana Webber in 2008 coming with 10 years of Domestic Television Distribution Sales & Management experience working with major studios such as NBC Universal, Warner Bros., and Program Partners International. There she specialized in licensing first-run and off-network programming to both the U.S. Broadcast Syndication and U.S. Cable television markets. Webber is a seasoned media executive with deep expertise in U.S. and International Program Distribution, Digital Media Distribution, Content Acquisition, Corporate Development, and Strategic Planning.