WGA Committee of Women Writers Presents: TELLING WOMEN'S STORIES
A panel of top female writer/creators and executives will give advice on how to get in on the wave of female-centric storytelling. What projects are they working on? Who are developing female-led stories? What are they looking for in a pitch or spec script? How is this trend differing in feature films versus television/cable/streaming services?
Moderator: Cynthia Riddle
Panelists: Tash Gray, Tara Miele, Sheryl J. Anderson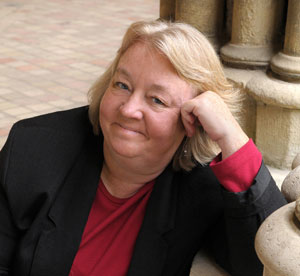 CYNTHIA RIDDLE worked as a development executive for MGM and segued into a writing and producing deal with the studio. She has written movies and series episodes for CBS, Hallmark Hall of Fame, Netflix, Lifetime, Disney, Showtime, PBS, Hallmark Channel, Nickelodeon, and direct-to-video films.
Riddle and frequent writing partner, Peter Hunziker, wrote and Executive Produced the recent Lifetime true crime movie Poisoned Love: The Stacey Castor Story that starred Nia Vardalos (My Big Fat Greek Wedding). They also wrote the award-winning CBS/ Hallmark Hall of Fame film Crossroads, the highly rated Puppy Love for Hallmark Ch, and biopic The Brittany Murphy Story that aired on Lifetime. Riddle and Hunziker's stage musical, A Kid's Life, has done two runs Off-Broadway and two successful national tours.
Riddle's feature script, Curtains, is set to be produced by the Academy Award nominated producer of Dallas Buyers Club and filmed in Paris in 2021. The script won 2 WGA script competitions: one a French Residency in Paris to location scout the project.
Riddle and Hunziker won and/or have been finalists in prestigious film competitions including Project Greenlight, the Coca Cola Refreshing Filmmakers Award (winner with film screened in 14,000 theatres nationwide), Nintendo/ Universal Studios' Eternal Darkness film competition, the Disney Screenwriting Fellowship, won Screencraft's Jamaica Residency, Top 20 out of 9,100 scripts in AMC/Austin Film Fest competition, and Finalists in Sundance's Episode Story Lab and Humanitas' New Voices Program.
Riddle holds a BA and MFA in Screenwriting and Film Production from UCLA.
TASH Gray– Writer/Director – TASHmanian Productions, Inc. Born and raised in South Central LA's tumultuous streets, Tash says she barely resisted the urge to become a gangsta rapper. Instead, she pursued her education, BA (UCLA) and MA (SDSU) in Film/TV. Immediately following, Tash worked as an educational consultant and grant writer. After joining her first writing staff, Tash transitioned into a full-time writer. She's also an accomplished director and has a TV movie, Daddy's Home, streaming on UMCtv. Some of her comedy writing credits include The Comedy Get Down starring George Lopez, Cedric the Entertainer, D.L.Hughley. Some of her drama writing credits include the much anticipated true-crime saga Unsolved: The
Murders of Tupac and Notorious B.I.G., Executive Producer/Creator John Singleton's Snowfall, and recently premiered fan-favorite P. Valley. She's currently Writer/Co-Executive Producer on Raising Kanan, set to premiere in 2021. As well as, Tash is in development at Sony/ABC and WBTV, respectively. Ultimately, Tash says her goal is to tell stories that prove that both her melanin and ovaries have superpowers, so her #blackgirlmagic is real and #blackwomensavetheworld.
Tara Miele is a Long Island native and California transplant who works as a writer and director in both film and television. Tara's most recent film, Wander Darkly, starring Sienna Miller and Diego Luna, premiered in US Dramatic Competition at the 2020 Sundance Film Festival and is being distributed by Lionsgate this year. The film was produced by Lynette Howell's 51 Entertainment and ShivHans Pictures. 
Tara is well known for the viral video 'Meet a Muslim' which she created to combat Islamophobia. The video has been featured on Refinery 29, Buzzfeed, Upworthy, and was shared around the world over 45 million times. The film resulted in a blind script deal at Warner Brothers for Tara. She has also recently been hired to pen a drama tackling gun violence in America. As a screenwriter, Tara has set up projects at Lionsgate, Screen Gems, New Line and Disney Channel.
Tara recently directed the backdoor pilot Green Arrow and The Canaries for The CW in addition to a season 1 episode of Batwoman.  She has directed two action-packed episodes of Hawaii Five-0, two episodes of Arrow, as well as four feature films, three under the MarVista Entertainment/Lifetime banner. She is a graduate of Ryan Murphy's Half Foundation and the CBS Directing Initiative.
Looking forward, Tara aims to create more socially conscious work in an effort to build bridges and conversations. Tara is a graduate of the University of California at Santa Barbara and currently resides in Los Angeles with her husband and two amazing daughters. She is a member of the WGA and DGA.
Sheryl J. Anderson is the showrunner of Sweet Magnolias, a romantic drama for Netflix recently renewed for a second season. She began her writing journey as a playwriting major at The College of William & Mary in Virginia. Lured to Los Angeles by the intrigue of television and the promise of 300 sunny days a year, she worked as a television studio executive, screenwriter, and half-hour series writer (Parker Lewis Can't Lose, Dave's World). She then moved to writing and producing hour-long series, working on a wide range of series (Charmed, Flash Gordon, When Calls the Heart), and selling pilots to Disney, SyFy, NBC, and Lifetime. She created UPtv's first dramatic series, Ties That Bind, and has written movies for Lifetime, Hallmark, and UPtv.  Sheryl also teaches and mentors through a variety of organizations and universities.